Huddersfield Town: Terriers fans fume at Philip Billing's comments about his future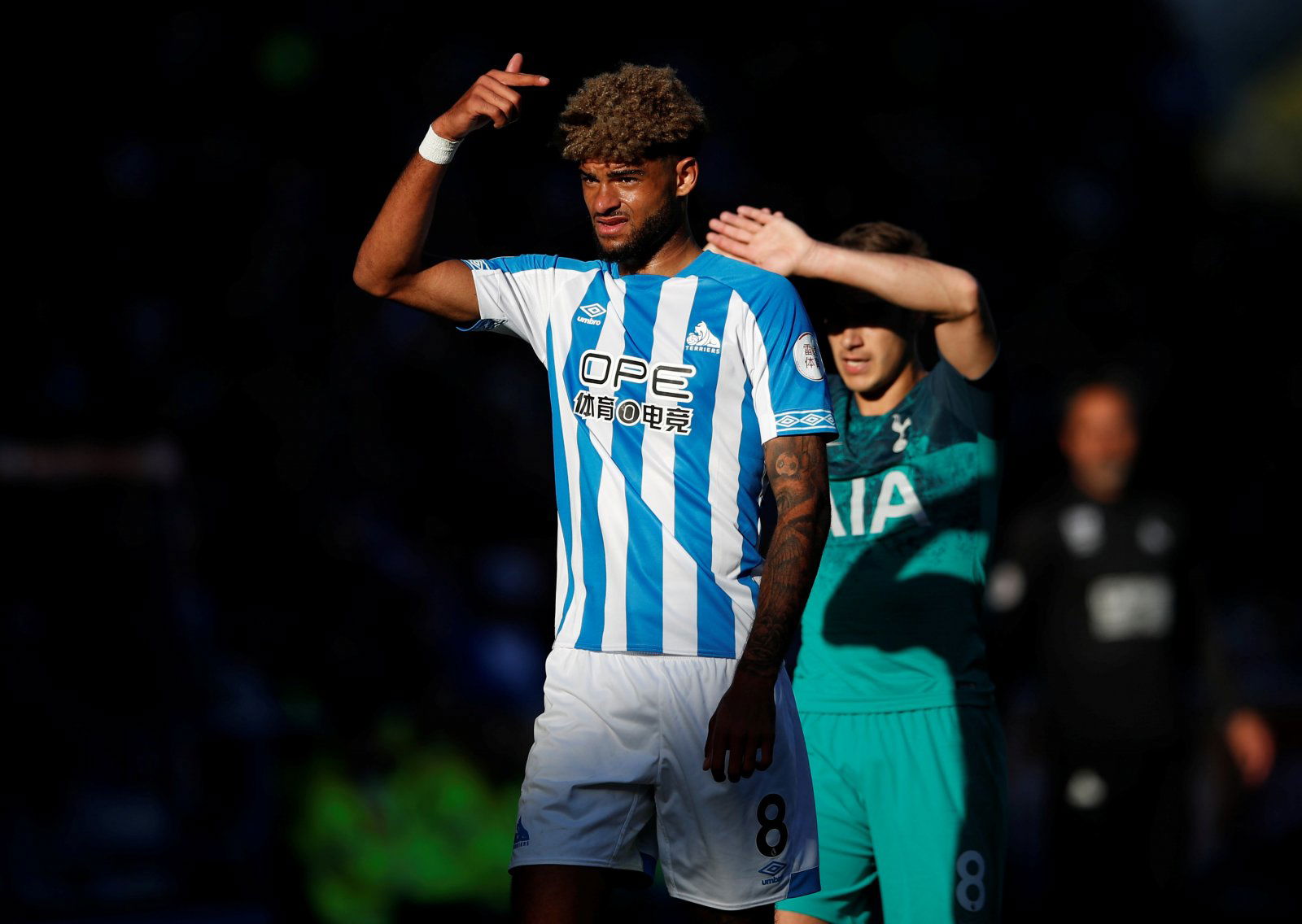 When Philip Billing first burst onto the scene for Huddersfield Town, it seemed as if it was only a matter of a time before he would become a hero at the John Smith's Stadium.
A product of the Terriers' youth academy, the central midfielder played a significant role in helping the club achieve promotion from the Championship two years ago and was equally as impressive in the following campaign as he made 16 appearances in the top-flight.
However, despite being given a host of chances to impress for Huddersfield last season, Billing was very inconsistent and offered little in terms of quality for a side who eventually finished an astonishing 20 points adrift from safety in the Premier League.
Despite only showing glimmers of what he is capable of against England's best club sides, there is still a very good chance that the 22-year-old will be leaving the Terriers this summer as Jan Siewert looks to build his own squad of players ahead of next season.
Speaking to Danish outlet bold.dk (as quoted by Examiner Live) about his future, Billing admitted: "I've talked to the club and we reasonably agree.
"I'm still Huddersfield player, so I can't stand and say I'm done – I've done that once, and it didn't go well afterwards.
"You never know what's going to happen. It can go so fast and a bid can come in tomorrow.
"I don't get into it, but I know my agents have been talking to other clubs. I let them control so I can concentrate on the training."
With Billing actively looking for a new club, loads of Huddersfield fans took to Twitter to react angrily to his outburst.
Billing done himself no favours at all with his latest comments. Wonder if it stemmed from when the Danish head coach said Zanka should play for a bigger club; he & Billing effectively downed tools 2nd half of season. All about attitude. Sadly, he has shown a dreadful one. #htafc

— Billo (@Billo20Four7) 28 May 2019
Incredibly disappointed in how Billing is choosing to end his time with us, especially as a lad who has been with us for years and come through the setup.

Really unprofessional. #htafc

— Richard Furnival (@richardfurnival) 28 May 2019
Billing is a proper whopper #htafc

— Joe Kelly (@JoeKelly14) 28 May 2019
Also think Billing needs to have a bit more respect for the club that made what he is. He could have easily been sold to a league one or two side if we hadn't persisted with him. #HTAFC

— Daniel Sanderson (@DanielJ2203) 28 May 2019
Billing is going to have a great career if he continues with this attitude… #htafc

— JoeHTAFC17 (@JoeHTAFC17) 28 May 2019
#htafc more Billing- latest comments smack to me of no bidders or bidders not meeting Town's valuation so he's trying to lessen his value in the hope of a quick move – if he causes enough upset the club will cut his price just to get rid

— Edward Thorpe (@EdwardThorpe) 28 May 2019
I want us to be really petty and just forget the £15m and throw Billing in the reserves for the next couple of years. Elite mentality #htafc

— Dominic White (@domwhite8) 28 May 2019
Whoever is advising Billing needs sacking, two absolute car crash interviews in the same season #htafc

— Elliott (@elliotthtafc) 28 May 2019
Billing has some serious bottle to come out and question Siewert's attitude towards management. He was one of the most exciting prospects at #HTAFC heading into last season, but he's completely blown it here. Hope he realises we want him to leave just as much as he does.

— Hotline Billing (@HotlineBilling) 28 May 2019
Although losing Billing would undeniably be a blow for the Terriers, Siewert could use the money recuperated from his sale to make some valuable additions ahead of the club's return to the Championship.