Arsenal
"I never want to see Xhaka in an Arsenal shirt again!" – Loads of Arsenal fans bash Swiss midfielder following City loss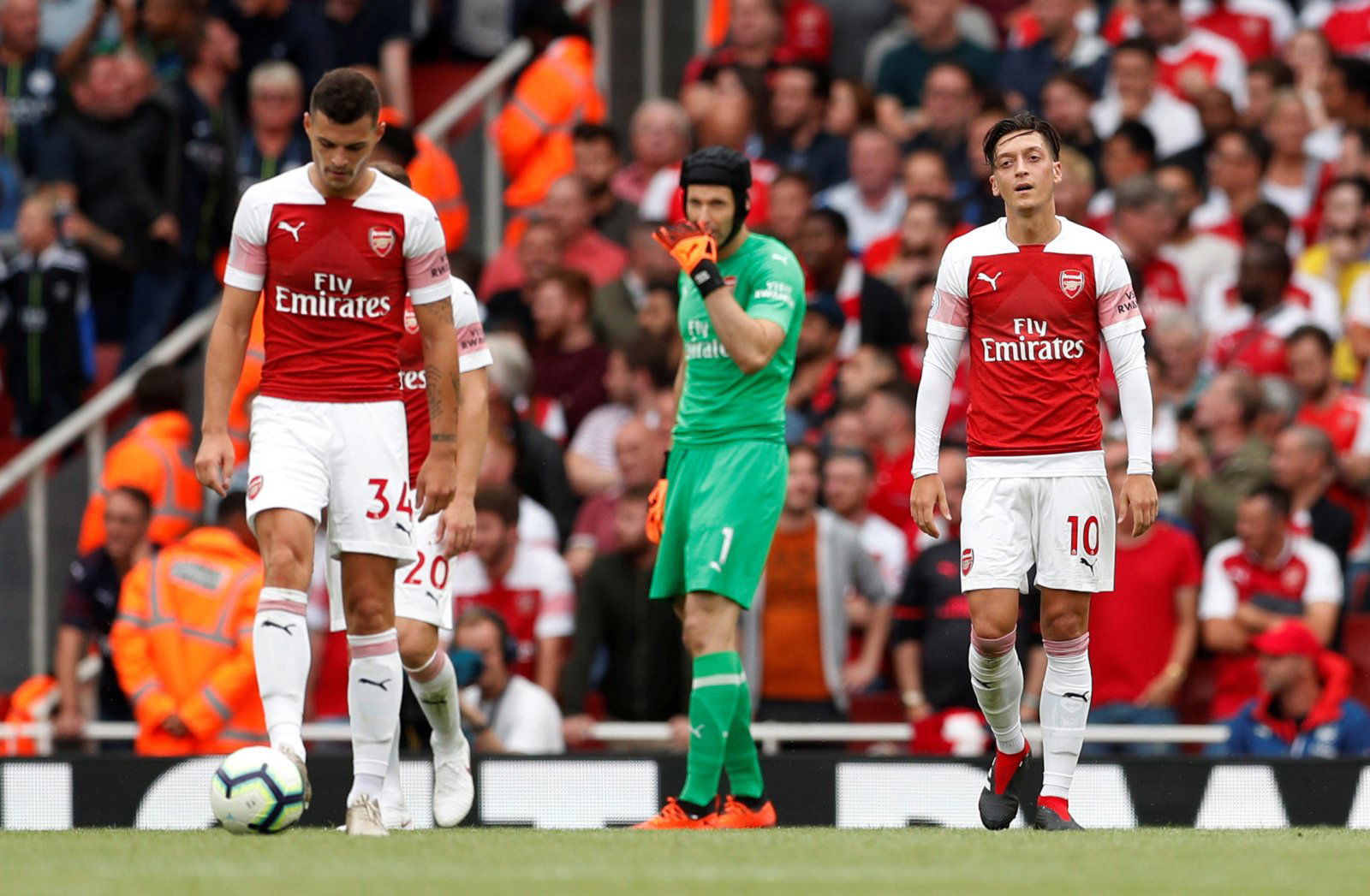 The Unai Emery era got off to a disappointing 2-0 loss to Manchester City this afternoon, in what was a times a very frustrating performance from the Gunners. 
As expected, City's quality early on troubled Arsenal's newly-formed back four and for the first 20 minutes, Arsenal were lucky to only be 1-0 down.
Although Leroy Sane and Kevin De Bruyne both started on the bench, Raheem Sterling, Bernardo Silva and Riyad Mahrez tormented the Arsenal defence.
However, as the game wore on, the Gunners began to get back into the game. Up front, the Gunners pressed City well and at times forced them into mistakes but at the back, Arsenal's passing from deep was incredibly dangerous and almost cost them a goal.
In midfield, Matteo Gendouzi was very impressive for a 19-year-old making his debut in the league, however his midfield partner, Granit Xhaka, was poor.
Following the loss, Arsenal fans took to Twitter to single out the Swiss international. Here's what they said…
When was the last time, Xhaka had a good game for Arsenal?

— Tochukwu (@Tokwonna) August 12, 2018
Apart from Bellerin and Xhaka I can see some improvement in our football! #Arsenal

— Marko Tomic (@MarkoTomic1497) August 12, 2018
Given our midfield options, there is absolutely no reason why Xhaka pulls on an Arsenal jersey again #afc #ARSMCI

— Charles Wilman (@Khaosan05) August 12, 2018
Same old Arsenal!
Same old problems!
Piss poor defending!
And we're still playing a clown like Xhaka in midfield!

— BB (@bibiafc1) August 12, 2018
I never want to see Xhaka in an Arsenal shirt. What a turd

—