Manchester United
Man Utd fans don't want Anthony Martial to leave the club this summer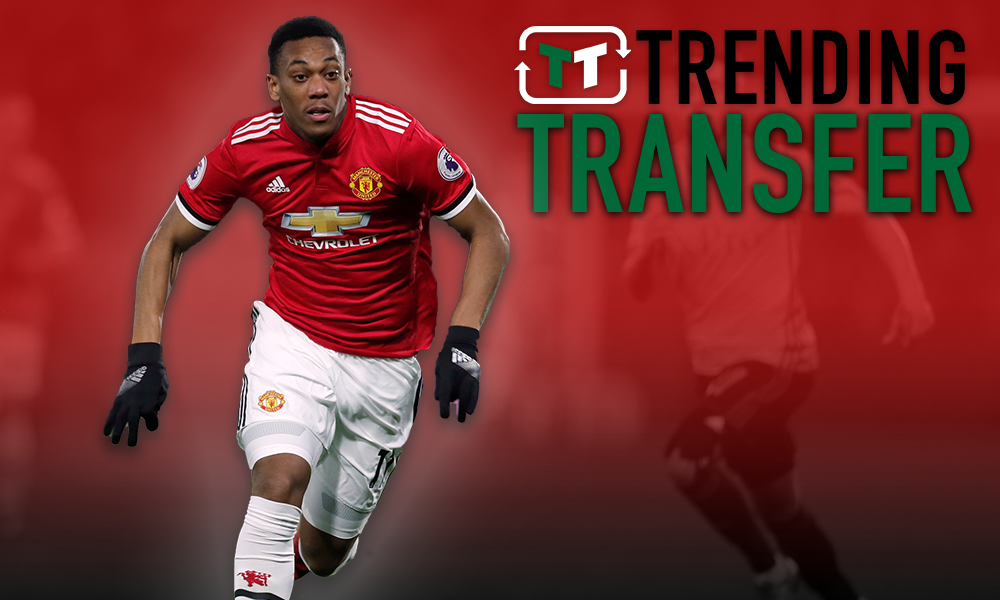 Man Utd have had a decent summer so far, but that could all change – for the better or worse – over the next few weeks. It's expected to be a busy couple of weeks for most of the clubs in the Premier League, with the window closing earlier this summer, and Man Utd are likely to be no exception.
So far, they've added Fred, Diogo Dalot and Lee Grant to their squad, but could they be about to lose a major player?
Well, according to the Telegraph, that could happen. The Telegraph reports that Anthony Martial will not be forced to stay at Old Trafford against his will, given that the Frenchman has previously been eager to depart the club.
Martial, of course, wasn't a regular at Old Trafford last season. Despite making 30 appearances, just 18 of those were starts – and that's clearly frustrated him. He's one of Europe's best young talents, and he clearly wants to be playing every week.
Man Utd supporters have been quick to react to the news online, with plenty of fans taking to Twitter to voice their displeasure at the news. It seems as though some would rather see Jose Mourinho leave instead.
Take a look at what they've had to say below…
As #Mourinho considers #Martial sale, you have got to wonder if its a similar mistake of Mourinho not realising the potential of De Bruyne, Lukaku or Mo Salah highly enough. #MUFC

— The Guy Next Door (@guy_in_london) July 23, 2018
Jose selling players like pogba and martial and keeping players like smalling and Phil Jones is why I think another trophyless season is on the cards #ManUtd #mufc

— ChristopherN (@7amchristopherN) July 23, 2018
I'd rather see Jose leave than martial to be honest #mufc #ManUtd

— ChristopherN (@7amchristopherN) July 23, 2018
If @ManUtd sell @AnthonyMartial … it'll be by far their BIGGEST mistake to date Please don't let it happen! #Martial #MUFCTransfers #MUFC #TeamMartial

— ℬil Sulliman (@Bilus1988) July 22, 2018
If @ManUtd are stupid enough to sell martial to Chelsea I can guarantee that would be the biggest mistake in history!!

— Michael (@Mike3Big) July 22, 2018
I still would take a Jose resignation the day before our curtain raiser if it meant that Martial stays #JoseOut #TeamWoody

— DKA (@aprilmedred87) July 23, 2018
I disagree with selling Martial but if Jose is going to@do it, at least sign a replacement first. Given the ridiculous transfer window we've had so far, we're going to be left short.

— AK (@1985AK47) July 23, 2018
Whose fault is that? pic.twitter.com/tW7rM84EeF

— PMLEGEND™ Esq. (@PMLEGEND) July 22, 2018
Do you blame him? Mourinho Will bench him for most of the season.

— ᴊᴜʟɪᴏ ʟᴀɢᴀʀᴀ (@DaX05) July 22, 2018
Man Utd fans – thoughts?
Let us know below!