Liverpool fans here in the Tavern are feeling confident ahead of the Champions League final, as they've asserted their dominance throughout the competition thus far.
Many of our local Liverpudlians are frustrated that their side haven't managed to secure the Premier League trophy yet, as Brendan Rodgers came close back in the 2013/14 campaign when the Reds finished second.
However, Jurgen Klopp will look to bolster his side over the course of the summer transfer window, as a couple of quality additions could help them secure some silverware next season. And, it looks as if the German already has his eyes set on a summer signing, as it's understood that Gianluigi Buffon is considering an offer from Liverpool.
But, the Reds' transfer window business won't stop there, as they'll need to bring in this star to finally win the Premier League…
Isco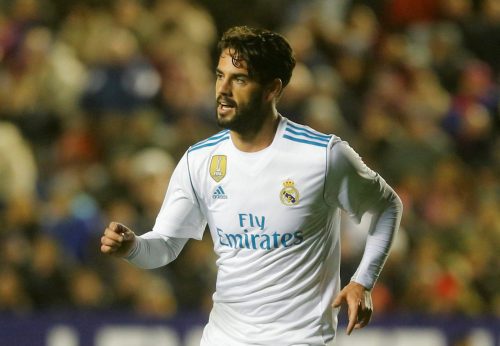 The Spaniard has been one of Real Madrid's standout performers this season as he has managed to score nine goals and has provided 10 assists.
And, it looks as if he will face off against Liverpool in the Champions League final in a match that could increase the Reds' interest. But, Los Blancos would be rather silly to let him go this summer, as he is arguably one of the most creative and dangerous players in the whole of world football.
However, if the Reds can manage to bring him to Anfield this summer, then Jurgen Klopp may experience Premier League glory next season.