When Dominic Solanke moved to Liverpool, hopes were high that he could really make it at Anfield. He wasn't getting a chance at Chelsea, and Anfield has been a fantastic home for many a young player over the years.
However, so far, it just hasn't happened for him. He's not had a look in so far this season, and at 21-years-old, time is running out for him to truly make it at the club.
Clearly, then, if Jurgen Klopp doesn't change his attitude towards the Englishman, it might be time for Solanke to go.
After all, he hasn't had a single minute on the field this season, and that's far from ideal. Granted, he hasn't looked particularly good when he has played previously, but Liverpool aren't blessed with attacking talent, at least as far as multiple forwards are concerned, and so there should be space for him in a matchday squad.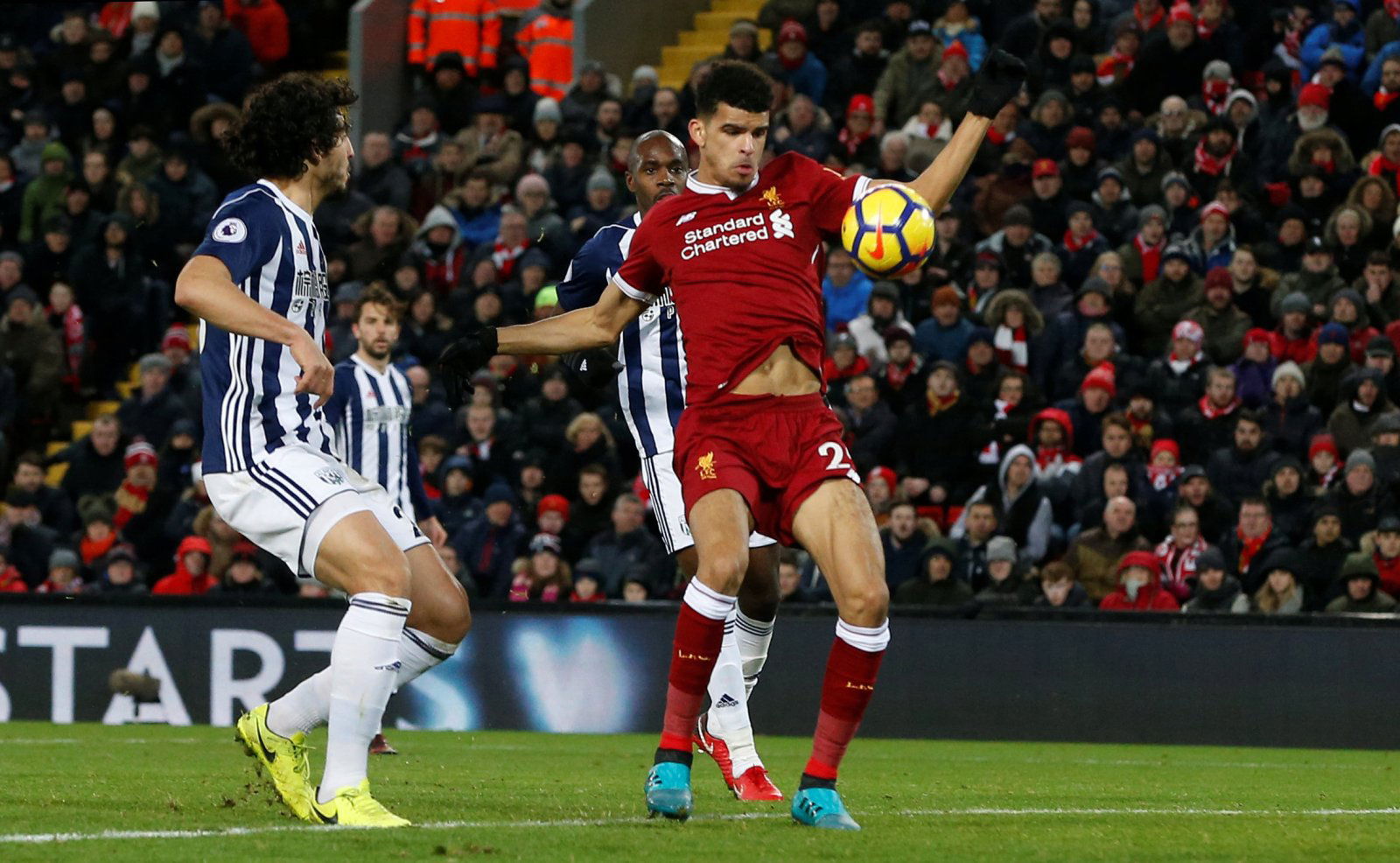 However, Solanke has had no such luck so far, and that's undoubtedly frustrating.
He's 21-years-old now, and whilst others like Trent Alexander-Arnold are playing every week, Solanke isn't even close. Given how many games Liverpool are playing right now, with cup fixtures and the league ongoing, it's fair to say that if he's not getting even the smallest chance right now, he may never get one.
It's quickly coming to make or break time in his career. If he doesn't begin to get a chance under Klopp, an exit simply must be forthcoming. He can't waste his talent on the bench at Anfield.
Liverpool fans – thoughts?
Let us know below!