Liverpool fans here in the Tavern are extremely delighted with how their side has performed this season, as they have the Champions League final to look forward to at the end of the month.
The Reds have certainly had a season to remember as manager Jurgen Klopp continues to get the best out of his side. Indeed, Liverpool will be gearing up for the Champions League final at the end of the month, as they'll face defending world champions Real Madrid in Kiev.
Although, the German also has one eye set firmly on the summer transfer window as he will be looking to challenge for the Premier League title next season. And, much to the delight of many of our local Liverpudlians, it's understood that the Reds have joined the race to sign Wilfried Zaha.
Therefore, with Zaha possibly joining the club in the summer transfer window, surely it's the end for this star at Anfield…
Adam Lallana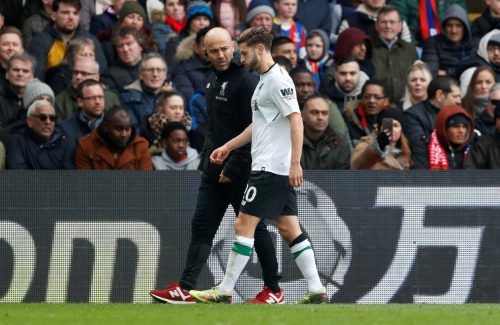 Adam Lallana (valued at £22.5m by Transfermarkt) struggled with an injury this season, which made it difficult for him to break into the starting lineup when he returned to the squad.
Indeed, the 30-year-old has only managed to make 13 appearances in the first-team this season, and it doesn't look like this number is about to improve as the Reds already have a number of superior attackers.
And, if they manage to add Wilfried Zaha to their ranks in the summer transfer window, then Lallana may be forced to leave the club as the Crystal Palace winger will push him even further down the pecking order.