There's no way around it – losing Andriy Yarmolenko is bad news for West Ham. The Hammers have relied on him as one of their more important attackers, and to be without that is going to be tough to manoeuvre around.
Still, that doesn't mean it's impossible. West Ham do have options in the attack, many of whom have not been called upon much this season.
Michail Antonio is perhaps the most obvious example. He's a natural in the role, and he's got experience in the first team. Not to mention, a couple of years ago he was one of West Ham's best players.
However, perhaps Pellegrini could look to instead surprise everyone by affording a young player a much-needed chance. Indeed, the timing might just be perfect for young Grady Diangana to get his chance.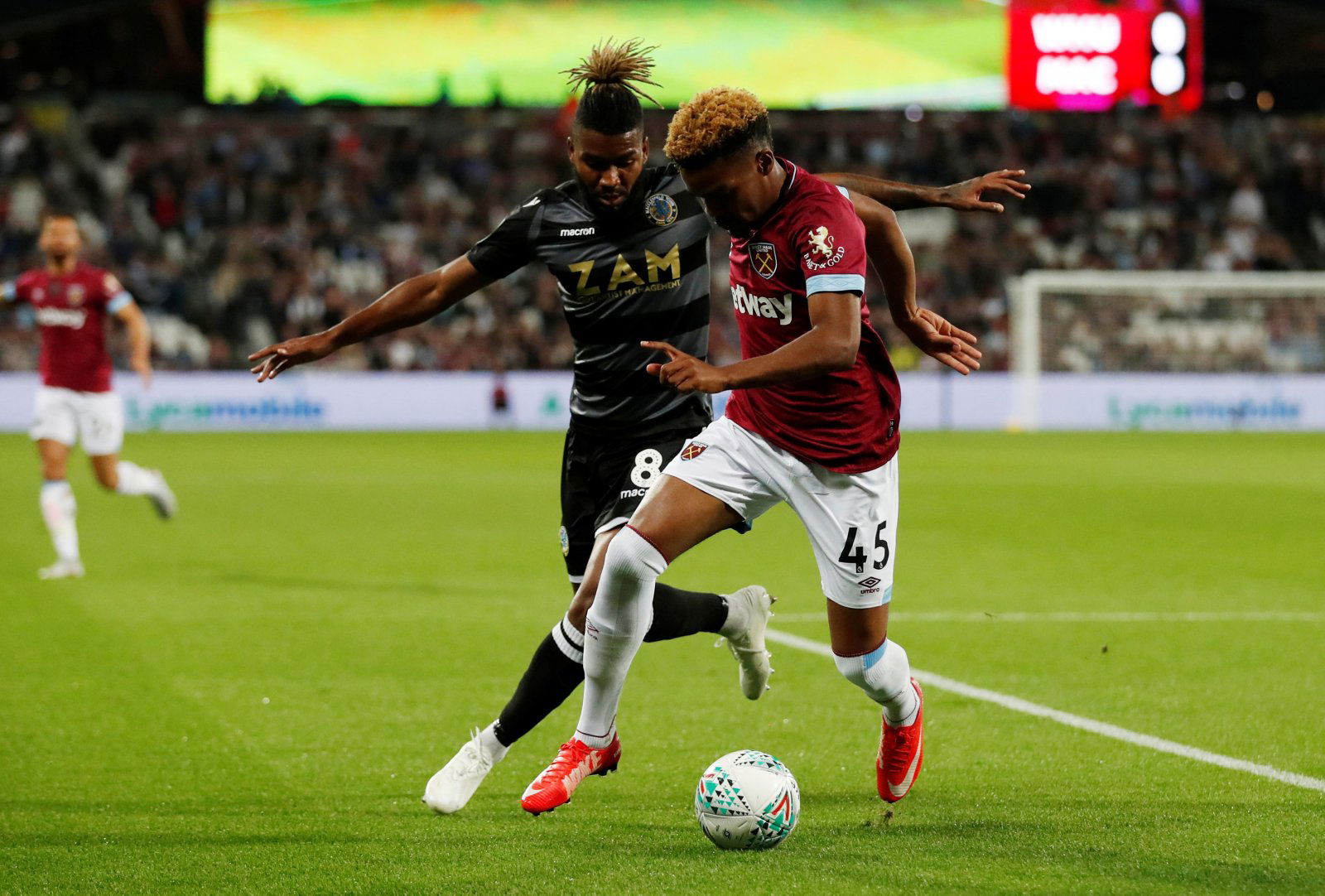 After all, in recent weeks he's slowly been getting a sample taste of what life at West Ham is like. He's made a couple of appearances in the Premier League, and he was the man tasked with replacing Yarmolenko when he went off at the weekend. That, at the very least, indicates that he's in Manuel Pellegrini's thoughts, and he's already had his first taste of top-flight action.
Fixture-wise, this matches up too. Sure, West Ham's next game against Leicester City is very much a must-win fixture, and so perhaps he won't be risked then, but thereafter, the Hammers are in League Cup action against Spurs, and that could afford him an ideal chance. Should he impress then, there's a couple of games against Burnley and Huddersfield in which he could be able to make a sizeable impact. All games are important for West Ham, but their upcoming run is somewhat favourable to affording a young player a chance.
As a technically gifted, energetic and tricky attacker, Diangana holds all that's needed pertaining to deserving a chance, and though it would be a risk for Pellegrini, giving him that chance could really help the Hammers go cope with the loss of Yarmolenko.
Thoughts?