Arsenal are hoping that they will have a new-look team next season. Following Arsene Wenger's departure, major changes were always expected, given that he had been at the club for so long. A new manager always brings a new style, and Unai Emery was always going to want to make his mark. He's certainly already done that, having said goodbye to Jack Wilshere and brought in a few new faces too.
However, with the new season still over a month away, you'd expect Emery to make even more changes before the summer comes to an end.
According to Gianluca Di Marzio, that's exactly what he's looking to do. Di Marzio is reporting that Arsenal are keen on a move for Portuguese midfielder Andre Gomes. He hasn't had the best spell in Spain, but he's proven what he can do over the years. A brilliant passer of the ball with great technique, he could become quite the focal point of this Arsenal midfield.
But how exactly would he fit into this team, and who would be alongside him if he did join?
Let's take a look…
Granit Xhaka
Granit Xhaka hasn't been quite as influential as fans would have hoped in London, but he's still a great player.
His aggression and desire to win the ball back can get him into trouble, but the rewards can often be huge.
On his day, he's arguably the best ball-winning midfielder in England, and Unai Emery's job will be to get him to be more consistent.
He's also got a cracking shot on him, and fresh off the back of signing a new deal at Arsenal, Xhaka will need to impress next term.
Lucas Torreira/Aaron Ramsey
According to the Independent, Arsenal are still in the race to sign Lucas Torreira, despite their desire to land Andre Gomes.
Torreira would offer more of a defensive side to this Arsenal midfield, with Gomes likely to play slightly ahead of him. Like Xhaka, he's a brilliant ball-winning midfielder that possesses fantastic tackling and passing.
He's likely to, over a few years, become the man that brings this midfield together. Arsenal have lacked a player like him over the years.
That said, if Arsenal don't sign him, then Aaron Ramey will likely keep his place here. Truthfully, the Welshman is likely to be a starter at the beginning of the season regardless, but given that he's facing an uncertain future at Arsenal – as he's yet to sign a new deal – anything could happen.
Andre Gomes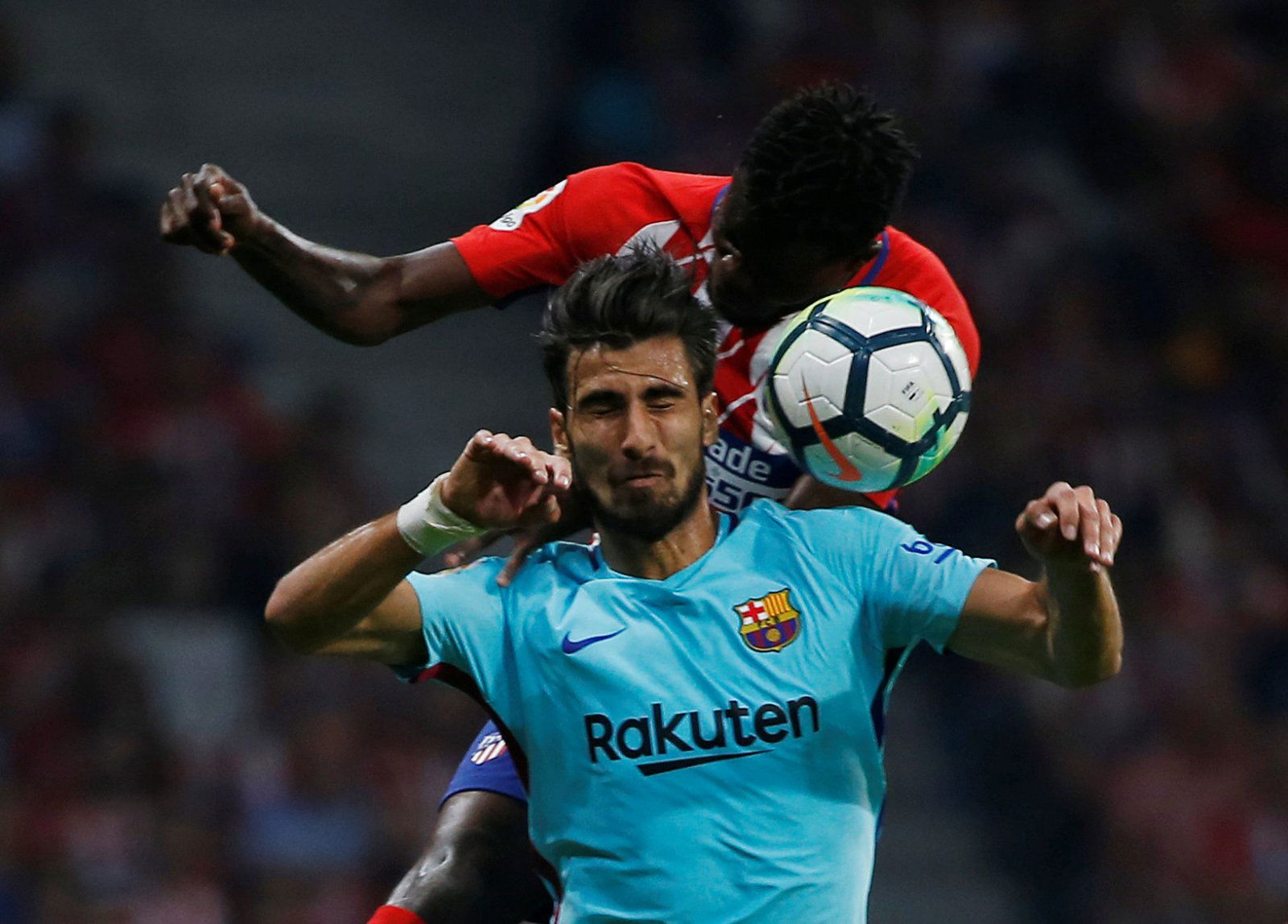 Gomes, who is rated at £13.5 million by Transfer Markt, will offer some creative genius that this midfield is sorely lacking.
He's fantastic with the ball at his feet, offering brilliant creativity and passing – and that will be of huge benefit to the players ahead of him.
The Spaniard had a poor campaign last season, but his raw talent is clear for all to see, and Arsenal would be wise to harness that if he signs.
Perhaps he's the perfect Jack Wilshere replacement.
How far will England get in Russia? Tell us now