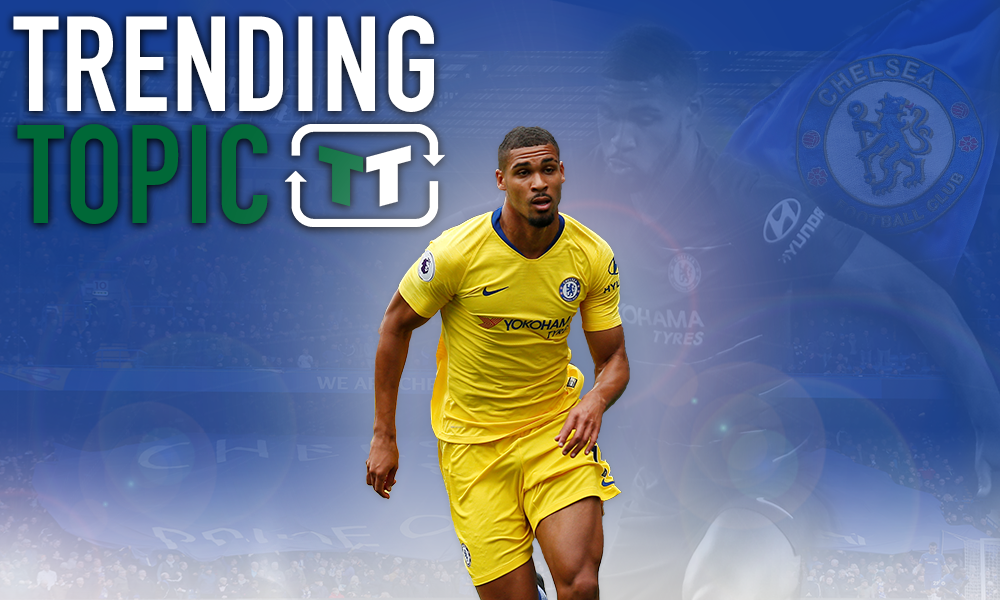 Chelsea fans know what they like. The Kings Road, a low-cost lager, Gianfranco Zola – the list goes on and on but few things are as popular amongst the Stamford Bridge faithful as homegrown talent. There has been a real shortage of quality in that regard for over a decade, with John Terry the biggest and, in recent years, only academy graduate to be turning out in a Chelsea shirt.
That has begun to change somewhat, and this year,  the emergence of Ruben Loftus-Cheek was expected to break Chelsea's duck. He was great for Crystal Palace last season, and he played a decent role for England at the World Cup too.
However, very quickly, his role in the Chelsea squad is beginning to look minimal. He wasn't even in the squad at Stamford Bridge on Saturday to see the Blues take on Arsenal, and that doesn't bode well for the Englishman. Indeed, he's apparently seeking clarification on how involved he will be this season, according to the Sun.
Perhaps, then, despite the furore surrounding his return, a departure could be the best course of action. Indeed, for Maurizio Sarri, it may be the only option.
The most simple and direct reason for it might be time to sell Loftus-Cheek is purely a notion of depth. With Mateo Kovacic, Ross Barkley, Cesc Fabregas all competing for one spot in the midfield, it's hard to see Loftus-Cheek getting much of a regular chance. For every poor performance – and they will come regardless – he'll have three other players breathing down his neck, and that sort of pressure is not what he needs.
In terms of his own attributes, there's also an argument to suggest that Loftus-Cheek isn't quite what Sarri needs. He's not a particularly good passer of the ball, whilst his first touch isn't great either – and neither of those traits bode well for the Italian's fast pass-and-move style system. Chelsea's shift back to a back-four is important too. The reduced number of defenders in contrast to a five-man defence demands more intensity and work from the midfield trio – and Loftus-Cheek has rarely been a player that is willing to make an impact in that sense.
From a financial perspective, you also couldn't blame Chelsea for selling. He's rated at £16.2 million by Transfer Markt, which would represent a hefty profit for Chelsea, but you'd expect the Blues to be able to secure much more from his potential sale. His World Cup form and quality for Crystal Palace last season would make him a perfect target for a mid-level Premier League side, and so perhaps a fee closer to the £30 million mark could be earned. At that point, given his lack of minutes for Chelsea, you could forgive Sarri for selling.
Chelsea, then, and specifically Maurizio Sarri, have a few big decisions to make. If Loftus-Cheek isn't going to be a regular, maybe a sale in January makes sense.
Chelsea fans – thoughts?
Let us know below!