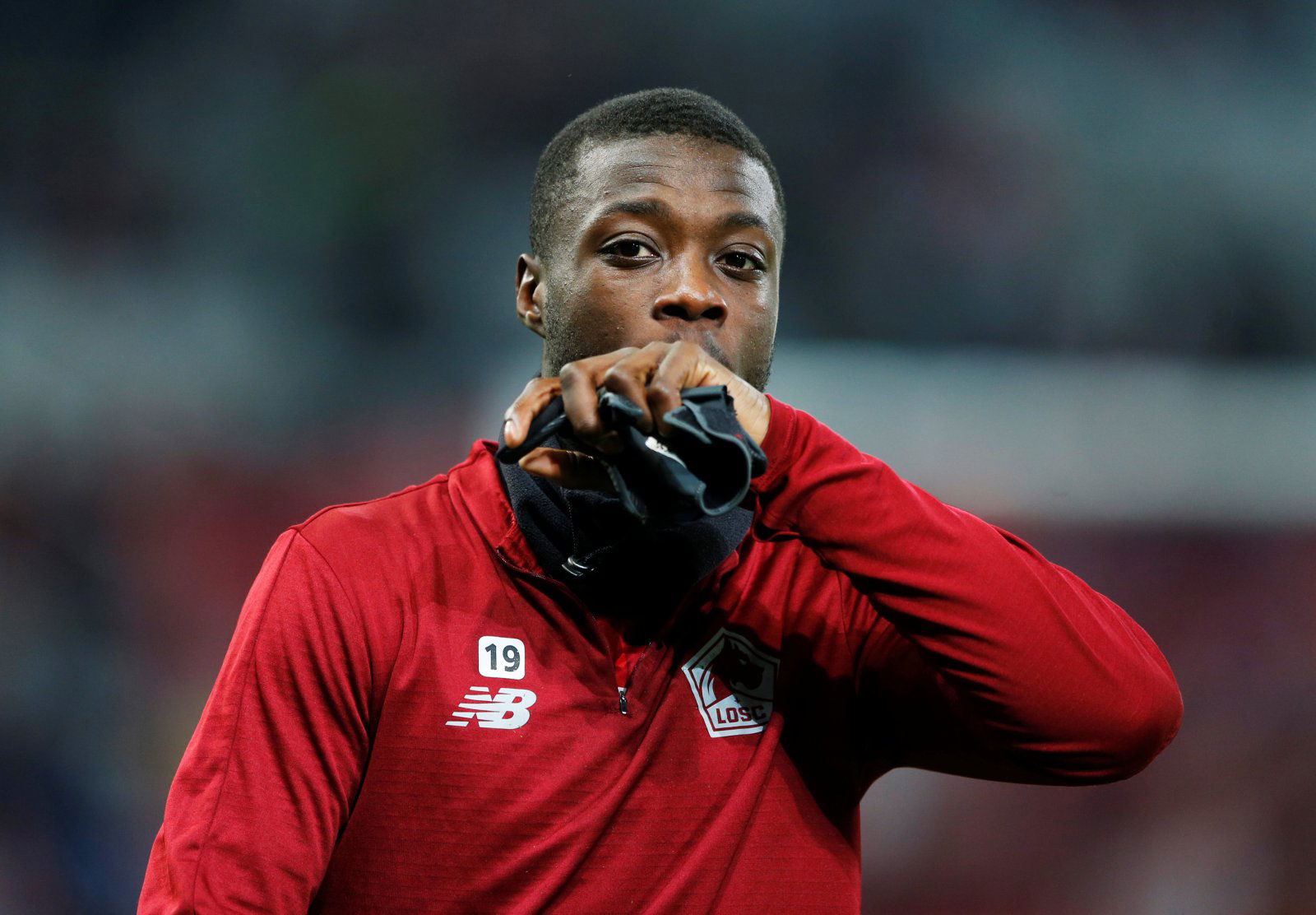 There are too many problems to count at Chelsea right now. From Maurizio Sarri's mismanagement to the club's failure to utilise the Academy to their poor form on the field – it's fair to say that it hasn't been this difficult to be a Chelsea fan in a long time. 
Unfortunately for Chelsea, though, their problems are only worsening. Eden Hazard's future continues to look uncertain, with reports over the last few weeks all pointing towards the same conclusion – he looks set for a move to Real Madrid. That's hugely concerning for the Blues, as Hazard has been their main man this season. He's scored the most goals, he's contributed going forward more than anyone else and, most of all, he's turned up in big games. He's been invaluable. So, the prospect of losing him should be seriously worrying supporters.
Fortunately, there appears to be a plan in place. The Mirror are reporting that Lille ace Nicolas Pepe is the man that Chelsea have identified to replace Hazard at Stamford Bridge. Chelsea, then, are clearly fearful that Hazard could depart – but they aren't willing to allow the club to regress as a result.
There's something poetic about the Blues' interest in Pepe, given that he's developed at the same club that Eden Hazard did prior to his move to Stamford Bridge in the form of Lille, but it's fair to say that the Ivorian's suitability goes far beyond just club history.
Numerically, Pepe is able to comfortably stand up to Hazard this season, which highlights the attacker's importance within his current team. With 19 goals and 11 league assists this season, Pepe is just ahead of Hazard's 16 goals and 12 league assists, and that serves to suggest that the attacker would more than be able to make up for the goals that losing the Belgian would generate. He's Lille's main man going forward, and he's been fundamental to their recent success – including his direct involvement in 3 goals when Lille took on PSG over the weekend.
Filling a Hazard-sized gap won't be easy, he'd be the perfect choice at this moment in time.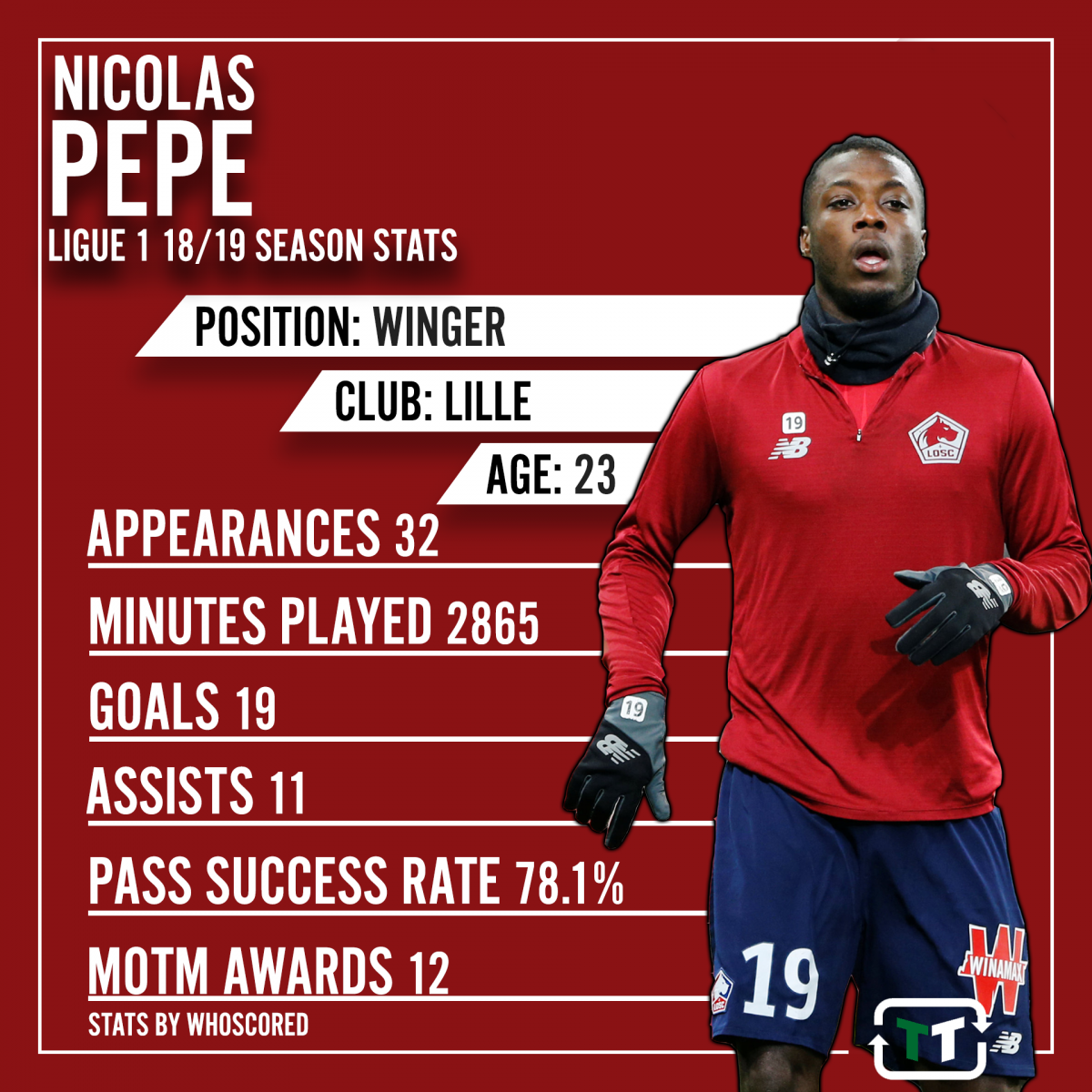 It's always easy to start with numbers, of course, but in this case, they only tell part of the story. The reality of the situation is that, more broadly, Pepe and Hazard share a number of qualities that would make him a natural choice. Their style of play is remarkably similar, with both focusing heavily on dribbling and direct movement, which serves to incite panic and distress amongst opposition defenders. He's also a very positive player and he's eager to make an impact moving forward, which is where he differs from someone like Willian, for example, who can be accused of holding up play on occasion this term.
There's one key difference between the two players, of course, and that's their position. Pepe is best on the right, whilst Hazard has dominated the left for the Blues. However, that works in Chelsea's favour, as their other wingers – namely Willian and Callum Hudson-Odoi – are far more capable on the left than they are on the right – and so Pepe replacing Hazard would simply allow some of Chelsea's current men to play in their more natural positions moving forward.
Pepe doesn't have the star power of Hazard yet, but much like the Belgian, with a few years at Stamford Bridge, everyone will know his name. He's got incredible talent, and he's enjoyed a coming of age season this term. A step up is needed, and though filling a Hazard-sized gap won't be easy, he'd be the perfect choice at this moment in time.
Chelsea fans – do you want to see Pepe at Stamford Bridge? Would he be a good choice? Let us know below!