It's painfully obvious that Fabinho must start for Liverpool against Man City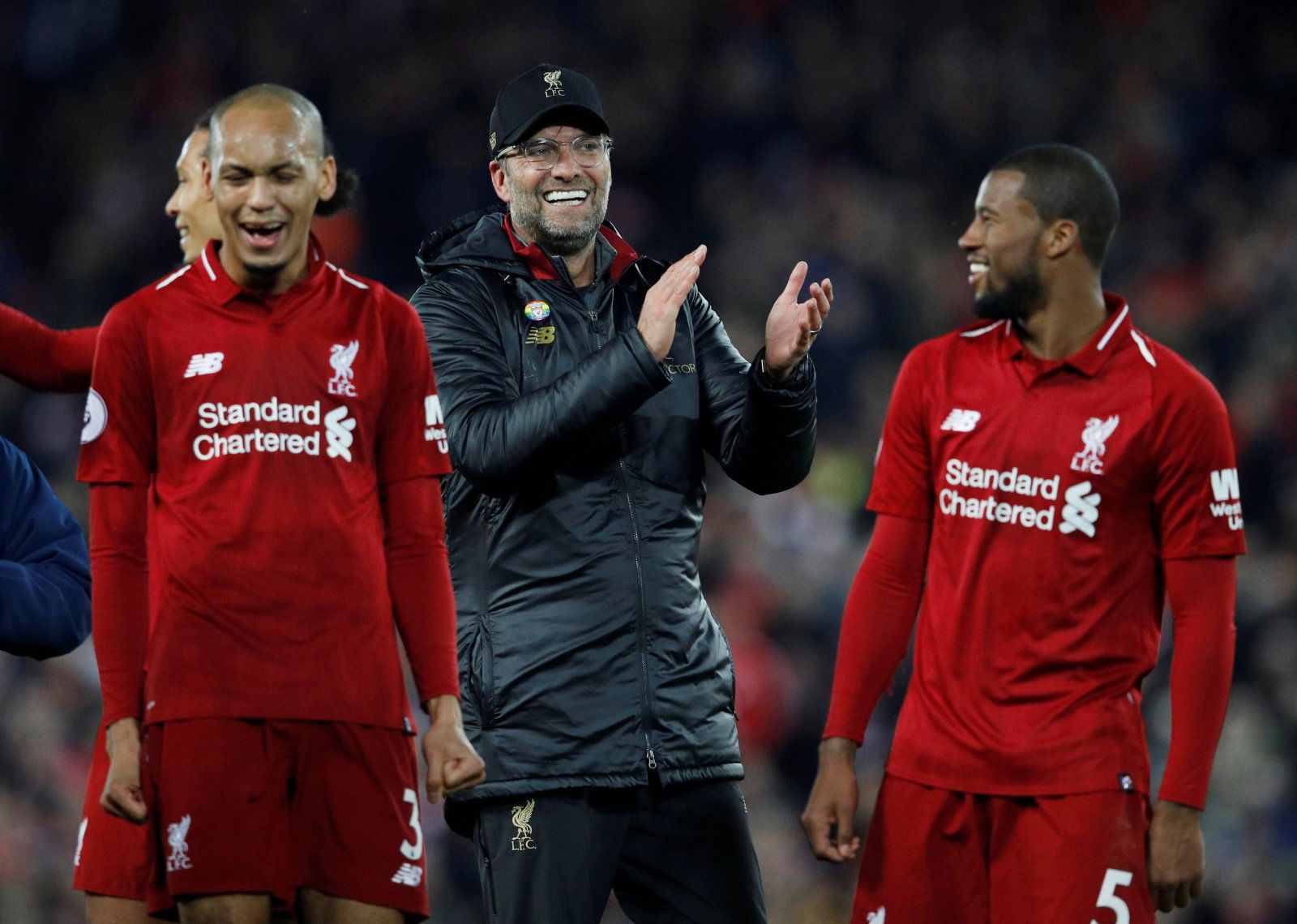 Fabinho is a player that has taken his time in adjusting to life at Liverpool, but now he's emerging as one of the Reds' most important and useful players.
However, he's not yet a guaranteed starter. Liverpool have incredible depth and quality within the midfield, and with every passing week, Jurgen Klopp regularly opts to rotate his team and keep the midfield fresh.
That said, with a tie against Man City on the horizon, one thing is clear – Fabinho must retain his place in the Liverpool team, as he could have a crucial impact against the Citizens.
He, of course, started against Arsenal last weekend, and he was a real star in the midfield for the Reds. He controlled the Gunners and subsequently helped the Reds dominate, and whilst he wasn't on the scoresheet, he was every bit as important as the rest of Jurgen Klopp's players.
Significantly, given Man City's offensive strength, having an extra line of defence will be important for Liverpool, and so having Fabinho in there would give them a much stronger unit than if Jordan Henderson, for example, was included. Fabinho is brilliant at breaking up play and intercepting the ball, and that should help to control the likes of David Silva and Sergio Aguero.
Fabinho has turned into a vital cog in this Liverpool midfield, and he was so impressive against Arsenal. Why change a winning formula? Sure, Klopp could be tempted by the leadership of Jordan Henderson, but the qualities that Fabinho offers would be ideal for the task at hand.
Thoughts?