James Pearce: I would be shocked if Daniel Sturridge doesn't leave Anfield this summer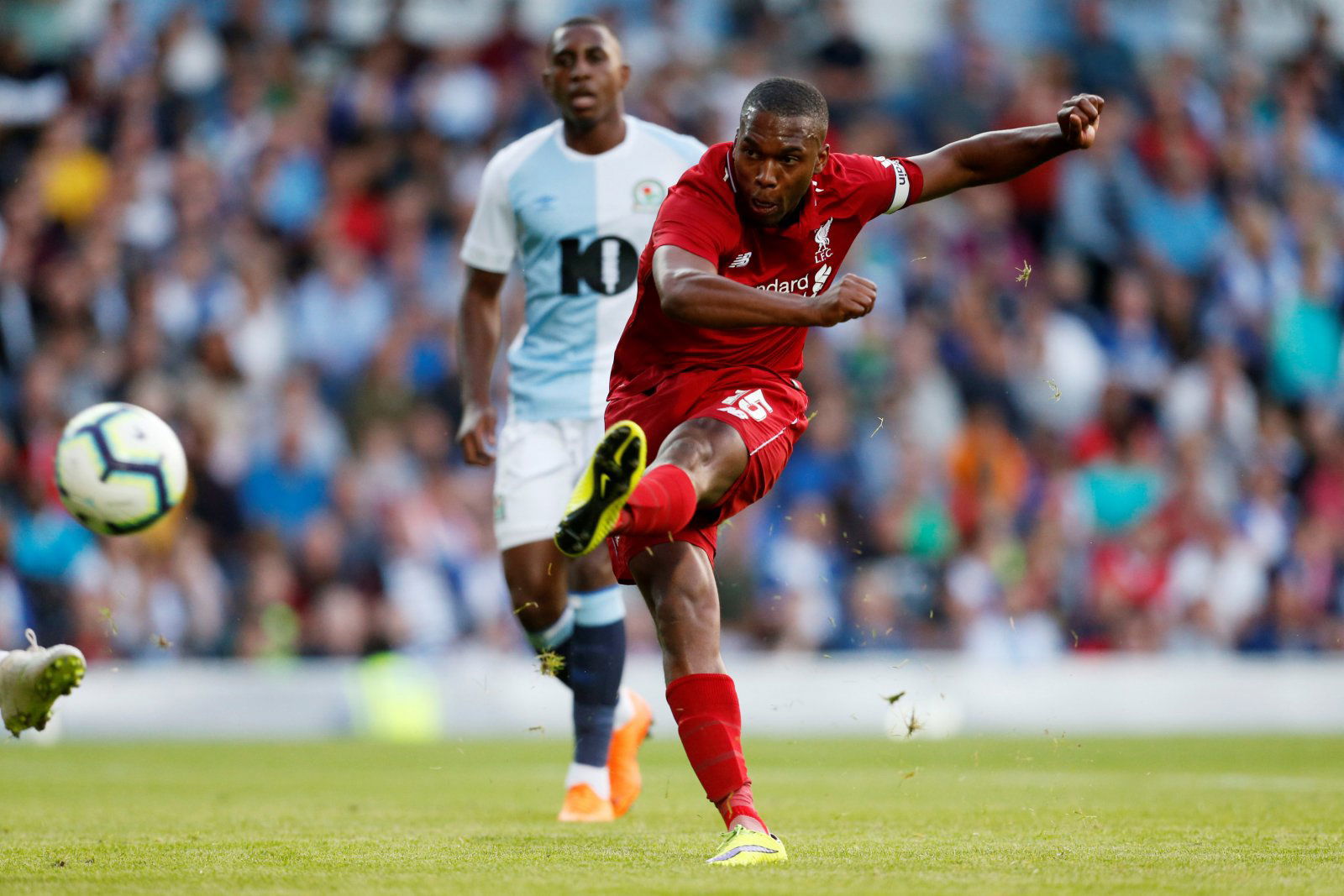 Liverpool had a productive summer last year, and you'd expect more of the same at the end of the season. Regardless of whether the Reds win the title not, improvement will be needed at the end of the campaign.
Naturally, that will ideally involve a few new faces, but it will also be about clearing out some of the deadwood that's currently in the squad, and one man that is seemingly set to leave is Daniel Sturridge.
Of course, his contract expires at the end of the season, but he's a player with a lot of experience and quality, and so though his future has always been uncertain, a new deal wouldn't have turned too many heads.
However, Liverpool transfer expert James Pearce – who works for the Liverpool Echo – has revealed that he's not expecting Sturridge to remain at the club long-term. Discussing his future as part of a Q&A on the Liverpool Echo's website (14th Feb, 14:05), Pearce has said he expects him to leave.
Pearce said: 'I'd be amazed if he stayed beyond this season. I just don't think a new contract makes sense for either the club or the player. He could earn a lot more by leaving as a free agent.'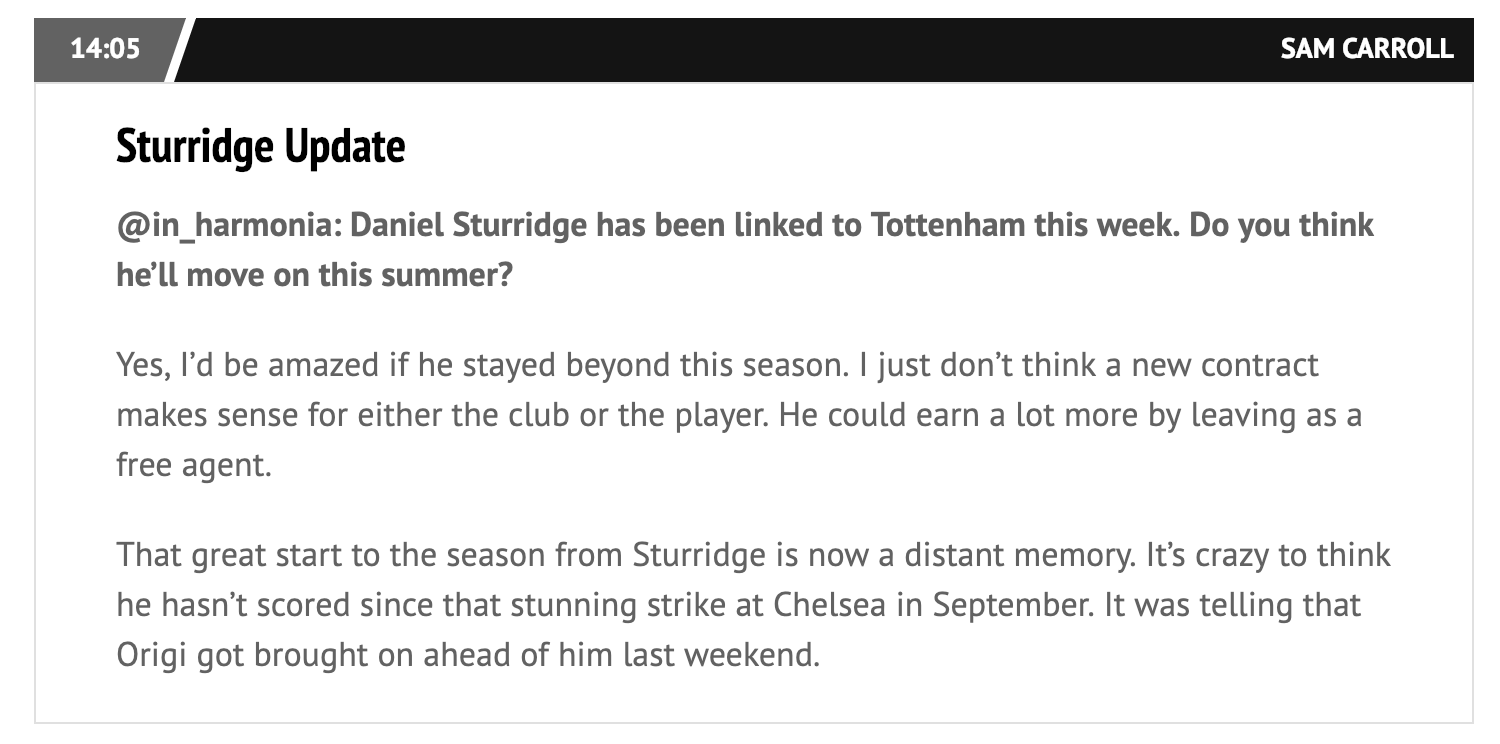 With just a few months to go until the end of the season, you'd have thought that if the Reds planned to give him a new deal, that would have already been announced – but so far, nothing has happened. So, with that and Pearce's expectation now clear, it's fair to say that a lot will have to change if Sturridge is to remain at the club.
The Verdict
Pearce is right – letting Sturridge leave probably makes sense for all parties. He hasn't been able to have an impact this season, despite a promising start, and he's never going to get a better chance of finding his feet in the Liverpool team again.
Is he still a good player? Certainly, and you never lose that natural technical ability, but Sturridge has really suffered a dip in form over the last few months, and for a player of his quality, and in such an important season, that's disappointing.
A big team could still be interested, but it's time for Liverpool to upgrade.
Thoughts?