Liverpool
Joel Matip is still yet to convince Liverpool fans of his talents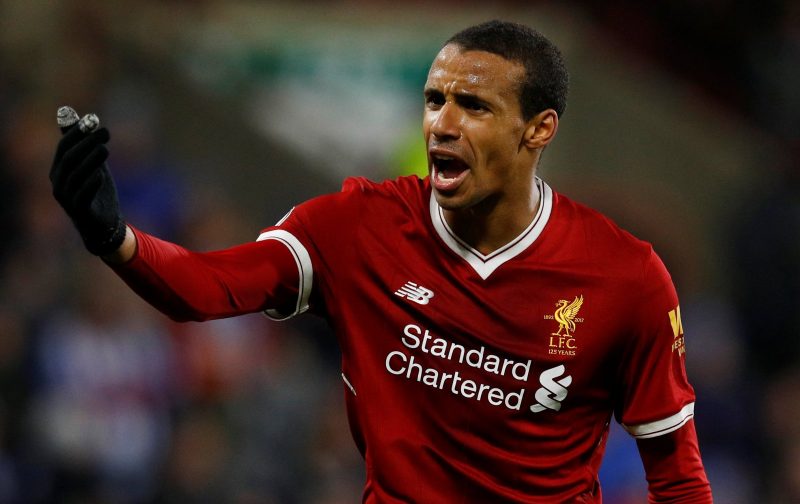 Now that Liverpool have the world's most expensive defender in the world in the form of Virgil van Dijk, plenty of fans are of the opinion that it's about time they sorted out who the Dutchman's long-term partner at the back would be, with a lot of fans opting against Cameroonian international, Joel Matip.
What's everyone's thoughts on Joel Matip at the moment? His injuries in 2018 have made him almost completely forgotten, but Jurgen Klopp really likes him – and the start to his Anfield career was very strong. Can he get fit and replicate that form alongside VVD?

— Empire of the Kop (@empireofthekop) August 16, 2018
Matip will be one of three candidates fighting it out to become van Dijk's full-time partner at the heart of Liverpool's defence. Dejan Lovren is the man that most fans seem to think will be thrown in for the majority of the season when he's available, especially seeing as he was used last season for the majority of the time after van Dijk was signed. However, Joe Gomez will also fancy his chances after putting in a solid display against West Ham on Sunday.
The situation that Jurgen Klopp has found himself in is quite a nice one. It's no secret that Klopp likes both Lovren and Matip and his insistence on using young Gomez is commendable. It wouldn't be a surprise to see him mix up his formation to include three centre-halves, although for now, it looks like he'll be stick with the more conventional flat four. That's all well and good for the fans, they're just desperate to make sure that Matip isn't a starting centre-back.
You can read the Reds' verdict on Matip here:
Softest centre half we've ever had.needs to toughen up

— Kevin Slinn (@KevinSlinn03) August 16, 2018
Never seen such a big fella be such a fairy in the tackle. Not good enough! Give me Klavan over him any day at least he'll put his head in where it hurts! For me he's at the bottom of the CB pecking order

— Sam Long (@samlong11) August 16, 2018
I think he's amongst the softest centre half halves around and much prefer Lovren as VVD's defensive partner.

— Paul Evans (@PaulEvans149) August 16, 2018
Not even close to being good enough.

— Matt Smith (@smithy_red) August 16, 2018
4th choice for me behind VVD, Gomez and Lovren. Need to build VVD and Gomez partnership which will be the future pairing for years to come. Plus Matip can't kick a ball properly

— Chris Phoenix (@chrisphoenix75) 16 August 2018
Sicknote and 2nd rate at best

— tie webb (@carling069) August 16, 2018
Never rated Matip, always thought lovern was a braver CH and was left to babysit Matip in their games together

— Joe Kelly (@Joelfckelly) August 16, 2018
The fans will be keen to see Matip on the bench behind Gomez and Lovren when he returns and might see if he can improve in the domestic cups before seeing him in the Premier League.