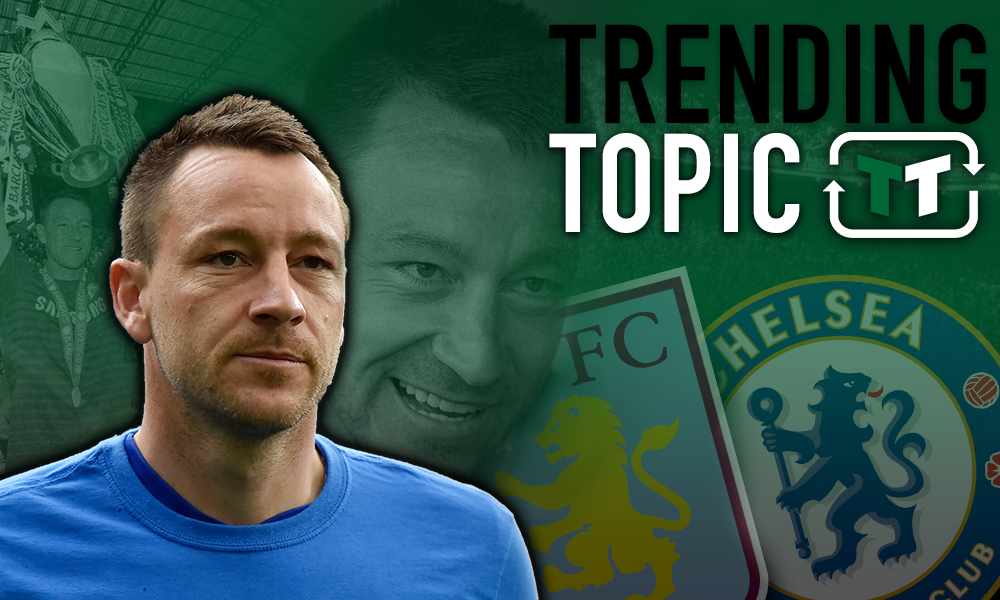 Aston Villa have a huge problem defensively, that much is clear. A lack of options and a lack of quality mean that Steve Bruce has some serious thinking ahead of the return of the Championship at the weekend. The Villains are expected to challenge at the top of the table this season, and they just don't look strong enough to do that at present.
However, given that the transfer window is now closed, Steve Bruce only has a limited pool of players that he could look to sign to solve his defensive problems, one of which is John Terry.
Terry, of course, was a star for Villa last season as he spearheaded their chase for the Championship title, and whilst they were eventually unsuccessful, he's still a popular man at Villa Park.
Indeed, according to the Daily Star, the Villains are eager to land him after his move to Russia fell through over concerns regarding a move to the country.
However, whilst on the surface a move makes sense, for Aston Villa, it's a deal that simply must be avoided.
After all, the last thing that Aston Villa need is a quick fix. At 37-years-old, Terry certainly won't be at the club in a year or two, and so it makes little sense to invest as much as £60,000-per-week into him. Furthermore, given his age you'd expect his fitness to worsen, and there have been signs over the last few years that he's beginning to struggle with that side of his game.
Let's not forget, Terry was a quick fix last time out, and that didn't work out for the Villains. By looking to Terry again, they'll just be treading water, and they'll find themselves in a very similar position come next season. If they were just trying to stay afloat in the Championship that would be fine, but they have much loftier goals, and they must by dynamic in order to reach them
Nobody could doubt John Terry's commitment to Aston Villa last season, and that's a key reason why he was so popular. However, you've got to doubt his commitment this time around. If he was truly eager to get Villa promoted, he would have joined over the summer and not waited this long. Instead, he's looked elsewhere, and if he were to return now, it seemingly would only be as a last resort. When you're trying to build to a title charge or promotion push, you need to have a squad of players that are 100% onboard, and Terry, at present, doesn't look as though he is.
Terry is a brilliant player, make no mistake. If he were to rejoin, he could truly transform Aston Villa. However, the club must look past the next few weeks and months, and they shouldn't sign him just because they have little choice. It may impact them in the short-term, but they'll be thanking themselves in a few years.
Aston Villa fans – thoughts?
Let us know below!