Jonjo Shelvey would be a perfect fit for Pellegrini's West Ham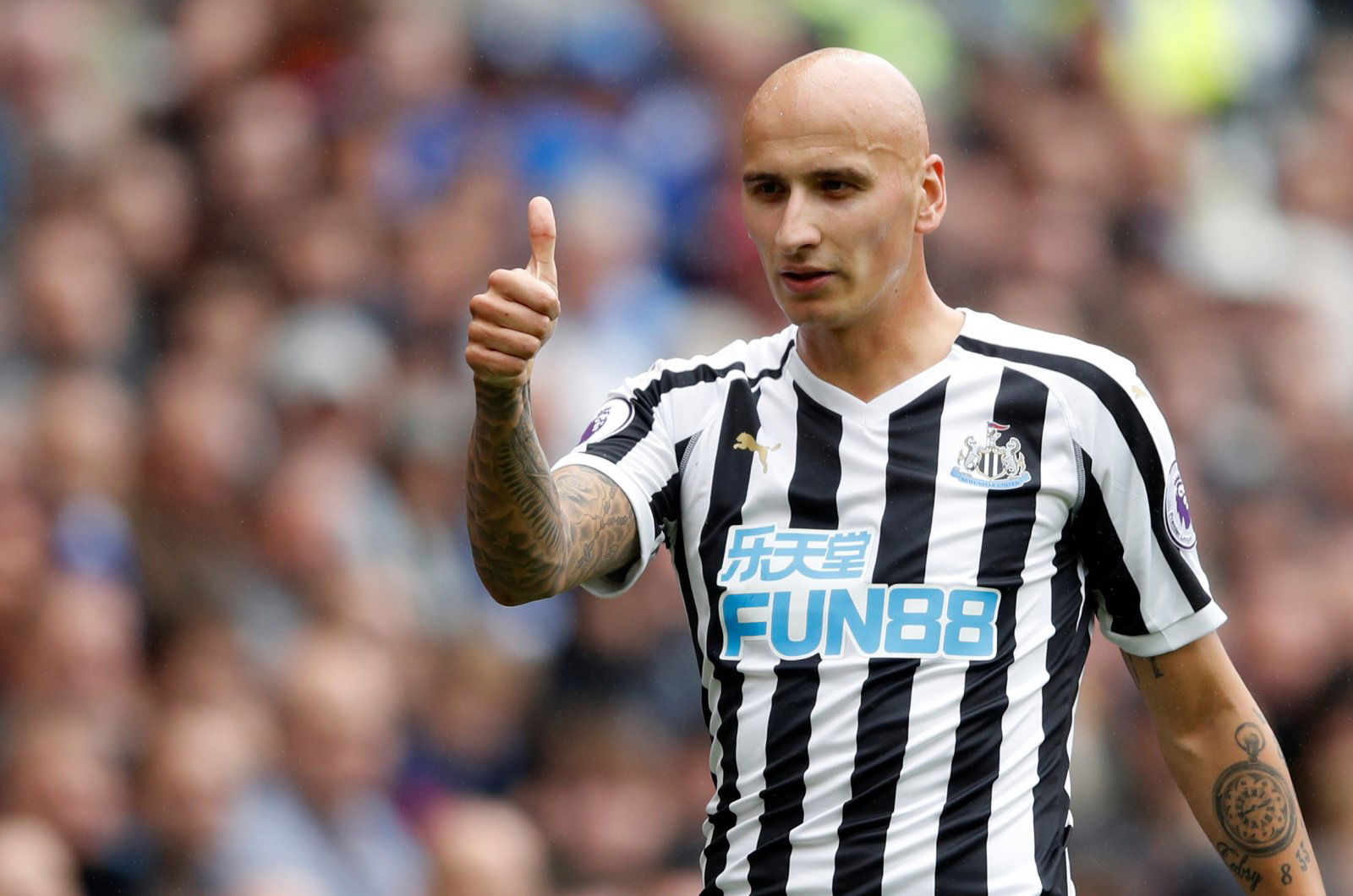 Newcastle's Jonjo Shelvey is set to be a West Ham player this summer according to The Sun, and he would fit perfectly into Pellegrini's current system.
The 25-year-old is out of favour at his current club, somewhere around fifth place in the pecking order of midfielders, so Rafa Benitez may be willing to let him leave. Despite his manager's seemingly low opinion of him, he's always been capable of special performances since his Liverpool days and it seems his potential just hasn't been filled yet.
The dominant midfielder has been complimented for his vision and technical ability in the past, things Manuel Pellegrini looks for as he continues to implement his fast-paced attacking style many saw at Manchester City when he won the Premier League in 2013/14. Mark Noble, for example, is now 31-years-old and Shelvey would certainly be a step up in a technical sense, but also in a long-term planning sense.
Shelvey failed to even make the bench for Newcastle's 2-0 defeat to West Ham on Saturday, and there doesn't seem much of a way back under Benitez. A move to his boyhood club could reignite the Englishman into showing the glimpses of form we've seen him have at Swansea and Newcastle.
He has a great opportunity to play with freedom and unpredictability under Pellegrini, and that's something he'll relish. So if the Hammers can nip in for Shelvey in the summer it could be a good match for both him and the club. Indeed, he could even turn out to be what the Irons thought they were getting when they brought Jack Wilshere to the club over the course of the summer, only to see him continue to seriously struggle with injury problems.
How do you think Shelvey would get on at West Ham?