Juventus: Fans demand Emre Can is sold
Many Juventus fans believe that the time is up for defensive midfielder Emre Can at the Allianz Stadium.
Will Ronaldo deliver Juventus a Champions League?
Yes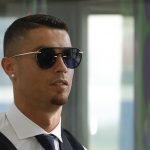 No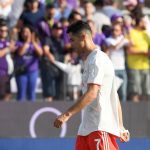 The German midfielder was left out by Maurizio Sarri in his 23-man Champions League squad earlier this season – something in which the player said he was "furious" about (The Guardian) – however, he has made three appearances in Serie A, though they've all been from the bench.
WhoScored hasn't really rated his 79 minutes of football this season, either. Their algorithm gave him a score of 6.22/10 for his performances – the 20th highest average in the squad, though it is not much time to show your qualities.
The 25-year-old joined the Old Lady in the summer of 2018, playing his last game for Liverpool in the Champions League final.
Since joining Juventus, he hasn't found it easy to establish himself as a regular. Since being at Juventus, he has only amounted 32 league games and just 20 starts, so you can see why fans may think he is disposable to the squad.
A fan account asked whether they should sell in January. Here are some of the replies…
I think if we can include him in a swap deal plus cash for someone like Pogba or SMS then definitely sell him!!

— BI1897 (@BI1897) October 10, 2019
Yes we don't need this

— Hammond (@juve_NEO) October 10, 2019
If the money is right sure

— JVE 1897 (@JVE_1897) October 10, 2019
Or Emre + 30M = Verratti

— Ítalo Rocha (@ItaloR1899) October 10, 2019
I think it's better keep him until the season ends then sell

— Lucky Lefty (@lmagano) October 10, 2019
Yup

— anthony femia (@anthonyfemia) October 10, 2019
If the coach don't need him… sell him… a shame? Yes, but it's the coach choise

— Esteban R (@EstebanRam79) October 10, 2019