Juventus: Fans rinse Sami Khedira after midweek performance
Many Juventus fans have come out and lambasted Sami Khedira after his performance against Genoa midweek.
Juve managed to win 2-1 after a last-minute winner through Cristiano Ronaldo, but they were taken right to the wire by Genoa.
Will Ronaldo deliver Juventus a Champions League?
Yes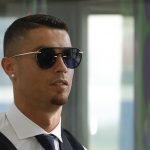 No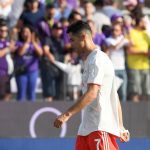 Goals from Leonardo Bonucci and Ronaldo were enough for the Old Lady, despite a red card for Adrien Rabiot.
Juventus fan account @ForzaJuve2017 came out after the game and tore into the German midfielder for his performance, by saying his statistics were 'horrible' for the match.
According to WhoScored's algorithm, he earned himself a 6.2/10 for his performance – the worst out of Juventus' players, apart from Rabiot who came on and got sent off. Khedira had just 39 touches throughout the match – the lowest out of the Juve midfield – and also made just two tackles, the lowest out of the three central midfielders in Rodrigo Bentancur, Blaise Matuidi and of course Khedira.
Many fans have since called for the head of the World Cup winner. Here are some of the responses below…
He should be sold in January alongside CAN for players like Rakitic and Eriksen

— Paulooooo (@OduduPaul) October 31, 2019
He must be supplying sarri with free cigarettes

— Naim (@CrossoverCris2) October 31, 2019
He needs to leave not good enough and Sarri should drop him he offers nothing

— Arry (@arryy12345) October 31, 2019
Khedira is a king of Coach Disciplined player. I guess he only follow instructions and listen to every coach without arguing etc'. For me, that's how he's always there and yes its SAD!

— Bshara Zaher (@BsharaZaher) October 31, 2019
then remember that we don't even have Can to replace him in the CL

— акудадимля Rodríguez (@DinaOrangeFruit) October 31, 2019
I think the logic is that he helps from time to time but almost never makes mistakes that cost the team. His replacements are out of shape and can make costly mistakes and while de ligt is behind, it's better if others make negligible mistakes

— Juventus Abroad (@Thelackadaisic3) October 31, 2019
He should leave football.. He's not a player anymore, since last two years.

— Riccardo (@Maggico7) October 31, 2019