Keep him: 2 reasons why Arsenal can't afford to let Mesut Ozil leave
Arsenal's squad is filled with incredible players, and Unai Emery has been able to bring out the best in most of them this season. The Spaniard has impressed at the helm since arriving at the Emirates, and he's positively impacted almost everyone at the club.
However, one man that's struggled somewhat under the boss is Mesut Ozil. The German has lost his place in the Arsenal squad as of late, and there has seemingly been no way back. Indeed, recent reports over the last week or two from the Daily Mail have suggested that Unai Emery is ready to sell him.
Despite this, as per the Mirror, Emery has suggested that the German does have a future at the club, and that should relieve fans of the Gunners.
After all, everyone knows how good he is, and there's a number of reasons why they shouldn't consider selling him.
With that said, here are 2 reasons why Arsenal can't afford to let Mesut Ozil leave Arsenal…
Aaron Ramsey's Departure

With Aaron Ramsey reportedly set to join Juventus in the summer, Arsenal will be losing a major creative force in the heart of their midfield. The Welshman has been at the heart of everything good that Arsenal have done going forward for years, and he won't be easy to replace.
Whether you hate him or rate him, Unai Emery continues to rely on Ramsey regularly, often in place of Ozil, and so the obvious solution to issue raised by the departing Welshman could be Ozil.
The German, though inconsistent, is a much better creator than Ramsey has ever been, and though he needs to improve defensively, the fact of the matter is that when he's on the pitch, Arsenal are a much better and more fluid force moving forward.
It makes no sense to get rid of two of Arsenal's most creative players.
Big Name Presence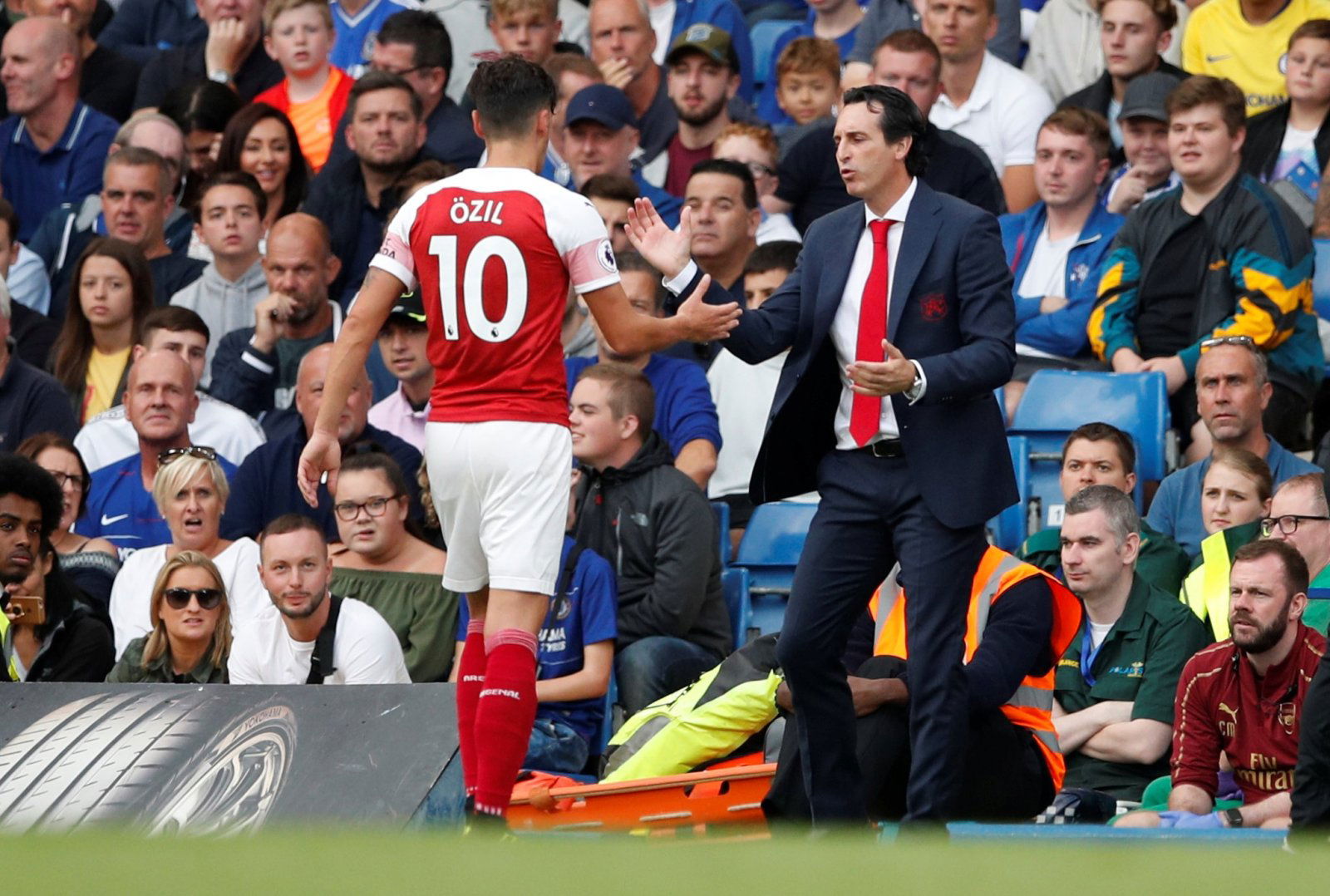 Regardless of how much or how little Ozil is producing on the field at Arsenal, there's no denying that the German is one of the biggest names at Arsenal.
When the club signed him, that was a signal that the Arsenal of old were no more. After years of holding back on spending, they spent big to land the German – and they were better for it.
Since then, his importance has gone up and down, but he's remained a regular force within the midfield, and that hasn't changed this season. Even when he's played, he's continued to look good under Unai Emery.
Losing him would represent a step back for the club, because on his day, he' still better than anyone else in an Arsenal shirt.