Chelsea
'Keep him at all costs' – Most Chelsea fans would be fuming if this World Cup hero was sold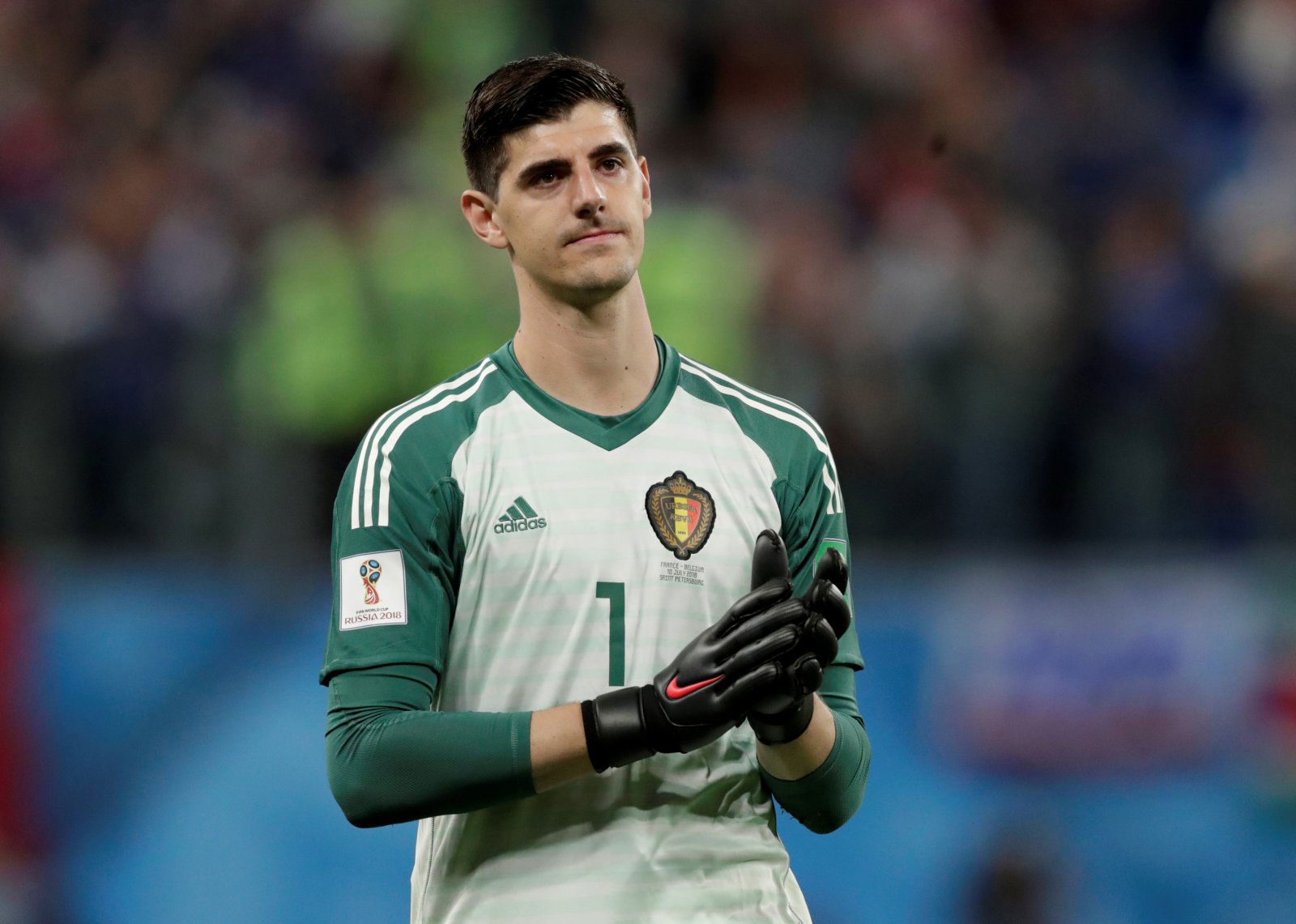 A lot of Chelsea fans have enjoyed watching the World Cup this summer. Eden Hazard was one of the best players at the tournament, N'Golo Kante and Olivier Giroud took home winners medals and Thibaut Courtois won the golden glove. The fans have been raving over Courtois and calling for him to sign a new deal as the club congratulating the Belgian on the Chelsea website.
Well deserved, @thibautcourtois! https://t.co/XqvDCUOVSK

— Chelsea FC (@ChelseaFC) 15 July 2018
Chelsea fans everywhere have been calling for their club to offer their big Belgian shot-stopper a new deal amongst rumours that the 26-year-old could be leaving the club for Real Madrid. After an impressive World Cup which saw him play seven games and concede just six goals in that time as his Belgium side eventually went on to win the 3rd place playoff after bowing out of the semi-finals with a 1-0 loss to France.
Now though, the big Belgian 'keeper will be focussing back on his club football after a very successful summer and Chelsea's number 13 will have his eyes on a season filled with silverware, where it's at Chelsea or not. Maurizio Sarri promises to bring a new era to Stamford Bridge after Antonio Conte's abysmal league campaign saw the Blues end up finishing 5th and missing out on Champions League, the fans will be hoping they can make a return to Europe's top footballing table next season.
You can see The Blues' thoughts on Courtois here:
Give both Hazard & Courtois £300k a week and move on.

— R (@JorginhoIogy) 15 July 2018
don't tell me you're selling him. Keep him at all costs.

— KD (@BlueKD_) July 15, 2018
I think we have to give Courtois whatever he needs if we need to keep Hazard. Seems to me like they are a package deal!

— Salomon Beza (@dontsellKante) July 16, 2018
So pay up!

— Eks (@eks24715) July 15, 2018
Best goalkeeper in the world pic.twitter.com/KTHmRzwB2V

— Leo (@leonardo_edge) July 15, 2018
well deserved, but sign a new DEAL……

— OZIDAN (@OziegbeDaniel40) July 15, 2018
Well done to our keeper he did well

— De-Adams (@Archibald_phk) 16 July 2018
Good.. that increases the asking price…

— Alfredo Pedullà fan (@theDaneMaldini) July 15, 2018
As you can see, the Chelsea fans are all keen to get Courtois signed on a new deal after a superb World Cup.