Arsenal
Kenedy's penalty miss had plenty of Newcastle fans asking questions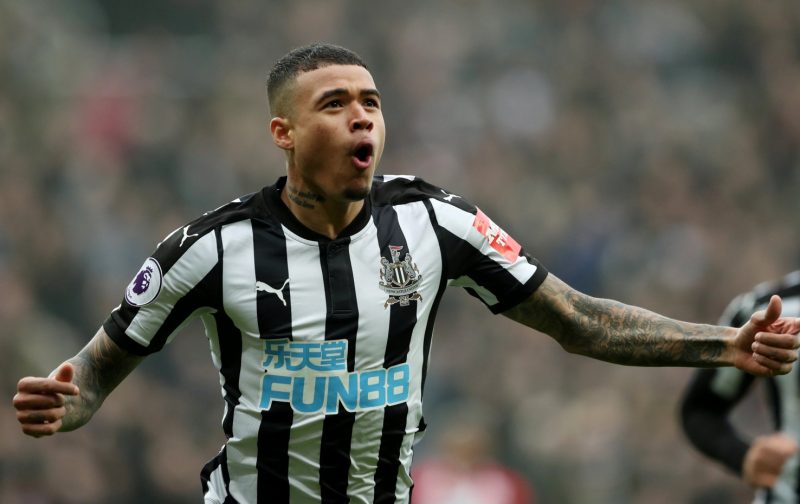 A lot of Newcastle fans took to Twitter after yesterday's game to question the events at the end of their 0-0 draw to Cardiff. With the game tied at 0-0 and little time left of the six added minutes, Yoshinori Muto saw his cross hit the hand Cardiff's Sean Morris and a penalty was awarded. Kenedy stepped up and missed and the fans have been wondering why the Brazilian was allowed to take.
90+5' – Kenedy's effort is saved by Etheridge. It remains 0-0. #NUFC

— Newcastle United FC (@NUFC) August 18, 2018
The three points against Cardiff would have been such a blessing to the Magpies seeing as they now face a run of games against Chelsea, Manchester City and Arsenal, with a League Cup tie against Nottingham Forest in between. The cup game will mean little to Rafa Benitez, though, and he'll be solely focused on stealing some points from Chelsea and Arsenal, who have both looked beatable this season so far.
The next game in the Premier League after three killer weeks for the St James Park faithful comes at Selhurst Park against Crystal Palace and the club could be in real danger of going into that game with just one point on the board, meaning that Kenedy's penalty miss could be even more costly. The supporters could all name a number of players more licenced to take the crucial spot-kick yesterday, with Jonjo Shelvey, Joselu and Muto all much more likely candidates to put the ball in the net.
You can read the frustrated Magpies' verdict here:
Why isn't Muto a striker taking that?

— Tris_B (@tristo81) August 18, 2018
Somebody in the Newcastle team needs to grow a pair and tell that primadonna he's not taking the pens and free kicks. Useless.

— Relm AFM (@relmafm) August 18, 2018
Kenedy had a poor game. Shouldn't have been taking the penalty. However, if he can rediscover the form from last season he'll come good.

— Gordon Simpson (@MrSimps) August 18, 2018
Why Rafa let him take that kick is beyond me. Put Shelvey or Muto in that position. A needed two points gone down the drain.

— Korey Jeffries (@acerunner_kj) August 18, 2018
Why did they let him take it

— Lew Walker (@lew_walker1) 18 August 2018
I can think of 3/4 people I'd put ahead of Kennedy man

— Luke Oversby (@LukeOverz) 18 August 2018
Why the hell is he taking it? Couldn't pass to a team mate all day

— Phillip fordham (@Phillipfordham) August 18, 2018
Plenty of Newcastle fans are fuming over Kenedy's penalty, although they're all in agreement that the Brazilian shouldn't have been tasked with taking it.