According to Die Welt am Sonntag (via The Times), Jurgen Klopp has come out this week and revealed his desire to stay at Liverpool for the foreseeable future, with the German keen to remain at the club until his contract expires in 2022 at the very least. It's a refreshing change of pace for a manager to be looking so far into the future, but achieving that task will only be possible if he's able to maintain success at Anfield over the coming years. 
In 2019, weeks can change everything, not least with regards to football. A poor run of player form could end a career, a niggling injury could become a chronic concern, and poor results could leave a manager's tenure hanging by a thread. Take Maurizio Sarri at Chelsea, for example. He began the season on fire, and he looked to be taking England by storm. However, within a matter of weeks, after Chelsea's form dipped, negativity spewed from the terraces at Stamford Bridge.
Fortunately, there's little chance of that happening at Liverpool at present. The Reds are impressing in the Premier League, and with every passing week, they're looking more and more like worthy contenders to Man City's crown. Make no mistake, Jurgen Klopp has built a fantastic team for the present, and that's highlighted by their remarkable domestic and continental success.
However, the real excitement is the success that seems to be beckoning at Liverpool long-term. Unlike teams in the past, Liverpool have been building a strong team that will only get better in time.
If you were to consider Liverpool's best players, most would say Alisson, Virgil van Dijk, Sadio Mane, Roberto Firmino and Mohammed Salah – with perhaps one eye on Trent Alexander-Arnold. At 27-years-old, Virgil van Dijk and Roberto Firmino are the eldest members of that core group – yet they've still got the best part of half a decade to enjoy before regression should be expected within their game. That's remarkable for Liverpool, as it means that not only are they able to enjoy their fine form this term – and all of the above players have enjoyed great form this season – but they'll be able to make the most of that for the next few years too. Liverpool, then, will only be getting better.
Players like Trent Alexander-Arnold, too, are worth considering. Whilst he's played well, at 20-years-old, he's still improving at a rapid rate, and in 2 or 3 years, if he maintains his current development arc, he could be Europe's most promising right-back. For Liverpool, that's a mouthwatering prospect.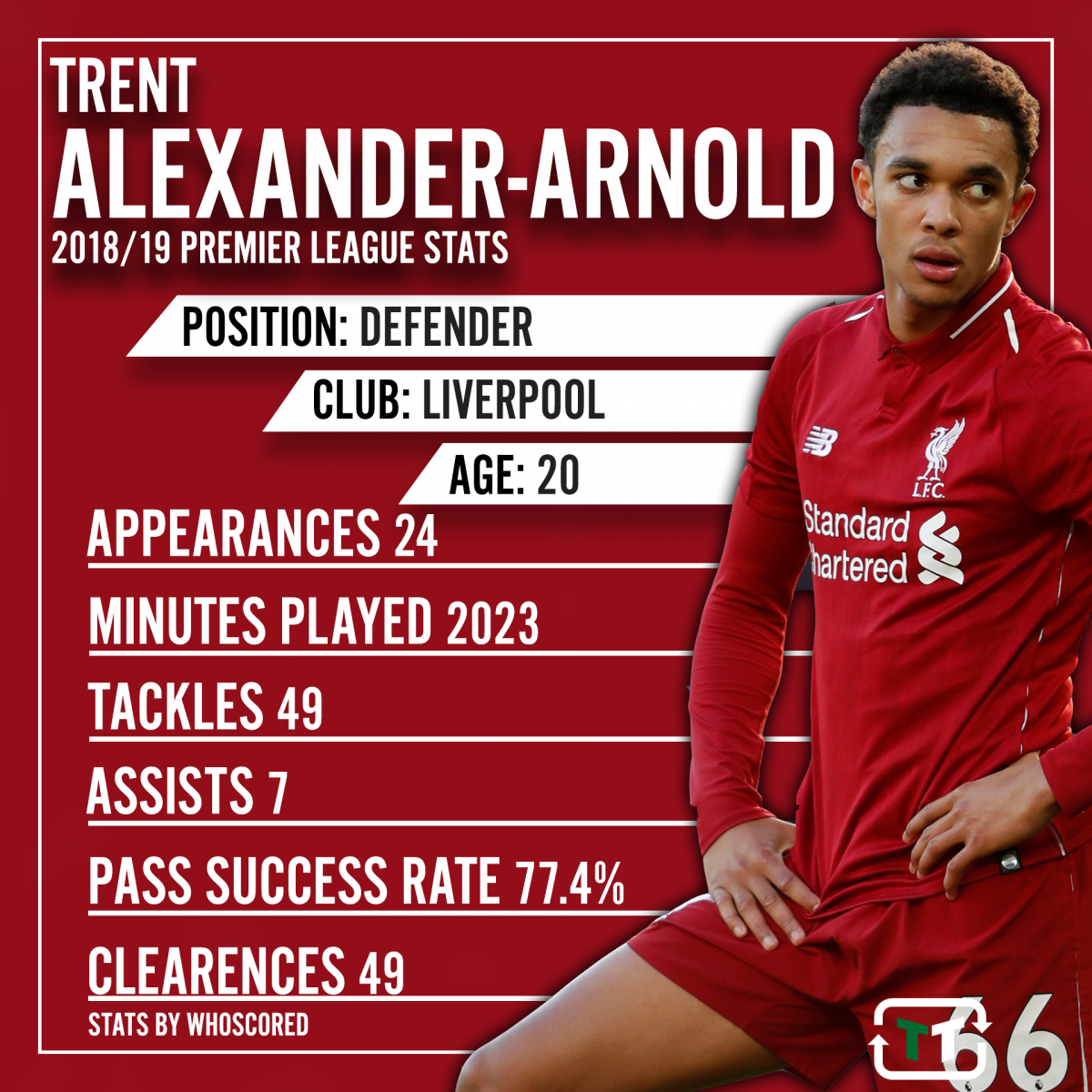 Not to mention, the likes of Salah, van Dijk and Firmino, in addition to others, all have long-term contracts at Liverpool. The chance of them leaving at this point is a completely foreign prospect; and it's rare that a team can look far into the future without any major concern of a departure. To compare it to Chelsea again, for a moment, they could be on the verge of losing Eden Hazard – and that speaks volumes about the gulf between the two teams.
If Jurgen Klopp wants to stay until the end of his contract, he's certainly going the right way about it. He's building a young team with a focus on future success, and that's exactly what Liverpool need to do. There can be no complaints of short-termism at Anfield, and with the Reds moving into a new era, it's hard to conceive there being another manager taking charge of these players anytime soon.
Liverpool fans – what do you think? Do you want Klopp to be at Anfield in 3 years? 5 years? 10 years?! Let us know below!