Klopp has become even more popular with these Liverpool fans after online clip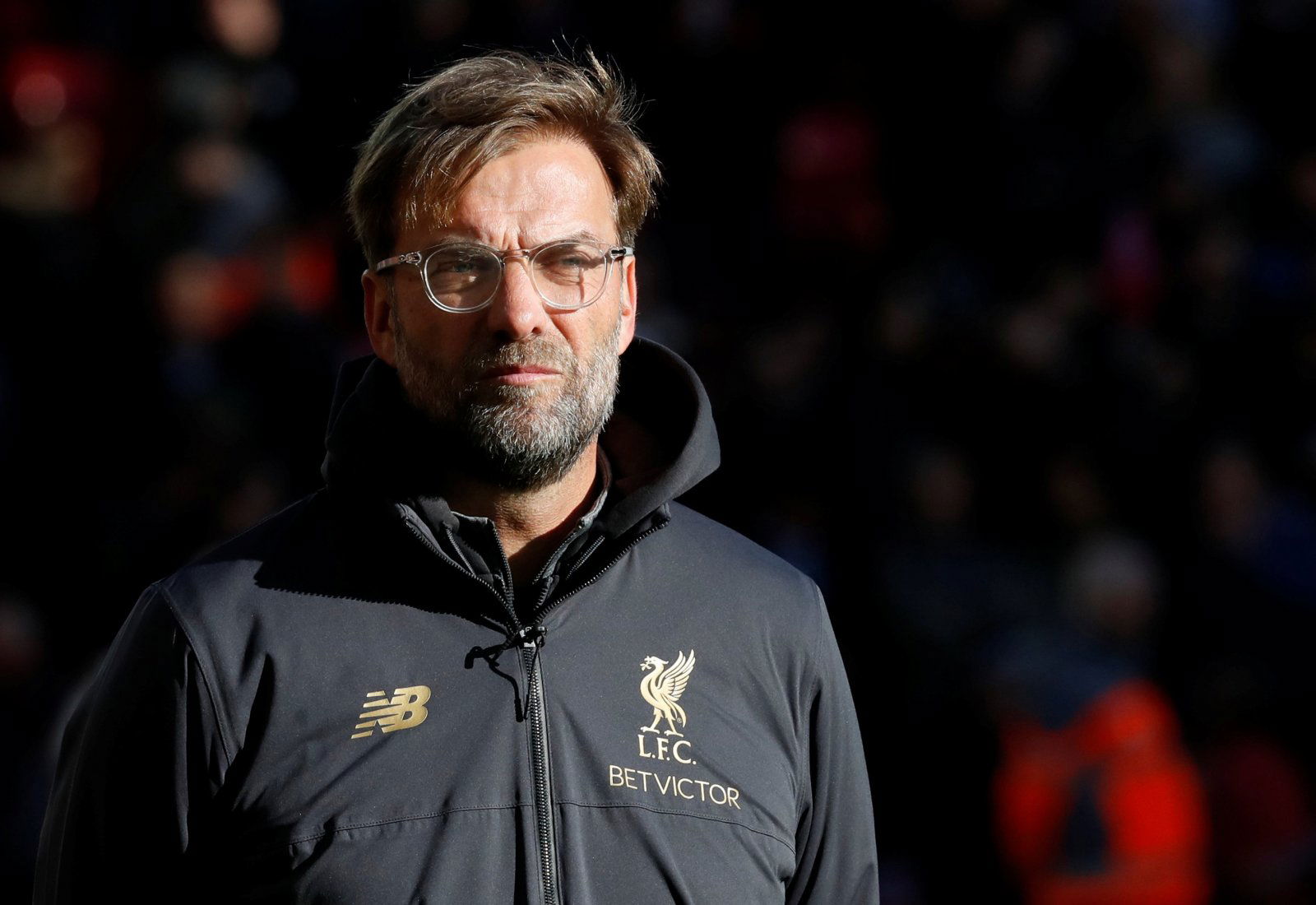 Liverpool fans have a lot of reasons to love Jurgen Klopp. Perhaps the most prominent reason is, of course, the way he's got his team playing. The Reds are performing brilliantly in the Premier League at present, and they're on course to win the title come the end of the season.
There's a lot of hard work to be done between now and then, of course, but so far, so good for the Reds.
Another reason why Jurgen Klopp is so popular is his personality. Whilst many managers are fraught with stress and anger, Klopp is quite the opposite – with a smile his most frequent reaction to a big moment.
Case in point, a recent video posted online by the Reds on Twitter. Liverpool recently shared a clip of the team in training, and in the background after Fabinho intercepts a ball all you can hear is the manic laugh of a manager that is clearly loving his time with his team.
Wait for Klopp's reaction… pic.twitter.com/6WKnY9KLvd

— Liverpool FC (@LFC) February 15, 2019
Unsurprisingly, this has generated a lot of happiness amongst Liverpool fans, and it's fair to say that they're loving their manager just as much as he is loving being the boss. See below:
This is why we love the man

— YCLee (@YCLee18122001) February 15, 2019
Best boss in the world

— Owen (@LFCOwen96) February 15, 2019
Hes really enjoying himself

— JOAK1M (@JAckelmante) February 15, 2019
He's only been with us for just over three years, but it seems like he's been with us forever, the relationship between him and the fans is so strong
He's made it a delight to be a Liverpool supporter again. We must sign him for another 10yrs at least#UNWA

— Abdul Fatah Jama (@AbdulFatahJam10) February 15, 2019
What a laugh.

— Alex (@AChxmz) February 15, 2019
Hopefully Our Boss will extend his stay at LFC, no matter what. JK gets the fans and the fans get him.He has totally reinvigorated our club with his positivity and charisma.Most clubs' fans would love him to be their Manager.But he is OURS.Long may that continue.#UNWA

— Abdul Fatah Jama (@AbdulFatahJam10) February 15, 2019
Klopp is enjoying every spare minute with his club, the team and staff. He is the best "Normal One Manager" i have ever seen. ynwa

— YNWA (@LFCFriends) February 15, 2019
With Klopp all things are possible

— hadj (@hadj23773364) February 15, 2019
Love that laugh

— Petter LFC to Valhalla with the 96 (@LfcValhalla) February 15, 2019
Thoughts?