Liverpool have improved dramatically over the last year or two under Jurgen Klopp, but one problem still remains. There's a distinctive lack of quality coming from the heart of the Reds midfield.
Now, granted, this isn't as big of an issue for Liverpool as it is for many of their rivals, but at present, there's nobody in the Reds' squad that is fit and available that can be relied upon to create some magic.
Gini Wijnaldum has had a great season, but he's hardly a creative hub, whilst the likes of Jordan Henderson and Naby Keita have proven themselves to be more effective as box-to-box midfielders above anything else. Fabinho, meanwhile, is more of a defensive player. There's nobody, for example, quite like David Silva at Anfield. Meaning, there's nobody that can create magic and change the game in an instant.
However, perhaps by signing Timo Werner, that could change at Anfield. According to Sport Bild (via ESPN), both Naby Keita and Sadio Mane have revealed that they'd be happy for Timo Werner to move to the club, which is certainly an interesting prospect.
At this stage, Liverpool's interest in a summer move for Werner is unclear – but the fact that two of their best players are interested is certainly worth discussing. Indeed, there's even an argument to suggest that Werner could help to improve Liverpool and solve their creativity issue.
Of course, first and foremost, it's important to recognise Werner's ability. He's a lethal goalscorer, having bagged 11 league goals so far this season, and his brilliant pace, energy and technique combine brilliantly to identify him as one of Europe's best young strikers.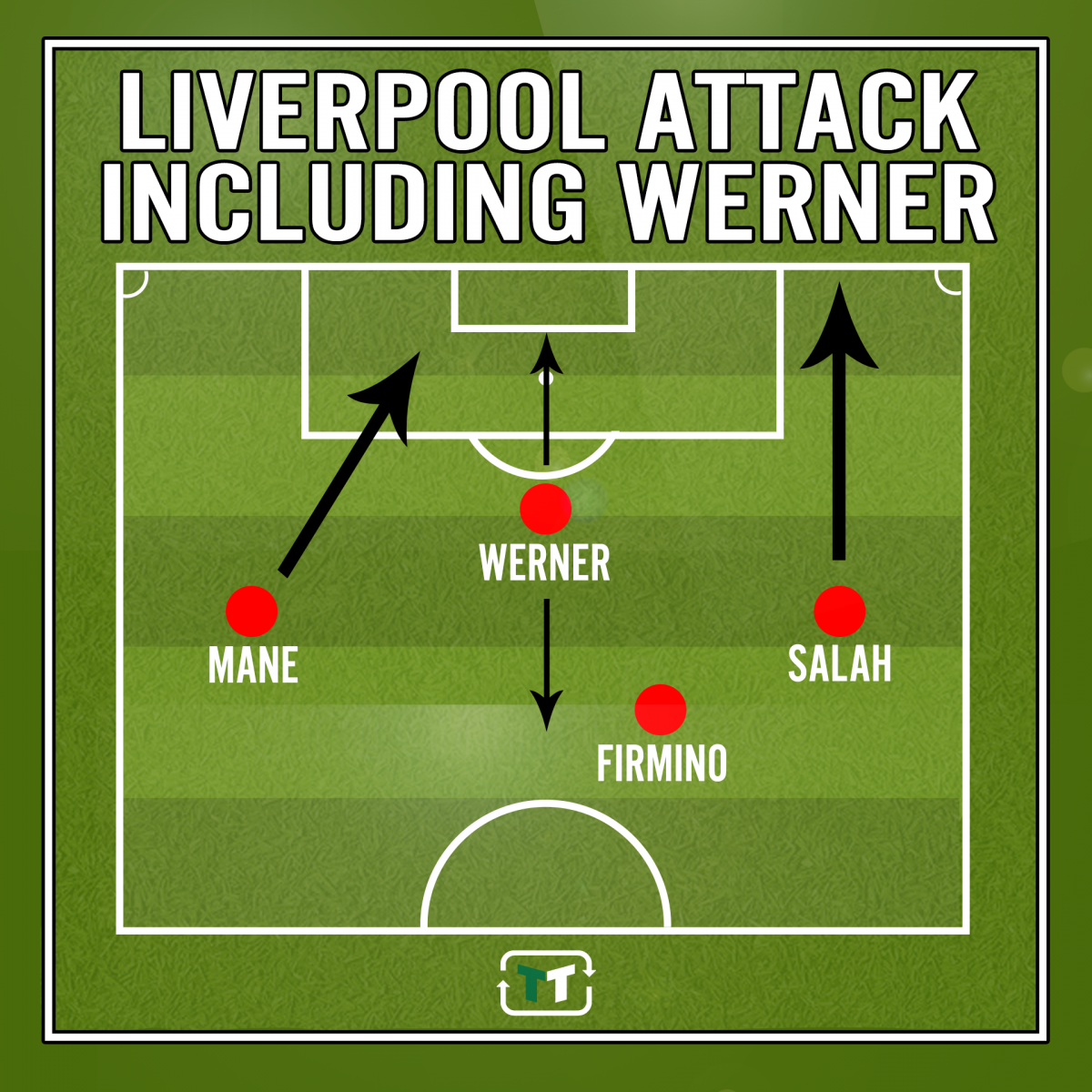 His arrival at Liverpool would, of course, give Jurgen Klopp another much-needed option in the attack, and that would be a huge help for the club. However, he could also help out with Liverpool's midfield issues – as he'd allow Roberto Firmino to drop back somewhat and play as more of a number 10. The Brazilian moved to Liverpool as an attacking midfielder, and at times he has shifted back to that role – but a lack of offensive depth means that he's had little choice but to remain as a forward.
He's fantastic there, of course, but with Werner in the team, Liverpool would have no need to utilise him as a striker as often – meaning that they could take advantage of his creative ability and improve the fluidity of the Liverpool squad.
Firmino has fantastic passing, brilliant technique and a real eye for a pass, and much of this is wasted his utilising him as the main forward. He's bagged a very impressive 7 league assists each season over the last two seasons, so just imagine how many more he'd get if the play was primarily ahead of him.
This wouldn't rule out Firmino's future as a striker, but it would simply give Klopp another option. The two could play in tandem, they could rotate amongst one another, but Firmino could also help improve Liverpool as a number 10. A move for Werner, then, ticks all of the boxes, and offer the Reds some much-needed versatility.
Thoughts?