Over the last few years, Liverpool have had varying degrees of success in the Premier League. Sometimes, they've fallen well short of expectations and struggled to finish in the top four, whilst other times they've made a charge on the Premier League title.
Perhaps their best season in recent memory, at least as far as the Premier League is concerned, came in the 2013/14 season under Brendan Rodgers. They came close to winning the title that year, and they may have done it were it not for a slip from Steven Gerrard against Chelsea and a few results going against them.
That year, the Reds had a number of players that made a sizeable impact, but up there with the best of them was Daniel Sturridge. In the years since, however, he's struggled. Injury and a lack of form have left him treading water at Anfield, but could that be changing this season? He's made a sizeable impact so far this season, and he looks to be past the worst of his injury problems.
Any title challenger needs players that are a cut above the rest. They may not necessarily be objectively better, but the moments of brilliance and class, no matter how regular they are, can be the difference between a dominant title charge and a limp over the finish line, and Liverpool certainly have a gamechanger in Daniel Sturridge. Last season, Liverpool impressed both in England and in the Champions League – but in the end, they fell short. Perhaps, then, with the Englishman firing on all cylinders – could he be the difference for Jurgen Klopp this season?
After all, what Liverpool have lacked at points this term is goals; and Sturridge has always been able to provide them. Whilst that famous 2013/14 season remains his peak, with 21 league goals, he's made a decent start already this term. If you consider his pre-season form, he's already bagged 12 goals this term, and that's a sizeable record for a player that is yet to start a single Premier League game. He's got two in the English top flight, and he bagged two against Chelsea in two games in both the Carabao Cup and the Premier League respectively. He's also known to be a forward that can pop up with much-needed goals, as he did against Chelsea last week. That's already one point that he's won the club this term; there's no telling how many more he could win as the season goes on.
He's proven that he's capable of making an impact both from the start and the bench, and so whilst Roberto Firmino is well established as Liverpool's first choice, Sturridge could be a worthy back0-up for the Brazilian. A lack of quality striking depth has held teams like Chelsea, Tottenham and, indeed, Liverpool back over the last few years, and in Sturridge, Jurgen Klopp arguably has one of the most lethal options in the English top flight.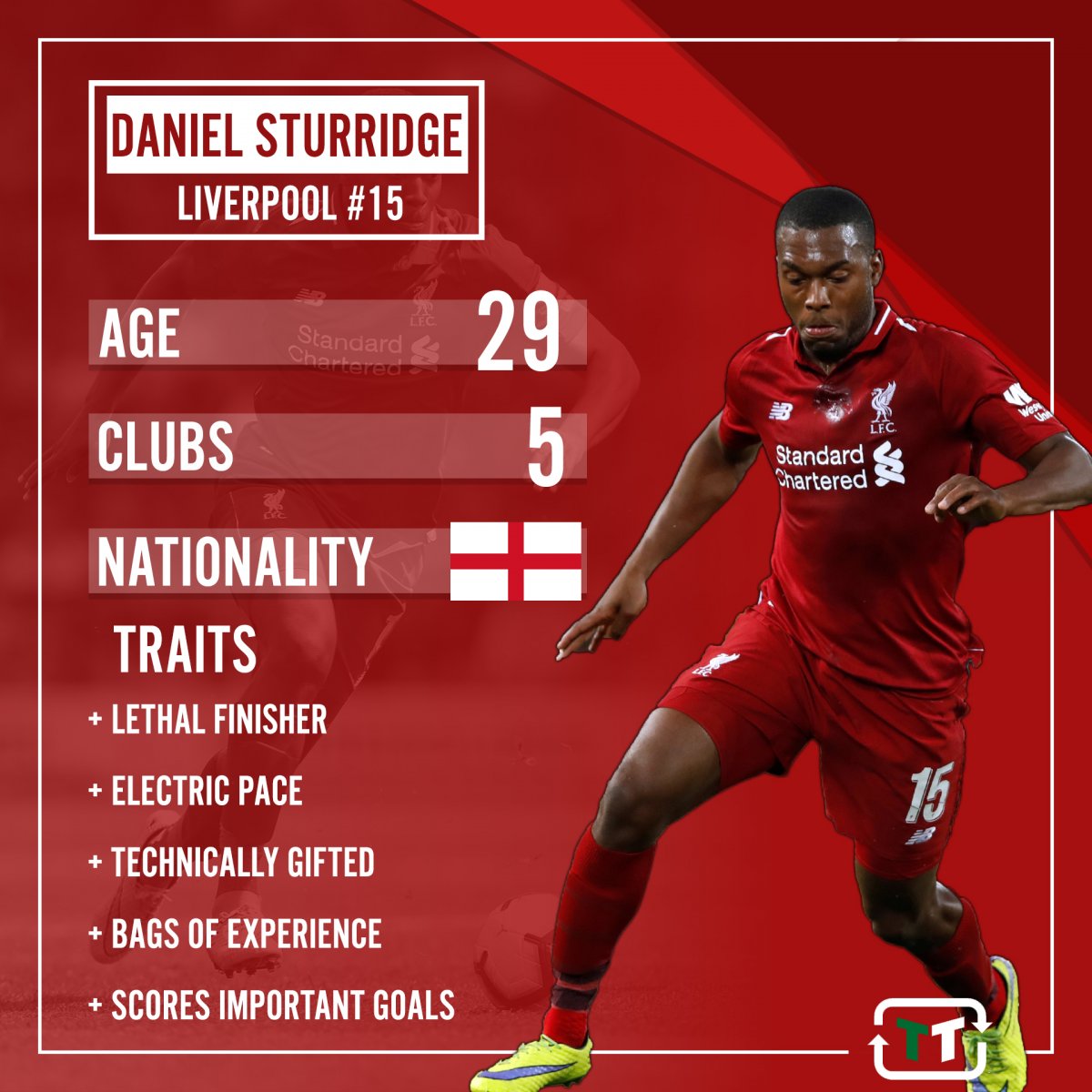 You also can't ignore what Sturridge brings on the pitch beyond simple goalscoring. Make no mistake, he's lethal at that, but between his brilliant technical ability, electric pace and experience, he's a player that can have a significant impact beyond just scoring goals for the club. The Reds are a young and experienced squad, and whilst Sturridge isn't old by any means – he's actually in his peak – he started young, and that's now paying off.
Versatility is also important. He's great ass a lone forward, but his time with Luis Suarez is the stuff of legend at Anfield, and so the prospect of him linking up with Roberto Firmino should also be an idea that resonates with fans. They could be a deadly duo, and with Mohamed Salaah not yet at the levels of last term, there is no telling how useful the pair could be.
Sturridge is, in the truest sense of the word, a secret weapon for Jurgen Klopp. Nobody knows how he's going to perform as the season progresses, but so far, everything has been going well for the Englishman. If he keeps that up, then, Klopp will surely recognise the impact that he can have at the start of the season, and as he's already proven, he can be the perfect player to come in off the bench and make a difference.
Liverpool fans – thoughts?
Let us know below!
Like what the TT have on offer? Sign up for more notifications!