Kristof Terreur has delivered some positive injury news for Man City fans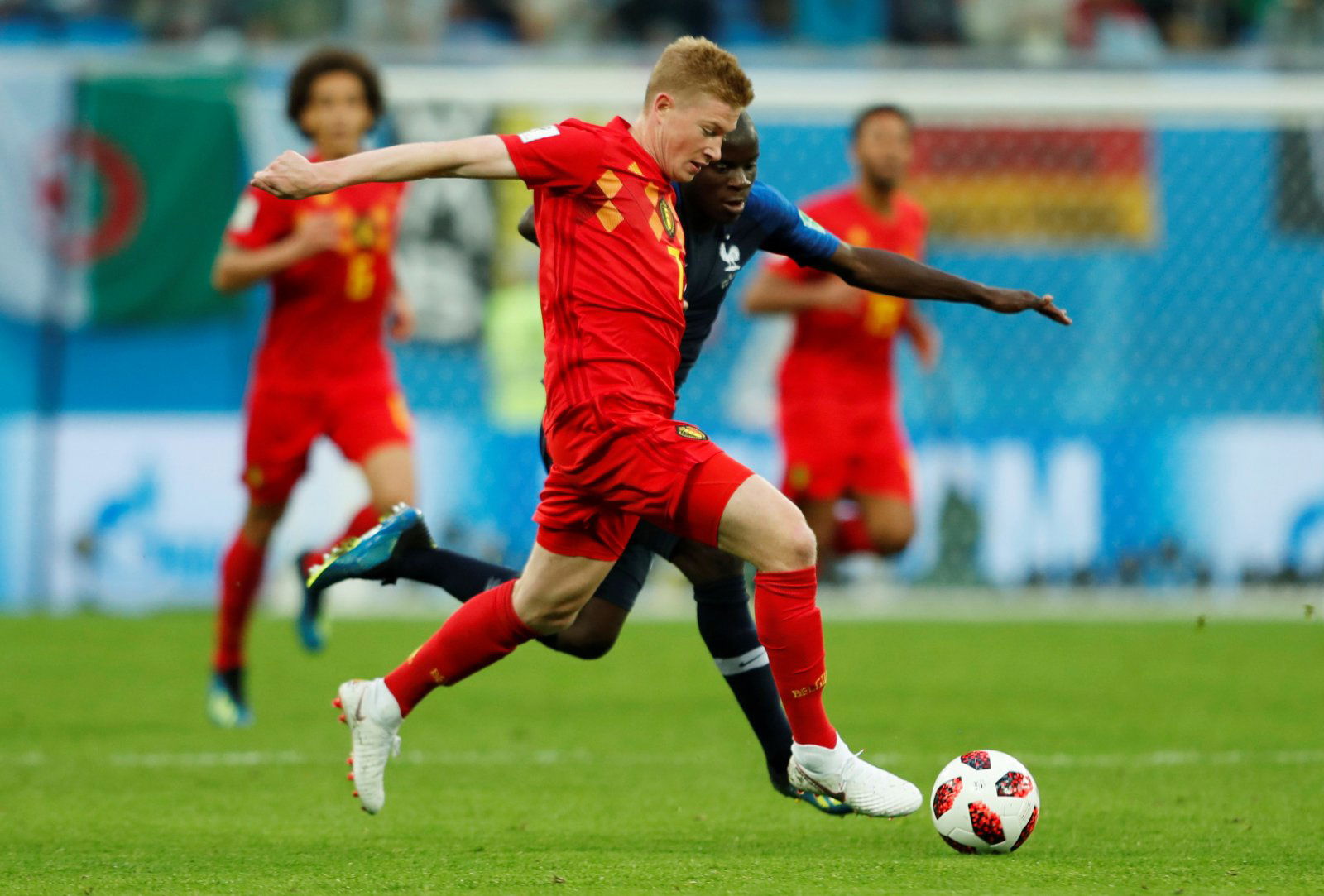 Manchester City's season has begun in typically ominous fashion with back-to-back victories over Chelsea and Arsenal already under their belt, but a recent injury scare for Kevin De Bruyne has given the supporters plenty of cause for concern. 
The baby faced Belgian has consistently been one of City's most creative attacking talents since he arrived at the club from Wolfsburg, and he is widely regarded as a pivotal cog in the Pep Guardiola machine.
Guardiola's decision to leave De Bruyne on the bench for the opening day visit to the Emirates Stadium suggested that he still needs time to settle back into his rhythm again after playing for Belgium at the World Cup, but he suffered a setback in his bid to return to full fitness earlier this week.
A training ground injury had initially raised concerns that he would be ruled out for approximately three months, as per The Guardian, but the Belgian journalist Kristof Terreur confirmed on Friday morning that De Bruyne does not require surgery and will be ruled out for approximately two months.
Kevin De Bruyne doesn't need surgery. The realistic scenario is that he'll be out around 2 months. He flew to Barcelona yesterday – consultation with dr. Cugat. #mcfc https://t.co/pHUAwHwWMR

— Kristof Terreur (@HLNinEngeland) August 17, 2018
In response to Terreur's tweet, the City supporters were quick to heap praise on Guardiola's trusted medical specialist Dr Cugat and express their delight at the latest update.
It appears that De Bruyne's injury is not as bad as first feared, but a two month absence will certainly still hurt City as they bid to emulate their dominance from the 2017/18 campaign.
Here's what the Man City fans have had to say in response to the injury update…
Explains why no surgery. Cugat masterclass. https://t.co/VTpD13kgOg

— Jash Vatsaraj (@jash_vatsaraj) August 17, 2018
Oh thank god

— . (@solidnations) August 17, 2018
Dr Cugat deserves to be a honorary member at City! Legend!

— Lee Mason (@mcfcsoldier) August 17, 2018
Imagine losing your best player for 2months and it's a still a Good news!

I was legit disturbed seeing 5-7months being mentioned around the media. *breathes out*

— Luigi Riva (@tunde_vorm) August 17, 2018
2 months not the end of the world ! @Richyt66

— Alex (@cxe135) August 17, 2018
Great news!!

— OZ (@fabamos_) August 17, 2018
Mr Cugat is GOD.

— Akram Khan (@AkramKh04862050) August 17, 2018
Fantastic news, get back on the pitch KDB

— GOGO ORININAEMI FONYAMA (@GFonyama) August 17, 2018