Last-ditch Chelsea move for Abdoulaye Doucoure would help to prevent another collapse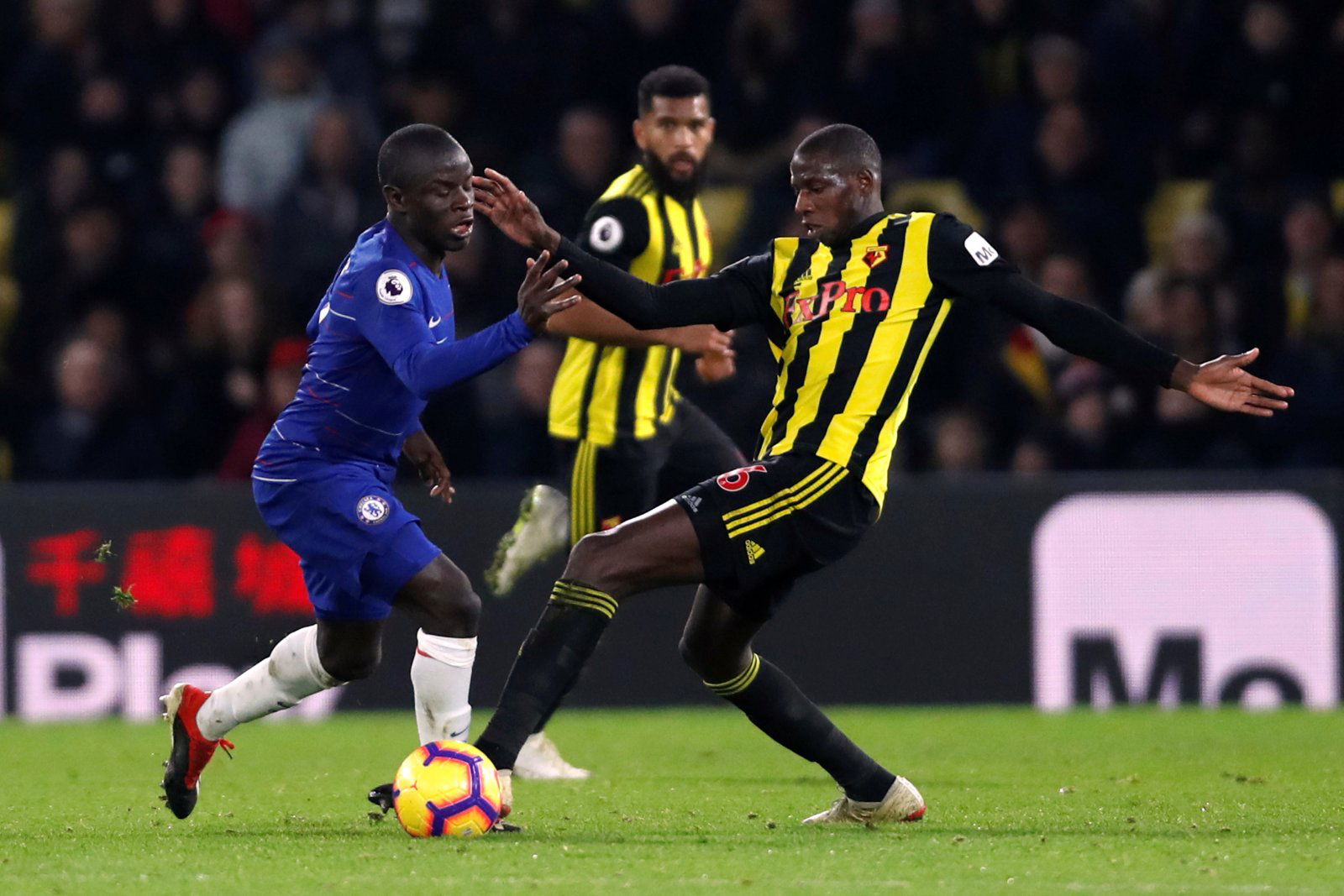 There's no way around it – Chelsea collapsed against Bournemouth. The Blues really struggled in the second half against the Cherries, and in the end, Eddie Howe's men were good value for their win.
It's the latest in a number of poor results for Chelsea, and it's one that the club won't want to suffer through again this season.
One area in which Chelsea struggled, again, was the midfield. Jorginho continues to struggle, whilst Mateo Kovacic hasn't been able to do much of anything so far this term. Not to mention, N'Golo Kante is being played out of position, and that can't be helping the cause.
Maurizio Sarri's issue is that he's got great players, but they just haven't been able to click, and so perhaps another midfielder could be a help. It's important, too, to note that Cesc Fabregas has also already left the club, and so it's clear that they're short on depth and quality.
That's something the club want to fix, according to the Mirror, with Chelsea potentially looking at making a move for Watford man Abdoulaye Doucoure. It's an audacious move, and though he's rated at £22.5 million by Transfer Markt, you'd imagine that Watford would want far beyond his market to sell him this last in the window. However, he could still be worth it.
Doucoure offers so much strength in the middle of the park, and he'd offer a lot of what Chelsea lack at present. First and foremost, he's able to make an impact going forward, with 3 goals and 5 assists so far this term, but that's only a part of his game.
He's also brilliant at breaking up play. Offering strength and agility in the middle of the park, he'd help to prevent Chelsea getting caught on the counter so often – especially with Maurizio Sarri unwilling to play N'Golo Kante further back in the midfield. He's got a little bit more in the way of technical ability than Kante, and so perhaps he'd be a better fit in place for Jorginho on occasion – allowing Kante to sit further back.
With a solid range of passing and dribbling, he's been one of the best breakout players in the Premier League over the last few years, and Chelsea would be lucky to have him – if they can get their hands on him.
Thoughts?