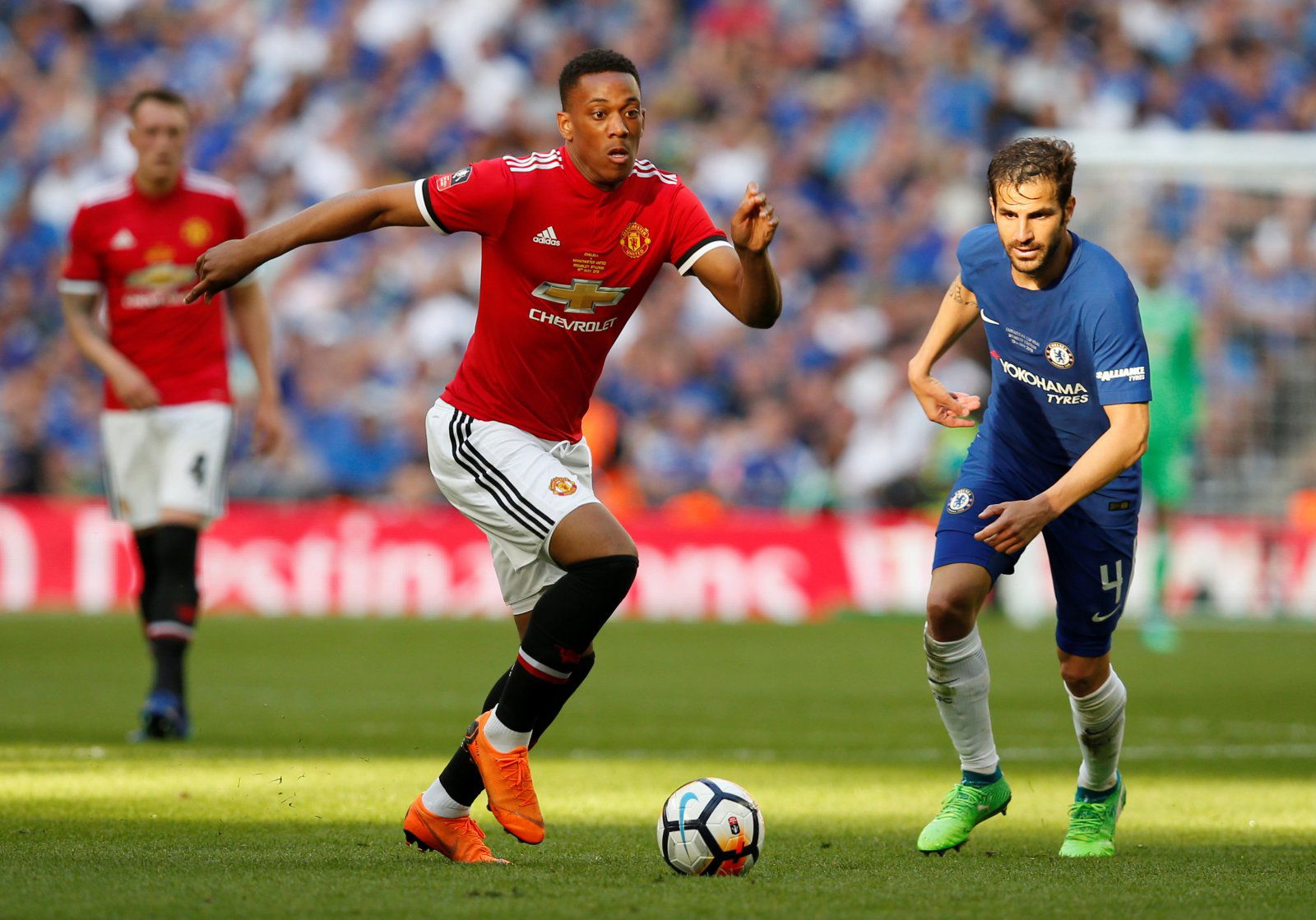 This summer has seen a lot of twists and turns in the transfer window. However, nothing has twisted or turned in Spurs' favour yet. The club has been chasing a number of targets and according to RMC, they could be about to get the good news they've been waiting as Manchester United are now apparently no longer opposed to selling Anthony Martial.
Manchester United are no longer opposed to selling #thfc target Anthony Martial but will demand a fee worth at least £60M. [RMC]

— Hotspur Related (@HotspurRelated) July 26, 2018
Martial has been a Tottenham target since back in his Monaco days. The classy French forward has the versatility to play on either flank or through the middle in attacking positions and his raw pace and flair make him a full-back's nightmare. Last season alone he scored 11 goals and registered nine assists in all competitions in his 45 appearances, despite the fact he only averaged around 50 minutes for every time he played.
If Martial was to make the move south from Manchester to London he'd be very well received by the fans. There's a strong belief that Jose Mourinho isn't as good at developing youth as Mauricio Pochettino is and if the Argentine gaffer had Martial to work with then you'd expect to be seeing the Lillywhites challenge for the title, given the strength, youth and unpredictability of the club's squad.
You can read the Spurs fans' Martial verdict here:
Pay it. Pay it all. Pay it all right now. RIGHT NOW

— George (@georgebann) July 26, 2018
— Pochitivity (@Pochitivity) July 26, 2018
Levy get your wallet out

— (@THFC_99) 26 July 2018
pay it and don't even think

— Esther (@esther_w13) July 26, 2018
If Everton are prepared to pay 50 million for richarlison then surely we can pay 60 million for martial

— Sammy Conway (@sammyhconway) July 26, 2018
Pay it and throw in nkoudou to sweeten the deal

— Nathan Stannard (@NathanStannard) 26 July 2018
Worth every penny, even up to 70 I would pay!

— Muzzy (@ahmed_muz) July 26, 2018
The fans would be over the moon if this transfer went through and Martial could be a fan favourite in North London.