Premier League
Latest Pulisic update has got plenty of Spurs fans excited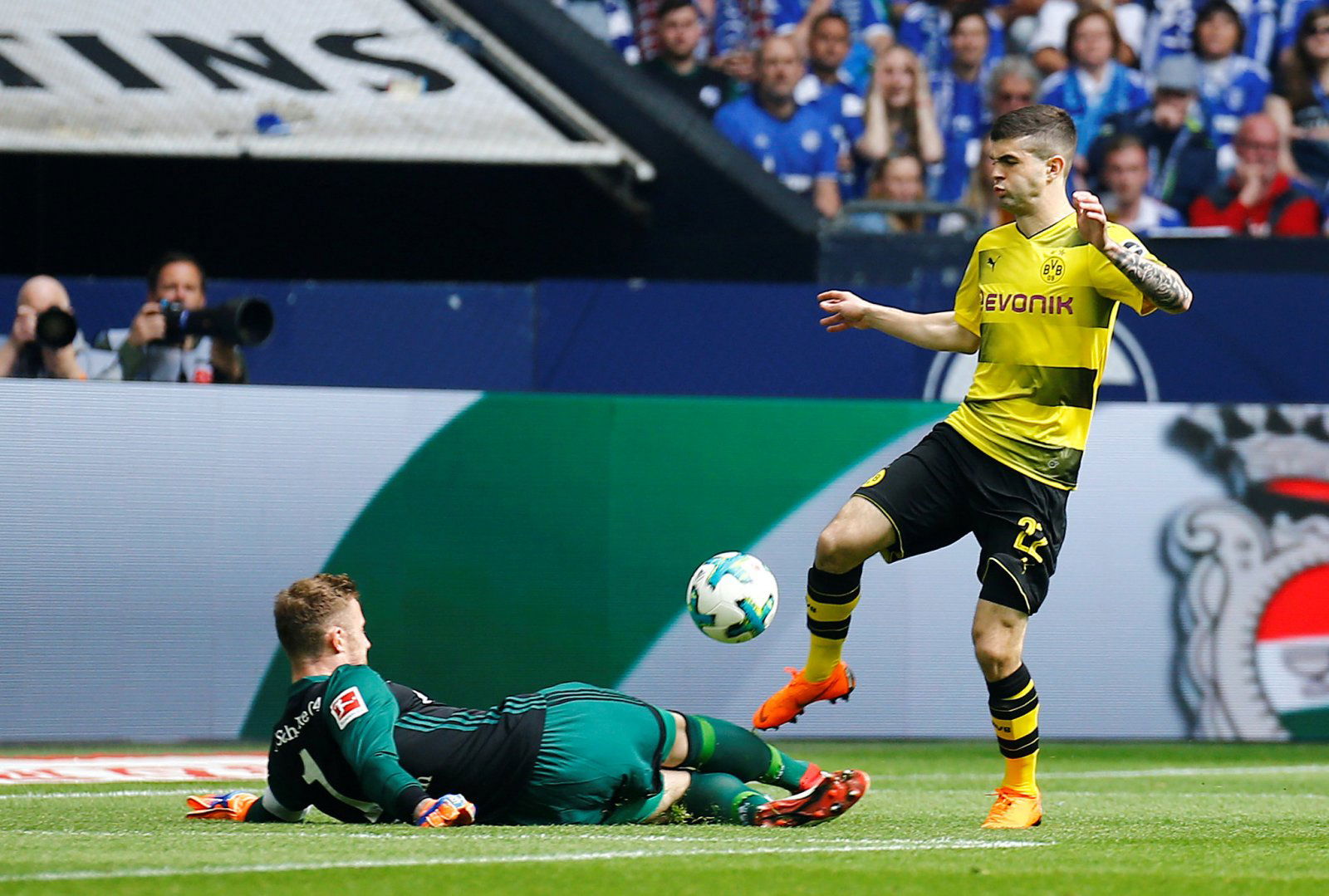 The summer transfer window is now entering it's final two weeks. Premier League clubs have just 13 days to complete any transfers and, as usual, Daniel Levy is cutting is fine. According to Kicker, via Ronan Murphy of GOAL.com on Twitter, Borussia Dortmund have claimed it will take a bid of at least 70 million euros to make them part with Christian Pulisic.
Borussia Dortmund are demanding #thfc and other interested clubs pay a €70M fee to sign attacker Christian Pulisic this summer. [Goal]

— Hotspur Related (@HotspurRelated) July 26, 2018
There will be an awful lot of clubs interested in Pulisic this summer, at the age of just 19 he's already one of Dortmund's best players and for his national team, some already believe him to be the best player in USMNT history, despite the fact that he doesn't turn 20 until Septemeber. In his teenage years, he's managed to rack up a tidy 21 appearances and nine goals for his country and it's just a matter of time until he makes a big move somewhere.
Tottenham hold an interest in Pulisic and it's no secret that Daniel Levy like a bargain. Whilst tis one may not seem like a bargain, most fans are tipping the 19-year-old to go on and do big things. Primarily, Pulisic is a right-winger, however, he has the versatility to play on both wings and in the ten position as well as sometimes playing up-front when he's needed to. If Spurs were to sign the livewire it would be a matter of time until they win some form of silverware as Pulisic would help take them to the top.
You can read the Lillywhites' Pulisic verdict here:
I think we should go all out to get martial or Pulisic imo. Stop dilly dallying around with transfers

— Jack H (@JMHTHFC99) 26 July 2018
With the US marketability it's worth it.

— Scott Miller (@sbmiller5) 26 July 2018
Do it do it do it

— Melvin Dillon (@melvindillon) 26 July 2018
Starting a Go Fund Me page right now

— LeJames Brown (@Rev215) July 26, 2018
Pay them he will be worth €100 in a year maybe more

— Az (@az1974) July 26, 2018
in the current market thats a bargain

— nick sutton (@tremgirth) July 26, 2018
Just from these tweets, you can see that the fans are desperate to get Pulisic brought in.