Chelsea
Latest Zaha scoop hasn't filled Tottenham fans with confidence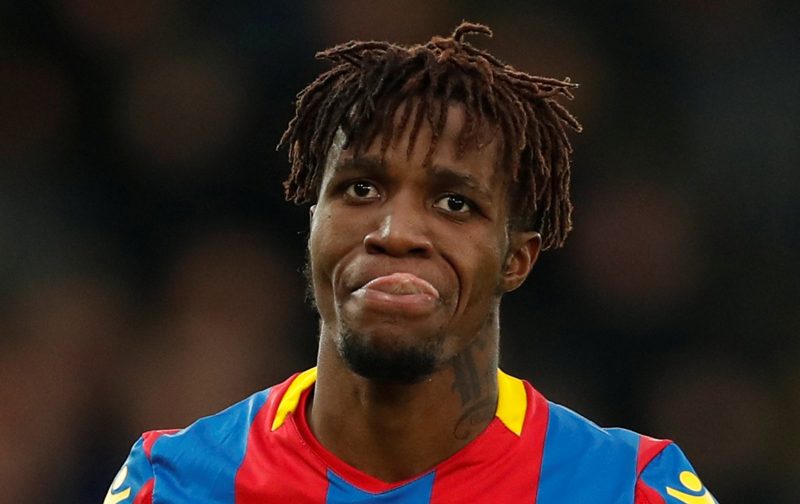 The last couple of days have led a lot of Spurs fans to believe that they're extremely close to signing Crystal Palace's star man, Wilfried Zaha. A story in The Sun claims that The Lillywhites are keen to make a club record £45 million bid for the Ivorian, although the Eagles are in a strong position after declining a £30 million plus Danny Drinkwater bid from Chelsea.
#thfc are determined to sign Wilfried Zaha and are willing to make a club record £45M bid plus offer a significant sell-on clause. [The Sun]

— Hotspur Related (@HotspurRelated) July 31, 2018
The prospect of competing with Chelsea for a signing is never a nice one for Tottenham, however, after they pipped The Blues to the signing of Fernando Llorente last summer and achieved Champions League football whilst Maurizio Sarri's side only have Europa League football. The balance could be swinging in Spurs' favour in terms of the strongest London club and if they can sign Zaha then that would go a long way for the fans.
Unfortunately, a lot of Tottenham fans are struggling to believe this scoop from The Sun and are realising that all they have to believe that Zaha will be joining is this report and the fact that his Ivory Coast teammate and Tottenham defender, Serge Aurier has been posting some cryptic messages on Instagram that could point towards the 25-year-old African megastar joining the club.
You can read the Spurs fans' verdict on Zaha here:
That's like me going to the chippy and offering 70p plus adds such as extra packets of ketchup donated every few weeks

— LP (@Verttonghen) 31 July 2018
The only links we have had with Zaha is cryptic Instagram messages and the Sun… the state of our club

— Hugo (@DeadlyVDV) July 31, 2018
"The Sun" pic.twitter.com/UoXhFqL42q

— Freddie (@Freddie_LR) 31 July 2018
offer them NFL season tickets too

— 90 mins Scout (@myfootballtrial) July 31, 2018
£45m…

— Ryan (@RyanUK) 1 August 2018
I don't rate Zaha for that price! What has he done??? Massive gamble if this is true….

— Jack Handy (@kaosad2012) August 1, 2018
For a man that doesn't even score… 22 goals in 143 appearances… #Madness

— Stuart Boyd (@Stubointhebronx) July 31, 2018
That's him going to Chelsea then…

— esp (@lammy1969) August 1, 2018
The fans are all a bit sceptical of the Zaha swoop, especially seeing as they have little hard evidence to go on.