Leeds fans on Twitter taking positives from Villa chaos as playoffs approach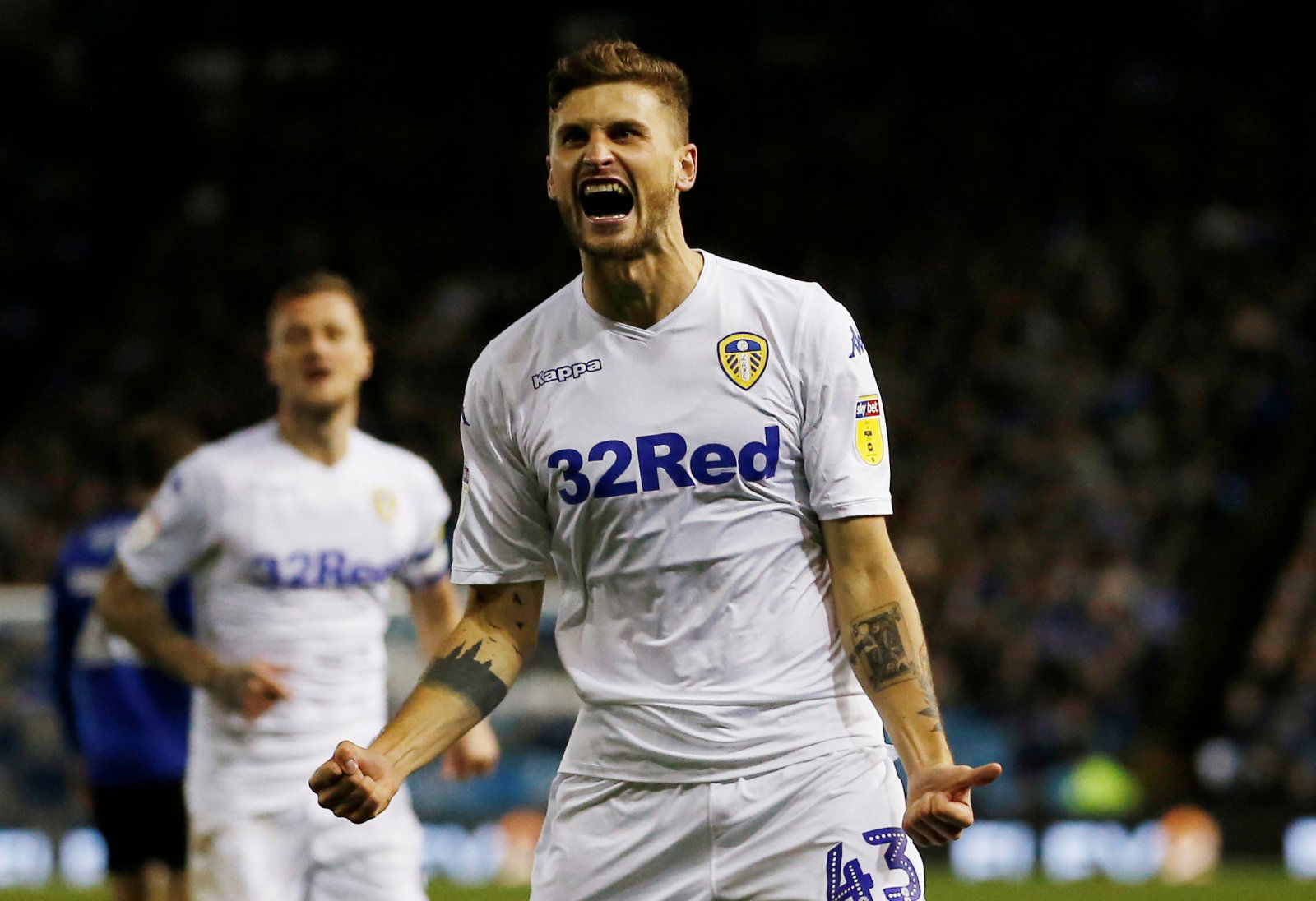 Leeds fans will still be trying to work their way through the chaos of their home clash with Aston Villa on Sunday, and there will almost certainly be some intervention from the FA on that game. Whilst that hangs over them, though, the fans are keen to follow Mateusz Klich's thought process and use the Villa carnage as a positive.
Was Aston Villa the right game at the right time for Leeds United, a fiery afternoon which stirred the squad back into life? Klich thinks so:https://t.co/0UtY2BCsst

— Phil Hay (@PhilHayYEP) April 30, 2019
Leeds fans will be picking themselves up and dusting themselves off after their hopes of automatic promotion were dashed. Unfortunately, it will have to be the playoffs if they want to go up this season, and they needed a fiery clash like that against Aston Villa to gee them up and get them ready for what the playoffs will entail, especially considering they could meet Villa at Wembley.
The Whites have got one of the best squads in the Championship and almost certainly the best manager, so as things started to look a little bit stale at Elland Road, the way that Sunday went will have given them a massive kick and at such a great time. Four games now stand between themselves and the Premier League, and one of those is a dead-rubber against already-relegated Ipswich, so the Elland Road faithful are in with a shout and have got the perfect boost through the Villa debacle.
You can read the Whites' verdict on whether the Villa tie gives them added motivation here:
Feeling more confident about the plays offs after that

— Louisa Wade (@LouisaWade_) 30 April 2019
We needed that to bring everyone back together. I, amongst many other fans I'm sure, struggled to get excited before the game but by the time the final whistle came the was well and truly stoked again! The team look United again and the fans seemed united again

— Dom (@Dom_Fletch89) 30 April 2019
Yes.. We are under their skins now as we where Derbys! Works in our favour.

— Lee Thompson (@lufcThommo) April 30, 2019
Reignited, The World v Leeds United #lufc

— Andy Leatham (@leedswhiterose) April 30, 2019
Yes, i thought it was gunna be a subdued fixture with playoffs confirmed, anything but, fire back in the belly! LEEDS LEEDS LEEDS!!

— Michael Connolly (@uk_connolly) April 30, 2019
Thought second half was far better than it has been, just need to find out scoring boots

— Tony Walker (@tonywalks_1965) April 30, 2019
Perfect. Feeling a lot more confident than I was before it.

— Ciaran (@Ciaran22933297) April 30, 2019
Let's hope so. It is high time this squad stopped the talk and did the walk.

— Paul Hirst (@PaulHir64872856) April 30, 2019
If it does end up being Leeds v villa in the final it's going to need a strong referee

— martin scholey (@martinscholey) April 30, 2019
The Whites absolutely love the idea of getting Villa in the playoff final and will be desperate to use Sunday's clash as motivation to successfully navigate their way into the Premier League.