Leeds United: Agbonlahor launches another scathing attack on Bielsa's 'naive' Leeds side
Speaking recently to talkSPORT, former Aston Villa forward Gabby Agbonlahor launched yet another attack on Marcelo Bielsa and Leeds United's style of play.
Agbonlahor, who scored 86 goals over 391 appearances for Villa, has previously stated his belief that Leeds are a 'myth' and has also claimed that Bielsa needs to 'change'. Now, in his latest dig at the club, he has referred to the Argentine coach's tactics as 'naive'.
Speaking on the Sports Bar Weekender (via talkSPORT), he said: "I do enjoy watching Leeds and the attacking football they play, but it is a bit naive. Look at Aston Villa against [Manchester] United, playing attacking football but with the right balance of defensive responsibilities.
"This isn't six-a-side when you go out and your centre-halves are going into midfield and doing one-twos like Leeds were doing [against Tottenham]. You're playing against top teams with world-class forward players in their team. You don't do it.
"Just change your tactics, especially when you've got so many centre-halves out as well. You're playing a central midfielder and a right-back at centre-half. When you play against the top teams, be a bit more cautious.
"That's all my opinion is, just mix it up a bit. It's not a hard switch to do, most teams do it; [Manchester] City, Liverpool, Chelsea, Everton, Leicester [City], they'll change their tactics to who they're playing against, there's no harm in it."
Do you think Bielsa needs to be more pragmatic in his tactics?
Yes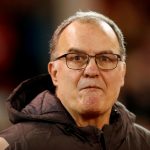 No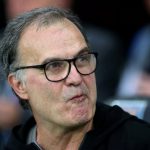 Transfer Tavern Take
Considering the fact that Leeds are just three points behind Aston Villa – whom Agbonlahor calls for Leeds to replicate in the way the club changes up their playing style depending on their opposition – in the Premier League table, perhaps the argument could be made that there is not a great deal of difference between the two sides, regardless of their differing approaches in their fixtures.
Furthermore, the fact that this is Leeds' first season in the Premier League for 16 years, in addition to the fact that Bielsa's side currently have more points than Fulham and West Bromwich Albion – the two sides they were promoted with – combined, it would appear that the way the manager sets his team out up matches is working incredibly well, especially for a side new to the top flight.
In other Leeds news, the club have attempted to hijack a deal for a young defender, find out more here!