Leicester City: Fans love Jonny Evans thumping challenge on Harry Kane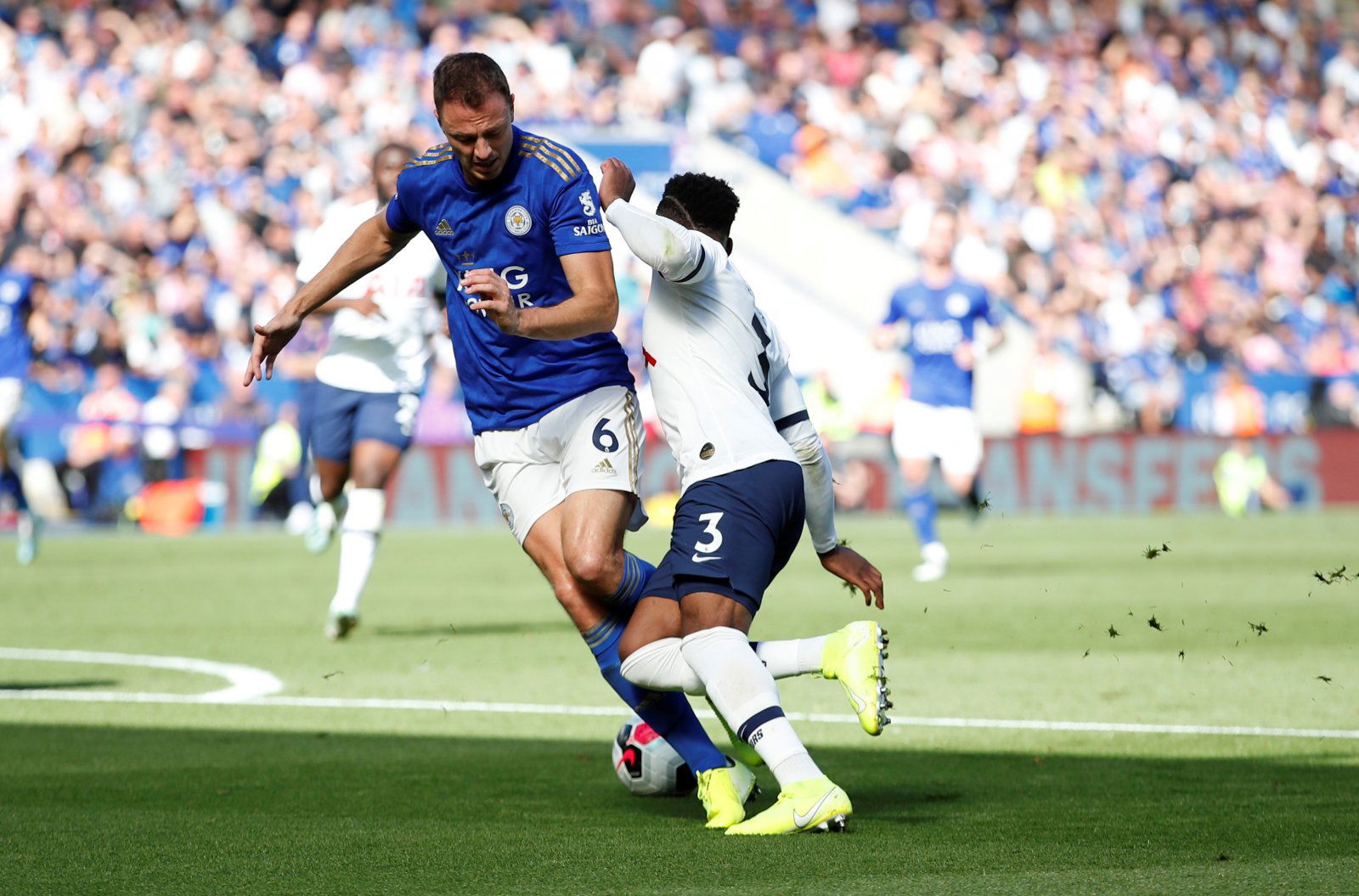 Leicester City fans have shown their love for defender Jonny Evans after the club released a video of him putting a thumping tackle on Harry Kane.
In the video, Harry Kane is latching onto a through ball on the periphery of the Leicester half when Jonny Evans comes rushing over to cover and puts in a huge tackle on the England captain which sends the ball flying into touch. You can hear an enormous roar from the Leicester fans as he puts in the challenge and the camera cuts to an enthused fan who screams 'go on, Jonny'.
The tackle didn't stop Kane having an impact on the match, as a superb finish from the Spurs forward put his side ahead. However, it was Leicester who had the last laugh as goals from Ricardo Pereira and James Maddison gave the Foxes all three points at the King Power.
Unsurprisingly, Leicester fans absolutely loved to see such emphatic defending from their centre-half, and the replies on Twitter show exactly that.
Here are the responses below…
"Go on Jonnyyy!"

— Foxes of Leicester (@FoxesofLCFC) September 23, 2019
The whole stand was up in his feet when Jonny did this. Absolute unit

— Carl Liquorish (@BaldyEchoes) September 23, 2019
Go on jonny

— edwardo badger (@EdwardoBadger) September 23, 2019
@stubrooks83 could watch this tackle all day

— Tom Brooks (@tombrooks88) September 23, 2019
Just as good as goal. Live for this.

— Zab (@zabone) September 23, 2019
Should have been our throw too !!!

— Pillsy (@pilsymarch) September 23, 2019
Love the tackle. Love the passion from the fan. Love my City. C'mon Leicester!

— mark preston (@freddypreston) September 23, 2019