Leicester City: Fans react to James Maddison's audacious penalty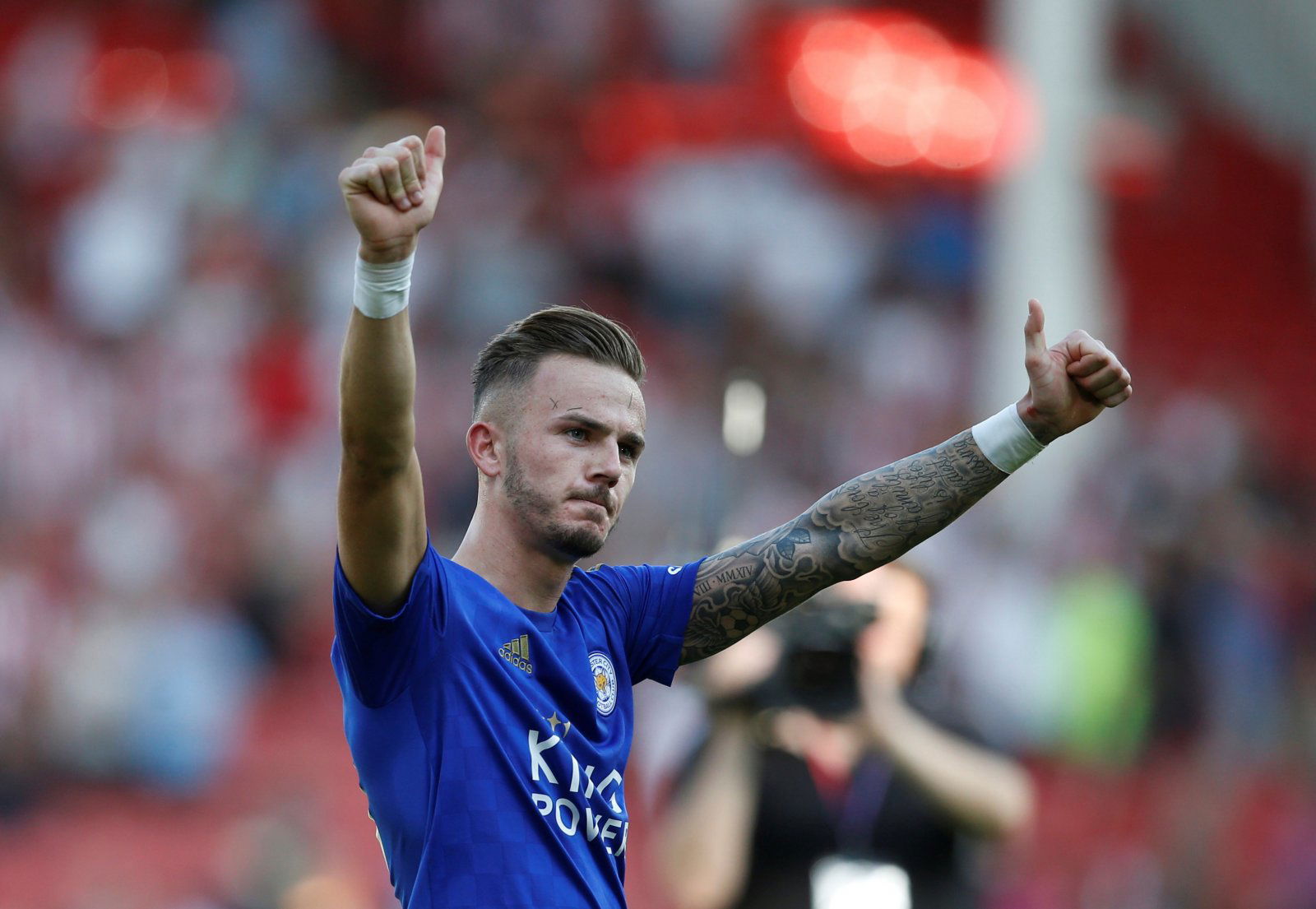 Many Leicester City fans have given their responses after watching their star midfielder James Maddison score in their penalty shootout last night.
Maddison pulled off an audacious Panenka penalty as Leicester edged through to the Carabao Cup Third Round after beating Newcastle on penalties after a 1-1 draw at St. James' Park.
No one:

Absolutely no one:

Madders: pic.twitter.com/w00qEm4le2

— Leicester City (@LCFC) August 29, 2019
Leicester City's Twitter account released a video of the penalty kick at 1am UK time to much of the amusement of the Leicester fanbase.
Maddison capped off a fantastic evening for himself with the penalty after scoring Leicester's only goal of the evening in the 34th minute. The 22-year-old scored a rather fortunate free-kick as his attempt hit a man in the wall and deflected beyond Karl Darlow in the Newcastle net.
Yoshinori Muto later equalised for Newcastle after half-time, tapping in from close range.
The game then fizzled out and went to penalties. It was probably a fair reflection considering the game lacked chances for either side, with there being just three shots on target in the entire match.
Many Leicester fans gave a mixed response to Maddison's penalty. Some were complimenting the player, calling it "quality", but there were also a few doubters who called him "arrogant". A lot of the responses were also aimed at the Twitter administrator, with people being surprised to see him working away into the early hours of the morning.
Here are some of the best responses below…
— The Windeh Citeh Fox (@AmericanFoxLCFC) August 29, 2019
Admin wanting more pay

— Dylan C (@1heanacho) August 29, 2019
ADMIN RIGHT NOW ^ pic.twitter.com/r9qymJy5tV

— RYAN0788 (@FreemanRyan0788) August 29, 2019
@mightygibb09 quality

— chloeelliottx (@xchloeelliott) August 29, 2019
Tad arrogant .wud of been ripped to pieces if he had missed

— Steve Hilton (@steventhilton63) August 29, 2019
Go to sleep

— Lennon Veasey (@Foxyproxy1313) August 29, 2019
Admin working overtime

— Andrew M (@Andrew1TM) August 29, 2019