Leicester City: Loads of fans worship Jamie Vardy after scoring in eight straight games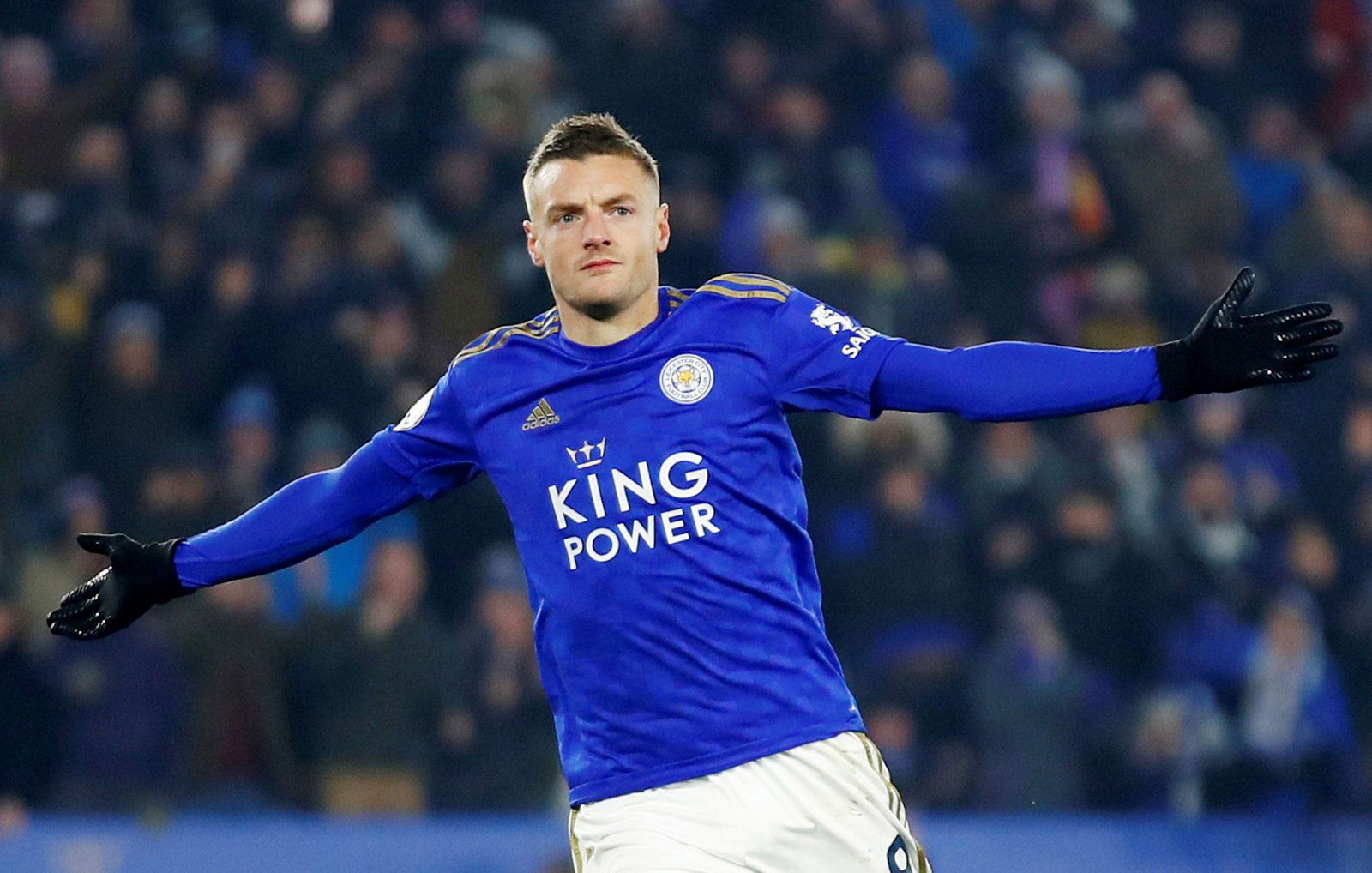 Leicester's Jamie Vardy took just 20 minutes to take his side 1-0 up in their game against Aston Villa on Sunday, and that's now the eighth Premier League game in a row where he's managed to find the net. Fans thought he was a god after the title-winning season, but he's refreshed that status by returning to his electric goalscoring form.
Will Jamie Vardy break his own goalscoring record?
Bank on it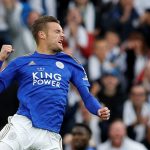 He'll fall short
Last month Brendan Rodgers warned that the 32-year-old's best form is yet to come, and he wasn't wrong. He's now fired the Foxes six points clear of champions Manchester City and appears to be the only man capable of stopping Liverpool from clinching their first Premier League title. They now sit eight points behind the Reds after 16 games played.
Leicester's official Twitter account posted the news of Vardy's goal and fans were predictably full of admiration for their living legend. The club captioned their goal graphic with "IT'S THAT MAN AGAINNNNNN!!!! 1-0 to City!!!!" and the supporters replied with just as much enthusiasm. There were even calls for him to have a statue.
IT'S THAT MAN AGAINNNNNN!!!! 1-0 to City!!!! pic.twitter.com/LmFkB9TC1L

— Leicester City (@LCFC) December 8, 2019
You can see some of their reactions to the tweet below:
What a guy ,best striker in the the league 🦊💙😍

— danny kett (@danny_kett) December 8, 2019
statue is coming soon

— Seyithan (@mdmstrive) December 8, 2019
just build a statue for him already

— tereus🇭🇰 (@ottonimateus) December 8, 2019
Hardly seen an injury upon him. Man of steel definitely!

— FromCoriander (@FromCoriander) December 8, 2019
Only three different players have scored in 8+ consecutive Premier League games:

🏴󠁧󠁢󠁥󠁮󠁧󠁿 Jamie Vardy (11)
🇳🇱 Ruud van Nistelrooy (10)
🇳🇱 Ruud van Nistelrooy (8)
🏴󠁧󠁢󠁥󠁮󠁧󠁿 Daniel Sturridge (8)
🏴󠁧󠁢󠁥󠁮󠁧󠁿 Jamie Vardy (8)

Only Vardy and Ruud have done it twice. pic.twitter.com/wuITbDu00D

— мυѕѕa (@mozyinho) December 8, 2019
Brutal killer

— Sahnbeyy (@sahnbeyyy) December 8, 2019
Yeeeesss💙💙💙

— Santigol_10 (@10_santigol) December 8, 2019
Leicester fans, how do you feel Brendan Rodgers can improve your team?