Leicester City: Fans react to Ricardo Pereira's post-Watford message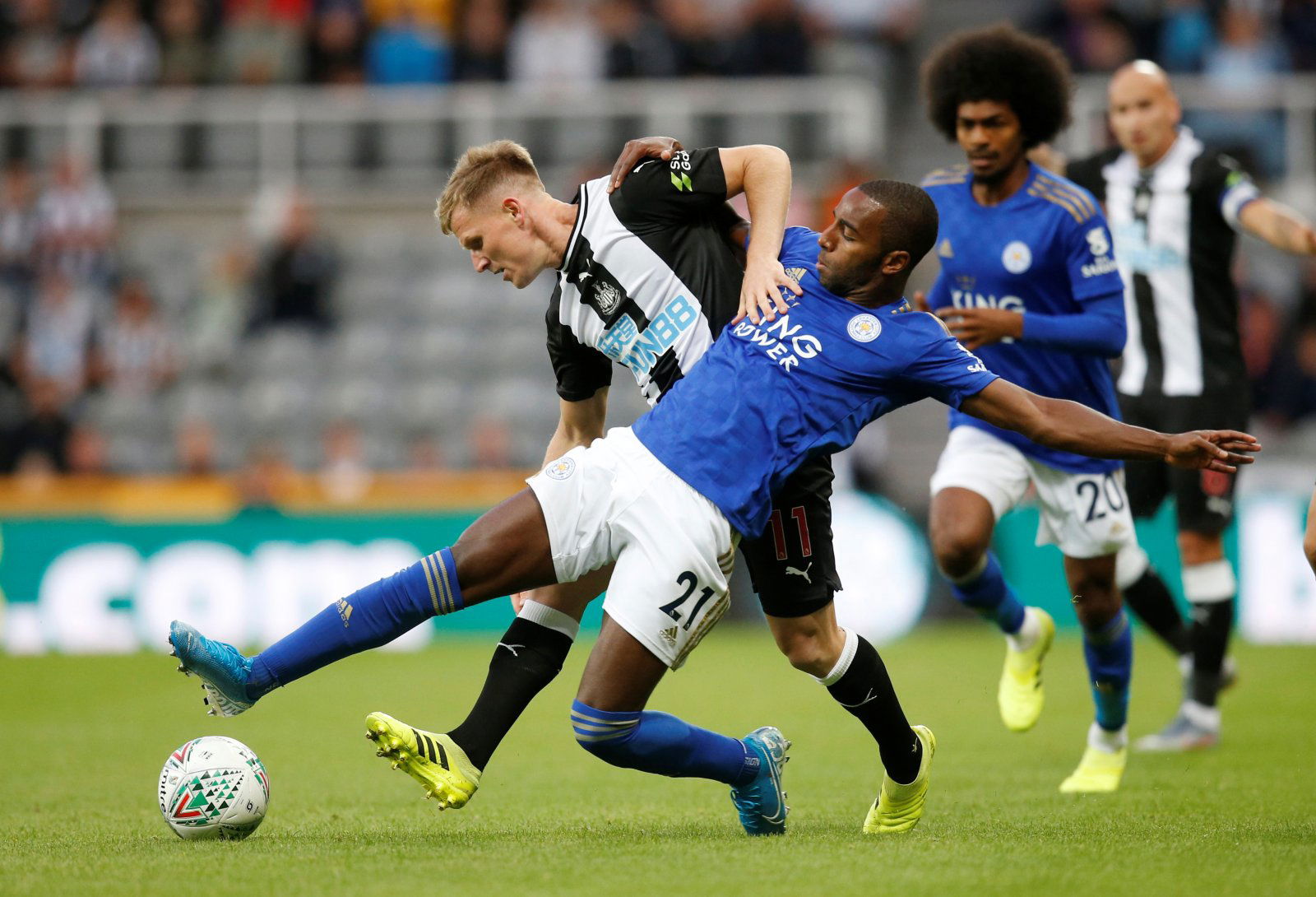 Loads of Leicester City fans have been heaping praise on Ricardo Pereira, after the Portugal international produced yet another sensational display on Wednesday night.
Watch Premier League Football Live and Free on Amazon Prime
You'd be hard pushed to find a player in better form than Pereira at the moment – the Leicester star has registered a Whoscored rating above 8 out of 10 in four of his last seven Foxes games, mustering up an 8.43 rating against Watford.
The 26 year-old completed 86% of his passes, registered five dribbles, one key pass, three tackles and two interceptions, per Whoscored.
The former Porto man arrived at the King Power stadium in the summer of 2018, and it's not hard to see why he's become such a popular figure at the club, as fans swooned over his post-match message on Twitter.
Pereira revealed his excitement with the club's winning run shortly after the Foxes brushed the Hornets aside on Wednesday.
https://twitter.com/ricbpereira/status/1202347940800544768
Fans have reacted with pure delight, with one even saying he's one of the best players the club has ever seen.
Take a look at some of the best responses down below…
Well played again. My MOTM. What a last ditched tackle that stopped an almost certain goal! Top man! Keep inspiring 💙🦊

— SimplySimon (@SimplySimon808) December 4, 2019
In my personal opinion, I think you're one of the best footballers we've ever had at LCFC 👍

— Tim – new (@timsutnew) December 5, 2019
What a team player you are Ricardo.
Another 'band of brothers' in the making with this LCFC team#KeepBelieving⚽️💙🦊🏅

— Lesley K Sleath (@LesleyKSleath) December 5, 2019
please can you never leave us the best right back in the history of our beloved club 🤯👏👏

— fine save from schmeichel 🧤 (@saadnam1) December 4, 2019
Amazing performance as always Ricky 💙🦊

— Pash 🦊 (@PashLCFC) December 4, 2019
greatest in the prem mate, fantastic tonight bud x

— soyuncu (@saucysoyuncu4) December 4, 2019
Incredible again mate!

— Wig (@WigLCFC2) December 4, 2019
Unreal today💙

— . (@LCFC70) December 4, 2019