Leicester: Rodgers there is nothing that is going to tempt the club over Maguire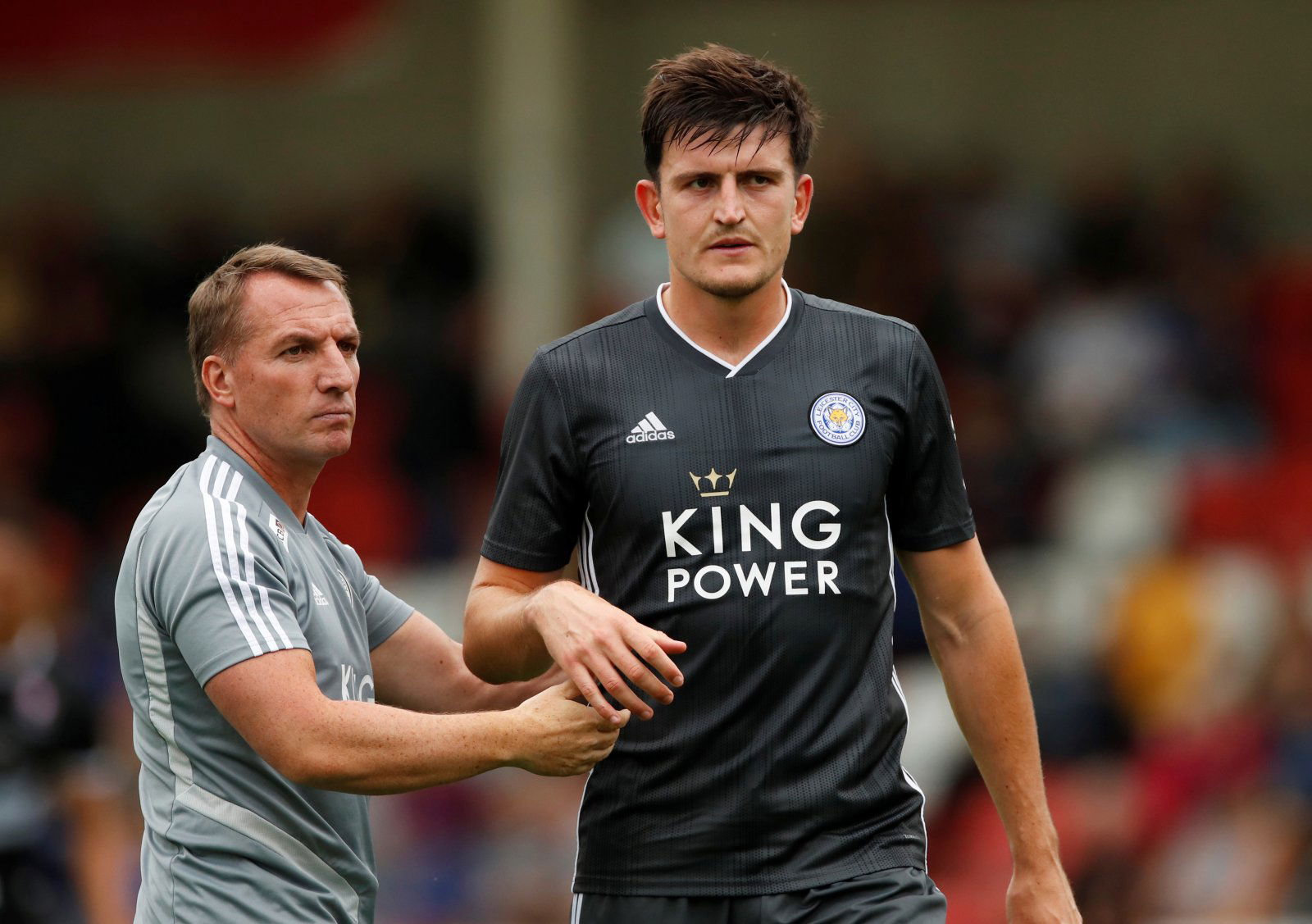 Brendan Rodgers has reassured Leicester fans that the club will not be tempted by any Manchester United offer for Harry Maguire which doesn't match the valuation set by the club.
The manager told Sky Sports News that the club has no desire to sell Maguire and that the player is fully concentrated on the club.
As of last Friday, The Independent stated that Ole Gunnar Solskjaer's side are currently £10m short in their pursuit for the defender and will need to up the offer if they want their man.
Leicester have already turned down offers of around £70m, as per the previous report, but will want more than £75m – the current record for a defender if he is to be sold.
Brendan Rodgers said to Sky Sports News: "We're very relaxed. The clubs that have spoken to Leicester have not met any valuation that the club has put on him, so at this moment in time he's very much a Leicester player, and you can see where his concentration is, and it's very much here.
"It's all 'what if?' At this moment in time there's nothing there that is going to tempt the club at all. The club don't need to sell, the club don't want to sell.
"Harry is working with a group of fantastic players and is at a great club, and like I say times have changed in football, where at times with other clubs you would have had to sell a player, but it's not the case.
"He's a player that is training, working. What I would say is he's been the ultimate professional. It's actually been a joy to work with him, because I've been in this situation with a number of players, but his concentration is fully on Leicester.
"You see by his performance, and in training every day he's been absolutely first class."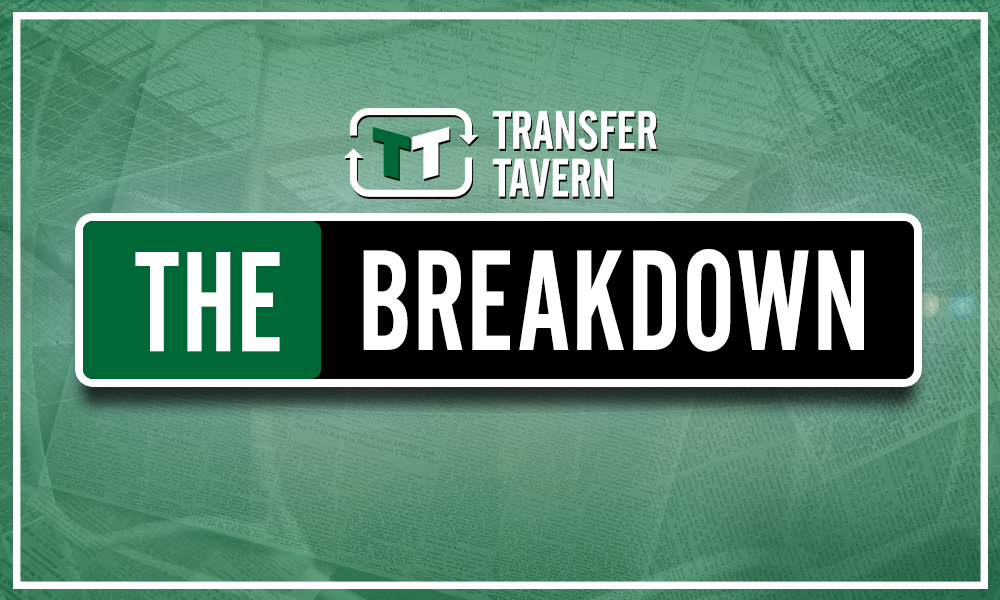 Leicester will have a problem replacing the centre-back if he does go, if his stats are anything to go by; he outshone his centre-half partner – Jonny Evans – in pretty much all departments.
Defensively, they both average one tackle per game, and Evans averages more interceptions with 1.4 compared to 1.2 and more clearances with 6.1 to 4.9. Maguire makes fewer fouls, averaging 0.6 fouls per game compared to 0.9, and makes more blocks per game with 0.6 compared to 0.4, according to WhoScored.
Maguire has scored three times this season to Evans' one and averages twice as many shots per game, with Maguire averaging one and Evans 0.5 – highlighting his threat from corners while Maguire averages 0.4 key passes compared to Evans' 0.2.
He also makes a really impressive 0.5 dribbles per game, which shows his tremendous ability to travel with the ball from centre back to start attacks, something highlighted by the Premier League's official website in 2017.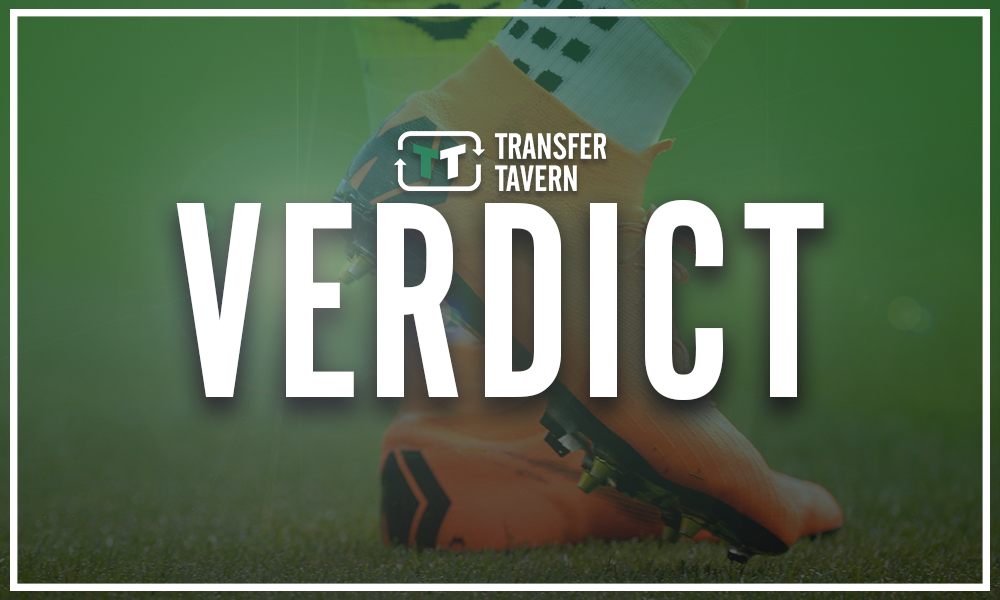 Holding United off will allow the club to get as much money as possible but also runs a risk of the club selling him too late in the window for him to be replaced despite previous links in the Sun with a big-money move for Brighton's Lewis Dunk.
Going off his aforementioned statistics, it's hard to suggest his potential exit wouldn't be a blow but the kind of money being talked about would set a new precedent in world football, so it'd have to be seen as good business. Still, it's important they line up a replacement while haggling with the Red Devils.
Will Maguire stay at the King Power Stadium? Join the discussion by commenting below…