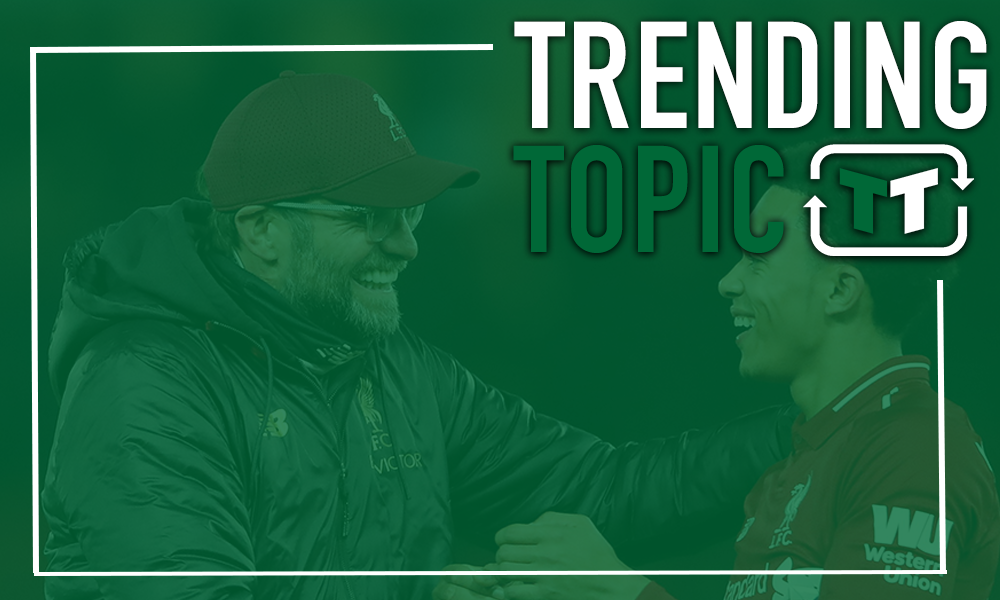 A lot of criticism can be fired the way of Liverpool based on their actions in past years. Namely, their attitude to the playing squad – specifically the arrival of a number of very questionable players – rightfully drew the ire of the Liverpool faithful, and with that considered, their lack of success in recent years wasn't a huge surprise. 
However, it's fair to say that the Liverpool of 2018 are in a very different position to the team that struggled through the early 2010s. They're impressing on the field, led by many of their brilliant recent signings, and under Jurgen Klopp, the future is very bright.
That said, the change in their transfer policy isn't the most remarkable of Liverpool's recent achievements.
Indeed, that award's got to go to Liverpool's focus on young players. Under Jurgen Klopp, they've been able to bring through some remarkable young talents, and many more are on the horizon.
This is, of course, in stark contrast to many of their rivals. Between the likes of Man City and Chelsea, you can count the number of academy graduates earning a regular starting berth on one hand, whilst Liverpool have been able to enjoy the fruits of their labour all season long.
Trent Alexander-Arnold is, of course, the most obvious example. The Englishman has been a regular for the Reds all season, and he's now forced established defender Nathaniel Clyne out on loan – such is the quality that he shows. Despite being just 20-years-old, he's already one of the best right-backs in the Premier League.
Contrast that with one of Chelsea's young defenders, for example Andreas Christensen, and an interesting trend emerges. The Dane, despite being a regular in Germany and even for the Blues last season, has made just 1 Premier League start this season. Taking his place is the 31-year-old David Luiz – with Chelsea clearly valuing the present ahead of the future. This is the same Chelsea, too, that chose to play a practically full-strength team throughout their early Europa League ties, which are fixtures in which youngsters are generally an opportunity.
Alexander-Arnold, though, is just the start. Curtis Jones is another young player with a bright future, and he was handed a start by Jurgen Klopp in the FA Cup on Monday. There are also young players like Rhian Brewster that are sure to get minutes in the near future, whilst you can even give Liverpool the credit for having the faith in young Joe Gomez – who may well have found himself in Kurt Zouma's position were he at Chelsea.
Are Liverpool perfect? Certainly not. They recently let Dominic Solanke leave, and that's certainly highlighted issues within their system. However, they're succeeding where others are failing, and Alexander-Arnold is the evidence. With Callum Hudson-Odoi seemingly leaning towards the Chelsea exit, that just highlights how much praise Liverpool deserve.
Thoughts?