Liverpool beat Chelsea in the battle of world record signings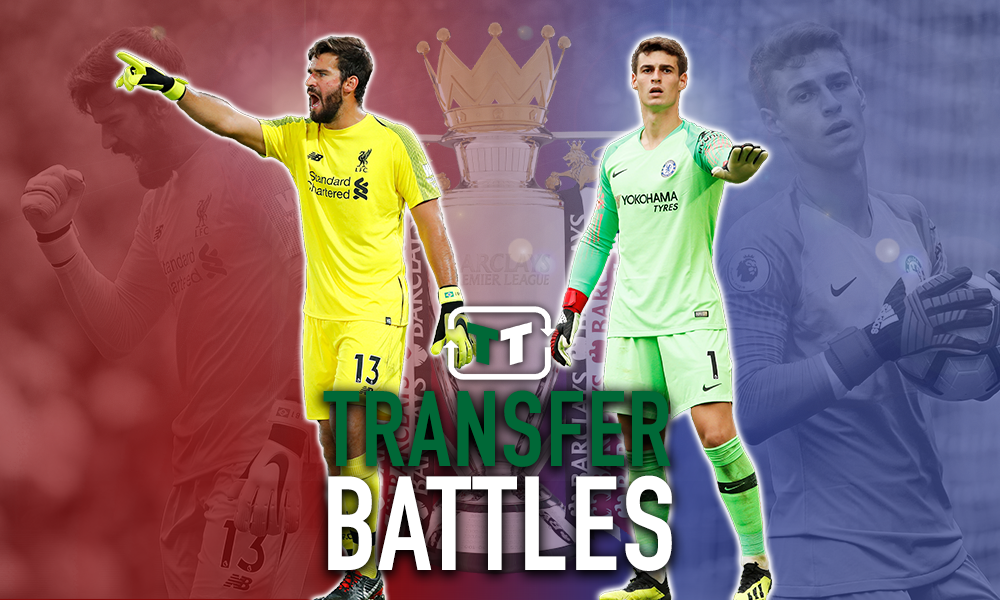 Both Liverpool and Chelsea did some very interesting business over the summer, with both clubs adding great quality to their squad. 
Jürgen Klopp pounced on his transfer targets early in the window, and sat back as he watched other managers fret over which positions they need recruiting in. Their net spending of £155.4m made them the most the most free-spending club in the Premier League.
Chelsea, on the other hand, left it late in the transfer window, but still managed to come second in the list of big-spending clubs, with a net spend of £87.3m.
Both clubs made high profile signings of goalkeepers; Liverpool bought Alisson Becker, Chelsea bought Kepa Arrizabalaga. Only three weeks into the season, the question is still raging as to which was the better transfer.
Alisson Becker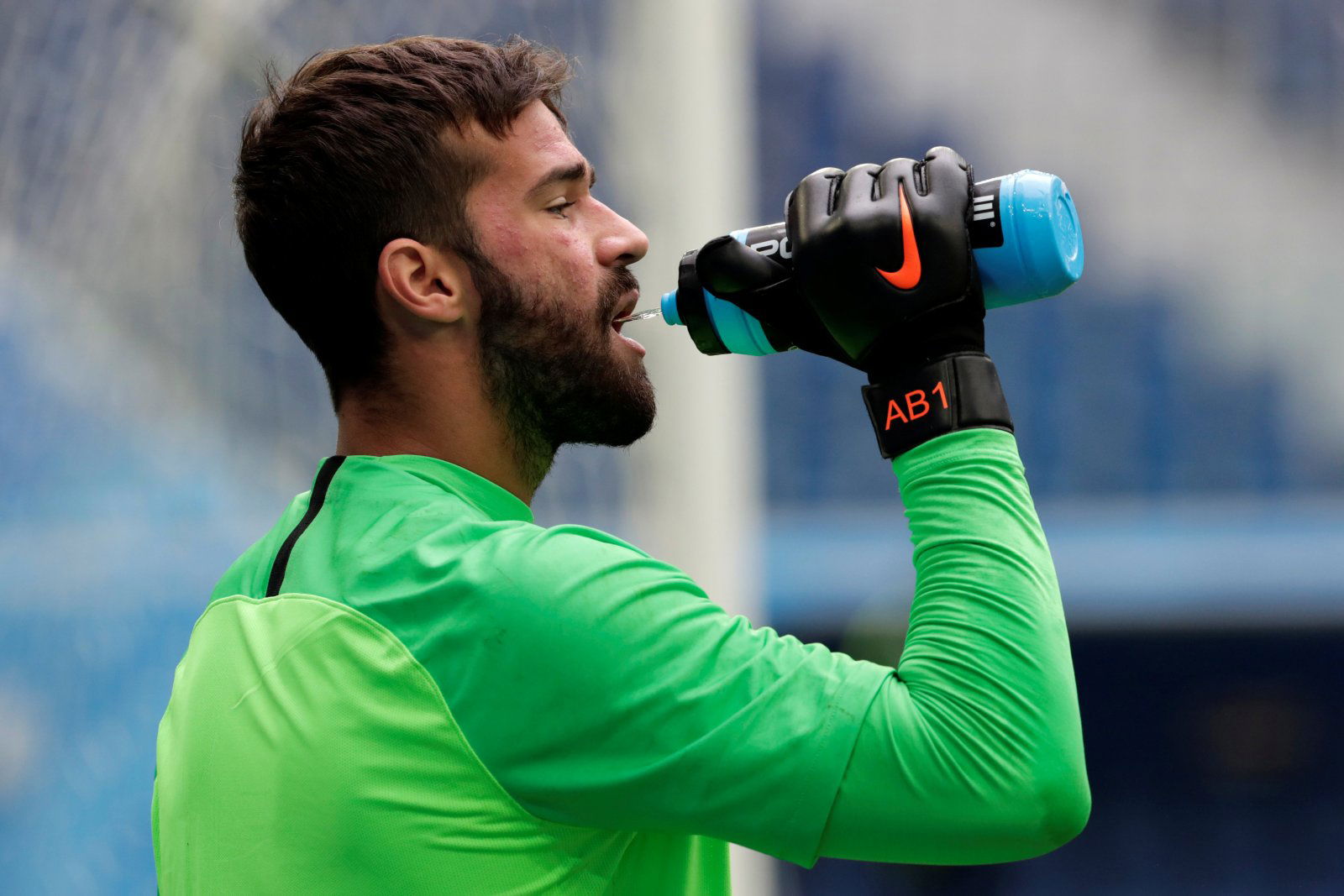 It was absolutely no secret that Liverpool needed a new goalkeeper over the summer. In fact, it was probably the most obvious and necessary transfer for any European club. Loris Karius and Simon Mignolet had battled for the Liverpool number one shirt for a number of seasons, with both being as unconvincing as the other.
Karius looked as though he had beaten his Belgian counterpart to become the first choice keeper under Klopp, but he was still far from impressive for a side that wanted to win Premier Leagues, and were in a Champions League final. In fact, it was that match which was the final nail in the coffin for Karius' career at Anfield. Two howlers gifted Real Madrid the win, and sealed his fate.
Liverpool got searching for a new keeper straight away, with Roma shot-stopper Alisson becoming their number one target. So when the Brazilian keeper joined Liverpool for a world record fee of £67m, it would have been a relief to many fans of The Reds. They now had a keeper that had just come from the World Cup, consistently starting for Brazil, with a lot of promise for the coming season.
Although some fans would say that the price was extortionate, it was one that Liverpool had to make. They couldn't settle for a slight improvement on their current players, they needed a big signing. Coming off a Champions League semi-final and a good Serie A season, the 25-year-old was a sought after keeper. Besides, although he went for the highest price for a goalkeeper, by transfer standards today, £67m isn't even that much.
A player's price can always be justified by their performances. Although the season is still young, it is hard to say whether he has warranted his price yet, but after three games, he is yet to concede a goal for The Reds. His audacious chip against Brighton shows the skill-set and confidence that he brings to Klopp's team, and with him at the back, there is no reason why The Reds cannot challenge on all fronts this season.
TT Grade A+
Kepa Arrizabalaga
If Liverpool were in a state of panic at the beginning of the transfer window regarding their goalkeepers, Chelsea were quite the opposite. The Blues had one of the best keepers in the world between the sticks in Thibaut Courtois, who had just been awarded the Golden Gloves at the World Cup.
The trouble for Chelsea was that there were persistent murmurs that the Belgian would be leaving Stamford Bridge, with Madrid the likely destination. And so it turned out to be; on the final day of the Premier League transfer window, Courtois joined Real Madrid for a fee of £35m.
Now, in light of the price paid for Alisson by Liverpool, £35m was nothing short of daylight robbery by Madrid. But with only a year remaining on the Belgian's contract, and his desire to return to Madrid to be with his family, Chelsea accepted.
This meant that The Blues desperately needed a replacement keeper, and fast. So new manager Maurizio Sarri turned to 23-year-old Arrizabalaga from Athletic Bilbao, buying him for a new world record fee on £71m. The keeper had one Spain cap and wasn't necessarily a big name on the world stage, so much so that many truthful Chelsea fans would probably admit that they had never heard of him.
Chelsea were backed into a corner and needed to act fast, as they were in danger of being without a high profile keeper until January. While the Spaniard has potential, and is still young, he remains an unknown quantity. This could be a deal that is worth every penny, but only time will tell. But for now, if we just base players on the value they sold for and no other mitigating factors, it seems staggering that Chelsea's incoming keeper cost more than double what Courtois was sold for.
Like Alisson, it is hard to judge Arrizabalaga thus far in his Chelsea career, as he has only played three games. He has conceded in two of those games, but hasn't given himself a bad name yet. So far, he can only really be judged on his value and reputation.
TT Grade B-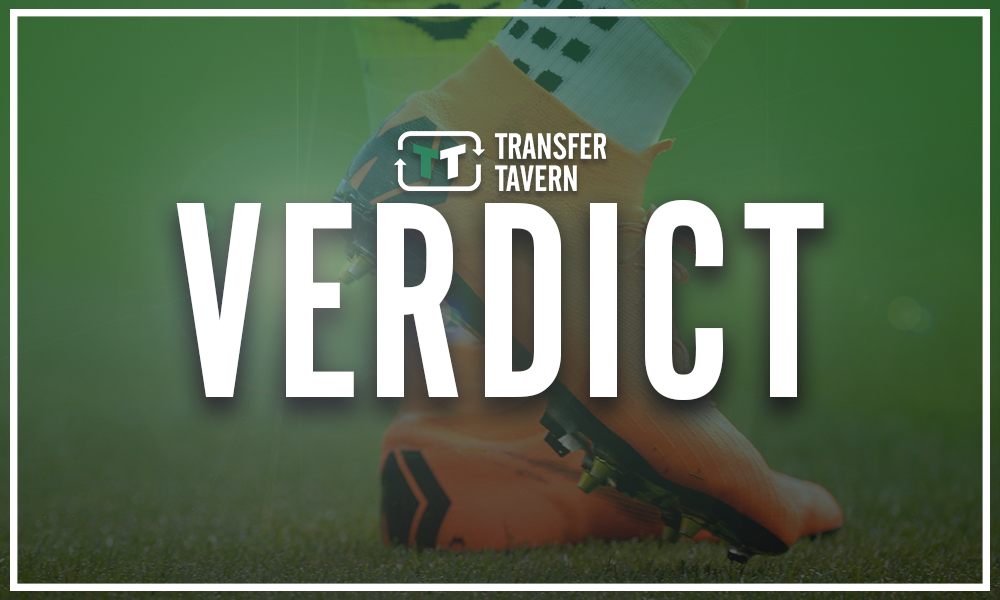 TT Verdict:
Both were high profile signings, and both were world record fees for goalkeepers. But in this transfer battle between the two, Alisson has certainly won this time.
Liverpool were in a terrible position with regards to the keepers at the beginning of summer, and remedied their problem excellently. Yes, it was a very high price, but it was certainly necessary, and for such a highly rated keeper, this price seems reasonable in an age of skyrocketing values of players.
On the other hand, while Arrizabalaga could grow to become a Chelsea great, he does not seem worthy of that value. It could be argued that Chelsea were suddenly desperate for a keeper on deadline day, but this was a scenario that they could have prevented, and had to effectively panic buy to ensure they got a keeper.
Liverpool's forward planning has definitely won them the accolades here.