Liverpool
Liverpool fans are concerned by Adam Lallana's form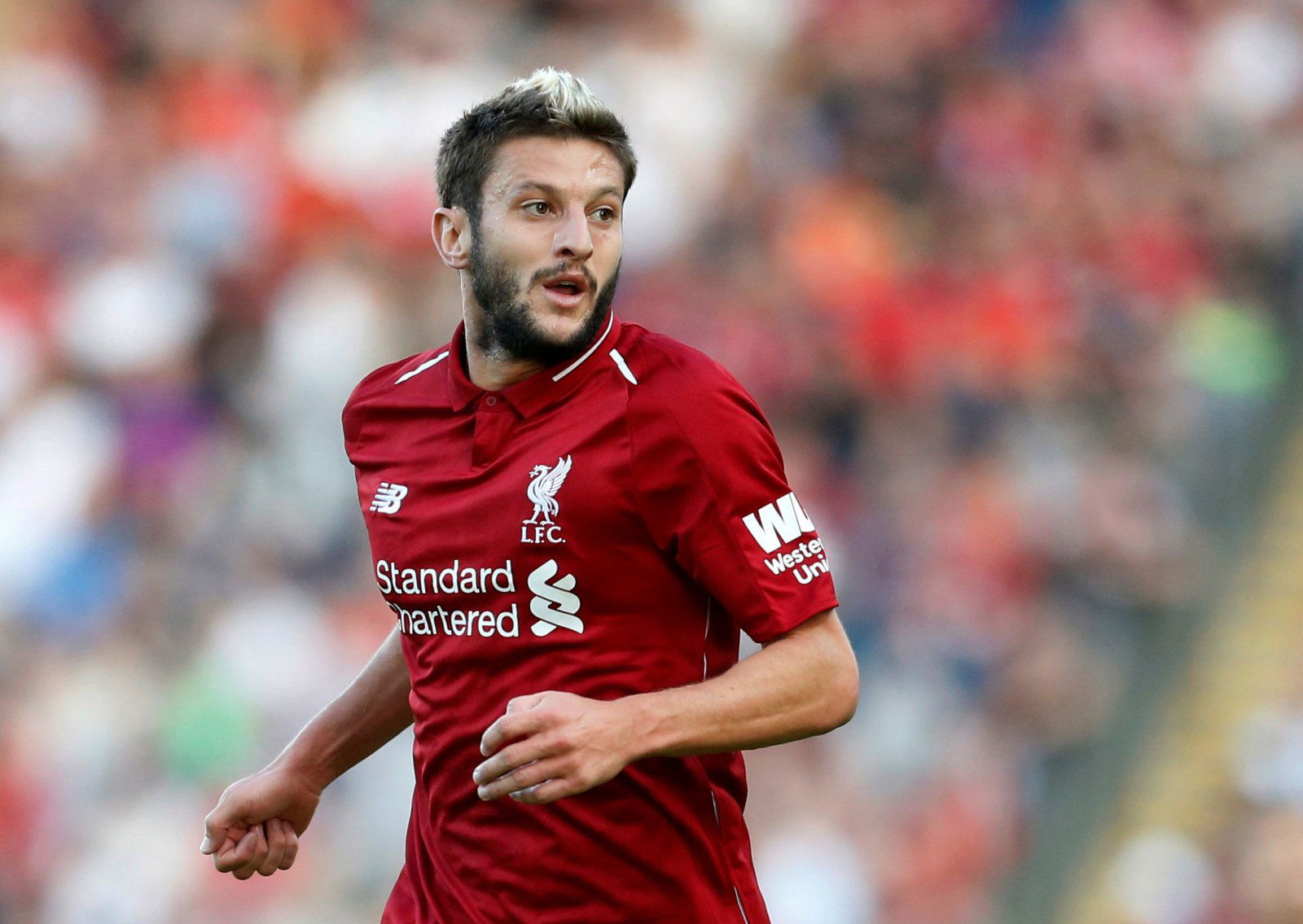 Liverpool's promising pre-season continued on Saturday night as the Reds dismantled Manchester United 4-1 in the USA to give themselves a subtle edge over their bitter rival ahead of the new season. 
As the scoreline suggests, Liverpool were in excellent form against Jose Mourinho's struggling Manchester United side on the weekend, but the supporters were not completely satisfied with the performance of every individual.
Adam Lallana started the match in midfield as he continues his preparation for the new season after spending the vast majority of the previous campaign sidelined through injury.
And although it was only a pre-season fixture, the Liverpool supporters were concerned by the quality of his performance and his apparent lack of pace which could well be a natural byproduct of his struggle with various injuries down the years.
Lallana was eventually replaced at half-time by the highly-regarded Ben Woodburn whom provided Xherdan Shaqiri with the assist for his stunning overhead kick, and the supporters expressed their concern for Lallana on Twitter in the aftermath of proceedings.
Plenty of supporters have gone as far as to suggest that Lallana should be sold this summer, with his lack of fitness, poor record in the final-third and unsuitability for Liverpool's system all cited as reasons to justify his departure.
Whether or not Lallana has a role to play at the club remains to be seen, but with the arrival of both Naby Keita and Shaqiri to consider along with the Woodburn's potential breakthrough into the first-team, it could be the right time for the England international to embark on a new challenge.
Here's what the Liverpool fans have had to say about Lallana…
He's had essentially 1 good 1/2 season at his careers at Liverpool… 150k a week for that.

Completely and utterly unreliable.

If Fekir is too risky re knee then even Mario gotze worth a gamble over lallana IMO.

— Kung Furmino (@Lallana_Pyjamas) July 29, 2018
Pulisic is the answer

— Lijin John (@LijinJohn10) July 29, 2018
Spot on .

— Jonny Alves (@JonnyLFC93) July 28, 2018
Stop with this "next year will be our year". We need to get rid of all of the dead wood. We need a probably 5 new great players to even challenge for the title..

— Jure Rejec (@JRejec) July 29, 2018
Legs have gone. We'd be better off giving Curtis his minutes next season.

— net spend boy (@LFCTikiTaka) July 28, 2018
Lallana looks closer to the glue factory than matching Ox's performances as a #8

— Dan Kennett (@DanKennett) July 28, 2018
Lallana's biggest issue is he has no numbers assists or goals for the position and minutes he plays, after the injuries he's had not likely to improve going forward. Squad player this season sold next

— Ike07 (@iketeku07) July 29, 2018
His best days are way behind him , even at his best would be struggling to match Chamberlain at his best.

— John Craven (@jonny_craven) July 28, 2018
Woodburn will likely be a better 8 by the end of this season, if that long

— SAD10 (@lubomerkov) July 28, 2018