Liverpool fans are loving the biggest thing that has changed at Anfield this season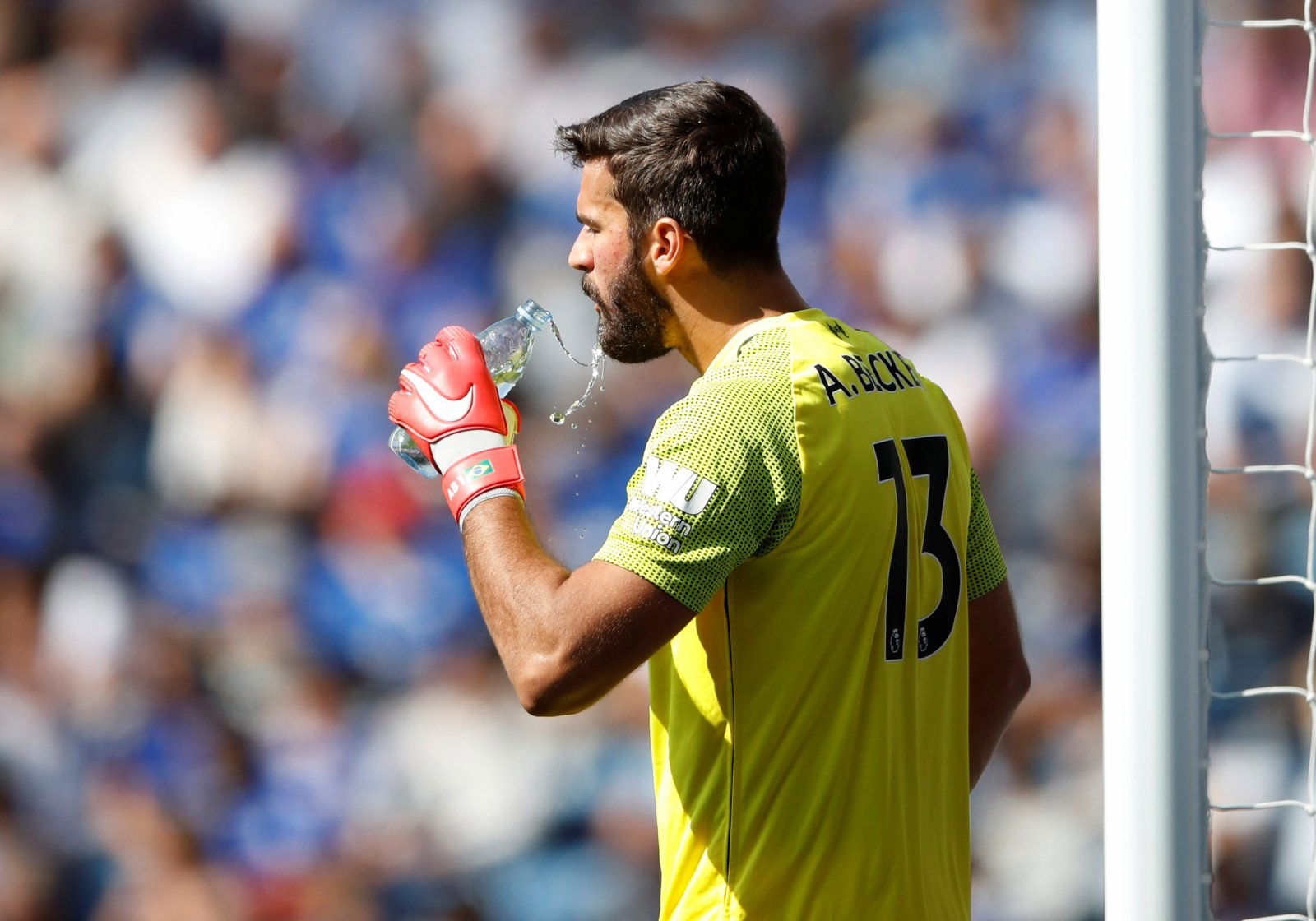 Under Jurgen Klopp, Liverpool are a different club entirely. They've had to settle for mediocrity for years, but under the German, they've taken their game to the next level.
Though they didn't win anything last season, they came close, and his season looks to be even better.
They're challenging for the Premier League title at present, and though it won't be easy, it's evident that they're up to the task.
A host of things have changed at Anfield over the years, and undeniably the biggest over the last year or so has come at the back. Klopp has transformed every aspect of the Liverpool first team, but the defence has enjoyed the biggest changes – notably by the arrival of Alisson.
The Brazilian moved to the club over the summer, and alongside the likes of Joe Gomez and Virgil van Dijk, he's helped turn the defence at Liverpool into one of the best in England.
Alisson has recently been discussing the Liverpool defence, as per the official Liverpool Twitter page, and he's been hugely complimentary to the players in front of him, noting that they've been key to his transition.
"My team have a really great defence so it is not often the ball comes near my net."@Alissonbecker has cited #LFC's defence as a key factor behind his seamless transition to life in the @premierleague. https://t.co/TPtaLJD4dF

— Liverpool FC (@LFC) November 13, 2018
Unsurprisingly, this has got Liverpool fans talking, and it's fair to say that they are echoing his statements. They've just so happy that the defence and goalkeeper at Liverpool are so much better than it was last season.
Take a look at what they've had to say below…
Team Synergy

— VanDijker (@VirgilVanDijker) November 13, 2018
Accurate @themorningroost

— Cam (@RedFromNZ) November 13, 2018
It takes time to adjust to the EPL. Knowing the keeper behind you is good brings confidence to the defence.
Chelsea's more expensive keeper has conceded more goals so far. My money is on this Man. He gets my vote

— Liverbird (@dolly_baxter) November 13, 2018
There are times i wish he would hoof it down the pitch instead of rolling out to the back four and i get nervous when a player trys running him down. Still an improvement on what we had.!

— Kathryn Storey (@kitty1977) November 13, 2018
How amazing is it that we can say finally that again about our defensive line? #YNWA

— Sisyphus Cohen (@ExitedBritain) November 13, 2018
Its great to have a decent defensive line !!

— stephanie williams (@steph_983) November 13, 2018
No he saved us against Chelsea with incredible saves. Got us 3 points against Brighton made good saves vs Crystal Palace the only poor game was Leicester and he still made important saves in that game

— . (@Kkenzo17) November 13, 2018
Thoughts?