Liverpool fans brush off Toshack comments on Jurgen Klopp's future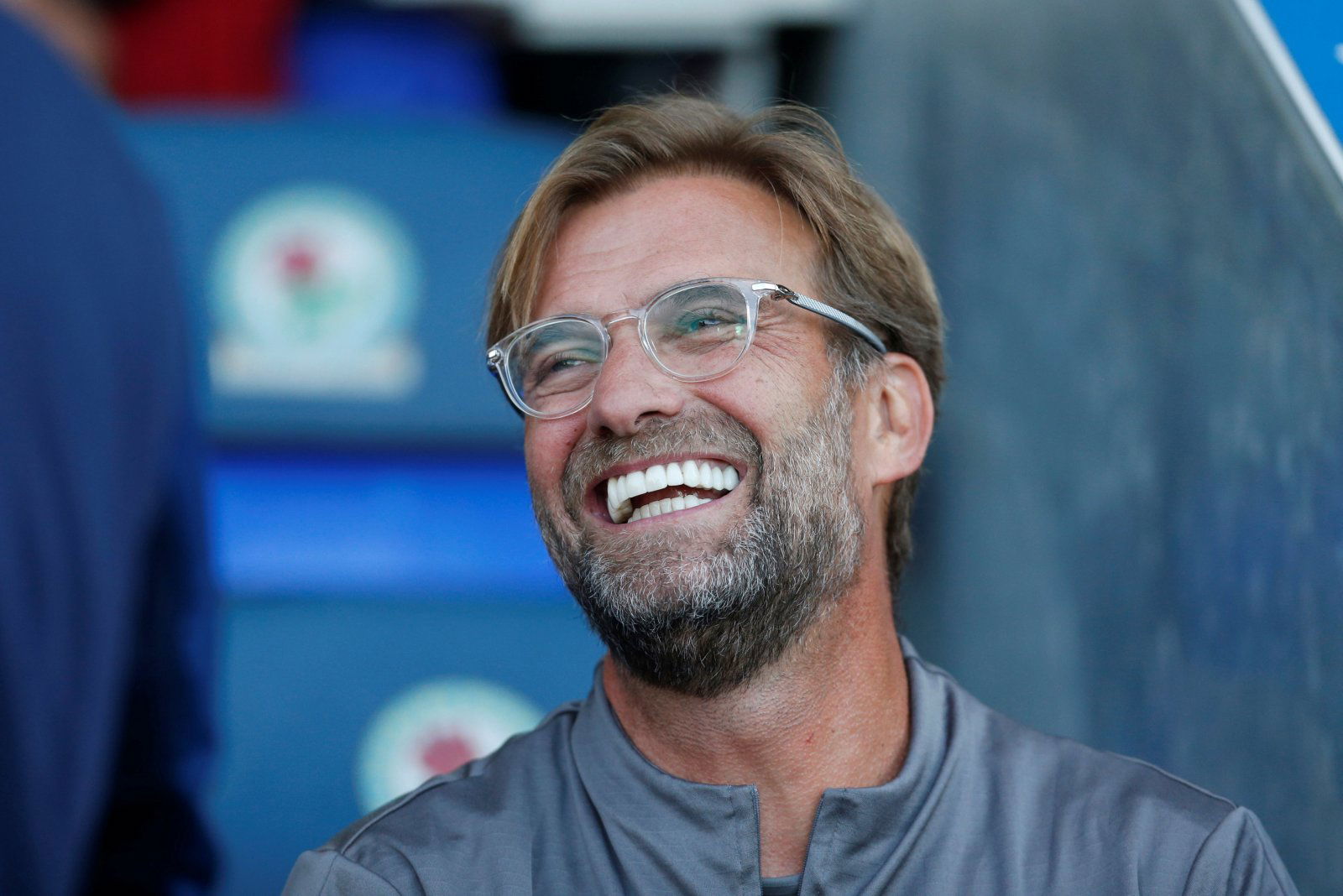 Liverpool fans were left stunned yesterday when former Red, John Toshack, came out and claimed on ITV Football, via Football365, that if Jurgen Klopp fails to win some silverware this season then the club will have a decision to make over his future.
Honestly, how is this rubbish helpful?! If Liverpool finish with 96 points and stay undefeated, but come 2nd to City, as we're currently on schedule to do – should Klopp be sacked? Do me a favour. Really annoying quote, this

ITVFootball pic.twitter.com/QhCVLFjAkm

— Empire of the Kop (@empireofthekop) 27 November 2018
It's easy to see where Toshack is coming from on paper, but in practice his comments are ludicrous. Klopp has lost three finals since he took the Anfield job back in October 2015 and is yet to win any silverware, but that doesn't mean he hasn't been successful at the club. The Reds have become one of England's and Europe's strongest teams under the German, and if they stick with him then trophies will certainly come, even if they haven't yet.
The three finals that Klopp has come up short in as the Kopites' gaffer have been against Real Madrid in the Champions League, Sevilla in the Europa League and Manchester City in the League Cup, and none of those games were ever going to be easy. Although Klopp's Liverpool is looking more and more like a Jurgen Klopp side as he continues to bring in his own players to fit his mould, and sooner or later the inevitable will happen and they'll win something, be it this season or a future one.
You can see The Reds' verdict on Toshack's quotes here:
There's NO WAY Klopp should be sacked what a stupid suggestion obviously posed by a rival supporter!! #YNWA

— LynneEvo (@LynneEvo) November 27, 2018
Klopp stays as long as possible….. Trophy or no trophy this year

— Tim Jones (@tpsj54) November 27, 2018
hahaaahaaaahaaaa klopp is the best thing to happen to Liverpool in a decade

— Paran Bharali (@paran_exist) November 27, 2018
No chance!!! There's no one better for our club. It's a big if but if we did win those finals then he would be the new shankly!! Give him time and remember hodgson/konchesky

— KB77 (@KB7720) November 27, 2018
Yes if Klopp doesn't win a trophy then questions will start to be asked of him, 3 finals, 3 defeats. No way should he be sacked but he has to start producing trophies.

— Jonathan Egan (@jonathan_egan) November 27, 2018
"Toshack on Klopp" not even worth reading

— #TheKloppEffect (@LFC8FAN) 27 November 2018
Bill Shankly went from 1966 to 1973 without a trophy , should we of sacked him ? Of course not he was a great manager but would like to see the question put to Tosh

— Tom Green YNWA (@togstein) November 27, 2018
We can't sack him at any cost!

— SeanT (@SeanT321) November 27, 2018
Utter nonsense I agree

— Mike Gore (@gorgy2308) November 27, 2018
There isn't a single Liverpool fan out there who wants to sack Jurgen Klopp. and as far as they're concerned, Toshack should refrain from commenting on the club.