Liverpool fans cannot contain their surprise after the sale of Lazar Markovic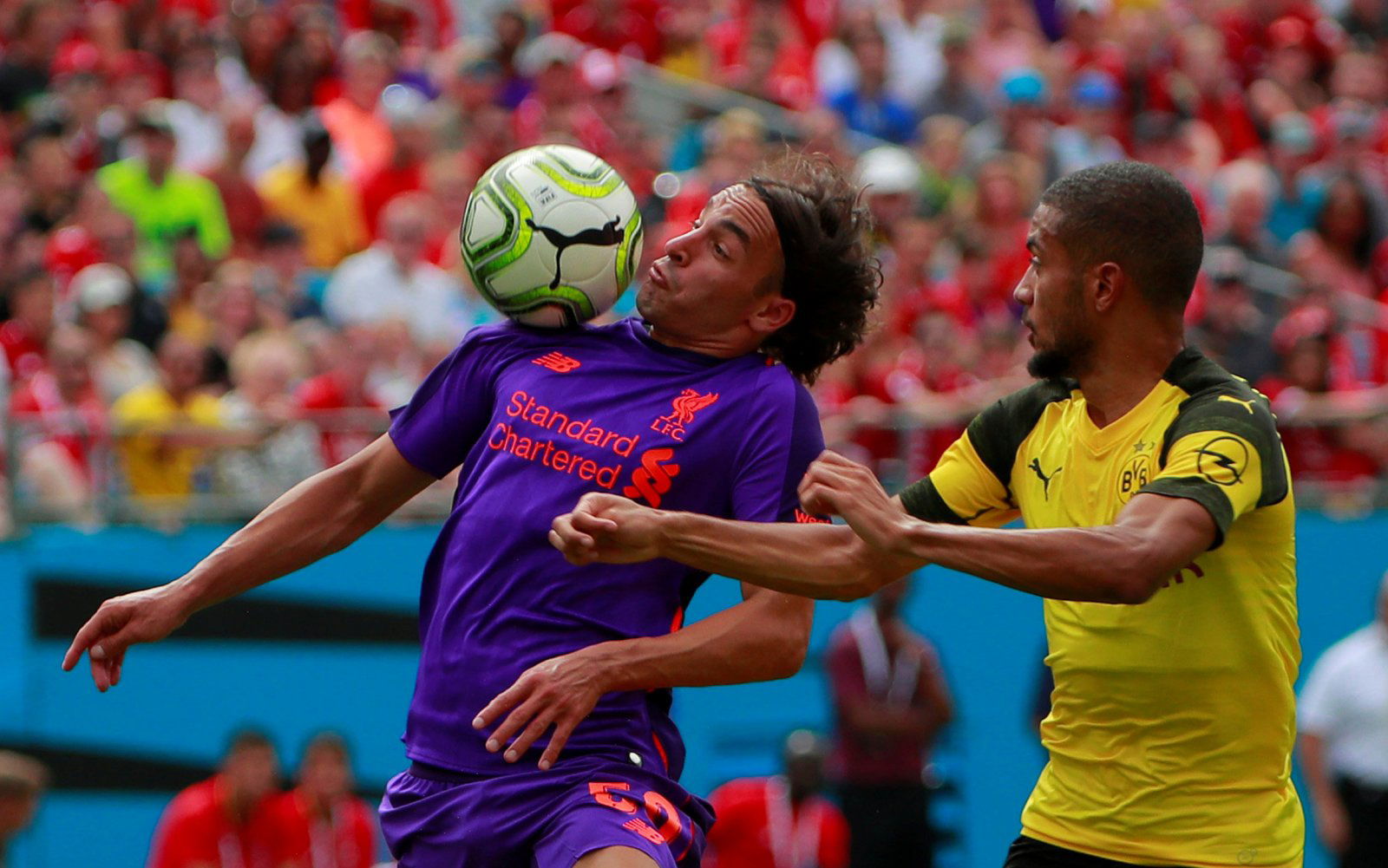 Liverpool had a slow January transfer window, but that's exactly what they needed. It's been a year or so of big spending and progression at Anfield, and January was just about holding onto what they already had.
Of course, the Reds are currently leading the way in the Premier League, and you'd be hard pressed to find a fan that isn't dreaming of a title win.
However, whilst Liverpool didn't conduct all that much business in January, a deal did go through on Deadline Day – but it was in the form of an exit, rather than an incoming.
Lazar Markovic, who hasn't featured much for Liverpool since his arrival from Benfica, has finally departed in favour of a move to Fulham – with the winger finally ending his association with the club's reserve team. 
It's a move that most wouldn't have expected to see a few weeks ago, with Markovic seemingly looking set to continue with the club until the end of the season. However, the Reds have managed to get him off of the books – and it's fair to say that fans are absolutely shocked.
Indeed, in response to the news, lots of Liverpool fans have taken to Twitter to reveal their utter surprise at the exit; and most are praising sporting director Michael Edwards for his role. See what some fans have said below:
Let Michael Edwards negotiate the brexit

— . (@ElDesalmado_) February 1, 2019
Statue of Michael Edwards inbound

— BW (@_primeox) February 1, 2019
Give Michael Edwards keys to the city.

— – (@AnfieldRd96) February 1, 2019
OOOOHHHHH YA BEAUTTYYYYY

— Patrick (@manlikeJurgenV2) February 1, 2019
Never thought this would happen. What a moment.

— Joe (@JoeLFC_) February 1, 2019
COME ON LIVERPOOL. EDWARDS AT IT AGAIN

— MK (@Oxlade21i) February 1, 2019
@alonido OMG OMG!!!

— Tzafnat (@Tzafnat) February 1, 2019
Michael Edwards is a genius!!!!

— DAVE-NUEL (@Dave_Nuel) February 1, 2019
It's snowing in Somerset, I've got a day off and Lazar Markovic has left Liverpool. What on Earth is going on today?

— TD (@DyerThomas) February 1, 2019
Thoughts?