Liverpool: Fans drooling over video of Sadio Mane against Brazil
Liverpool fans had a keen interest on an international friendly between Brazil and Senegal on Thursday.
Will Liverpool win the Premier League title this season?
Yes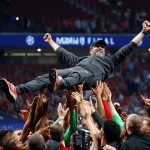 No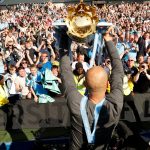 Of course, two of the Reds' star players were playing for the two nations with Roberto Firmino representing Brazil whilst Sadio Mane lined-up for Senegal.
Firmino made his mark on the game with a goal in the ninth minute, whilst Mane won a penalty kick just before half-time which led to Famara Diedhiou scoring an equalising goal to make it 1-1, which is how the match ended up finishing (via BBC Sport).
But it was a clip on Twitter of Mane going on a dazzling run which was getting the most interest from Liverpool supporters who were left drooling over his talent.
In the video, the winger picks the ball up in his own half and manages to dribble past not one, not two but three Brazilian players before being chopped down unfairly by Dani Alves.
The ease at which Mane glides past the opposition players was quite mesmerising, and it left many fans in awe of the former Southampton man's ability on the ball.
Here is what some Liverpool supporters had to say about Mane after watching the clip themselves…
The way he glides past players 😍

— NaijaLFC 🏆🏆🏆 🏆🏆🏆 (@LFC_9ja) October 10, 2019
Mane just loves to destroy brasilian players with brasilian skills

— oussama (@oussamazemni) October 10, 2019
@cvelez12 @ryrywillenborg weekly reminder that this man is World Class

— JBurs13 (@JBurs13) October 10, 2019
He is so effortless and casual in the way he goes past players at times.. it's crazy!

— Pratyush (@PratyushG4) October 10, 2019
Mane is flying !! What a player he is one of the best in the world no doubt.

— Ike07 (@iketeku07) October 10, 2019
Manè is Senegalese for Messi.
True story.

— Alan (@Alan_LFC_62) October 10, 2019
Best winger in world football

— Superior Salah (@SuperiorSalah96) October 10, 2019
His unreal son ain't he

— Keith Morrissey (@Morrissey1995) October 10, 2019