Liverpool fans flood Twitter with calls for Maddison swoop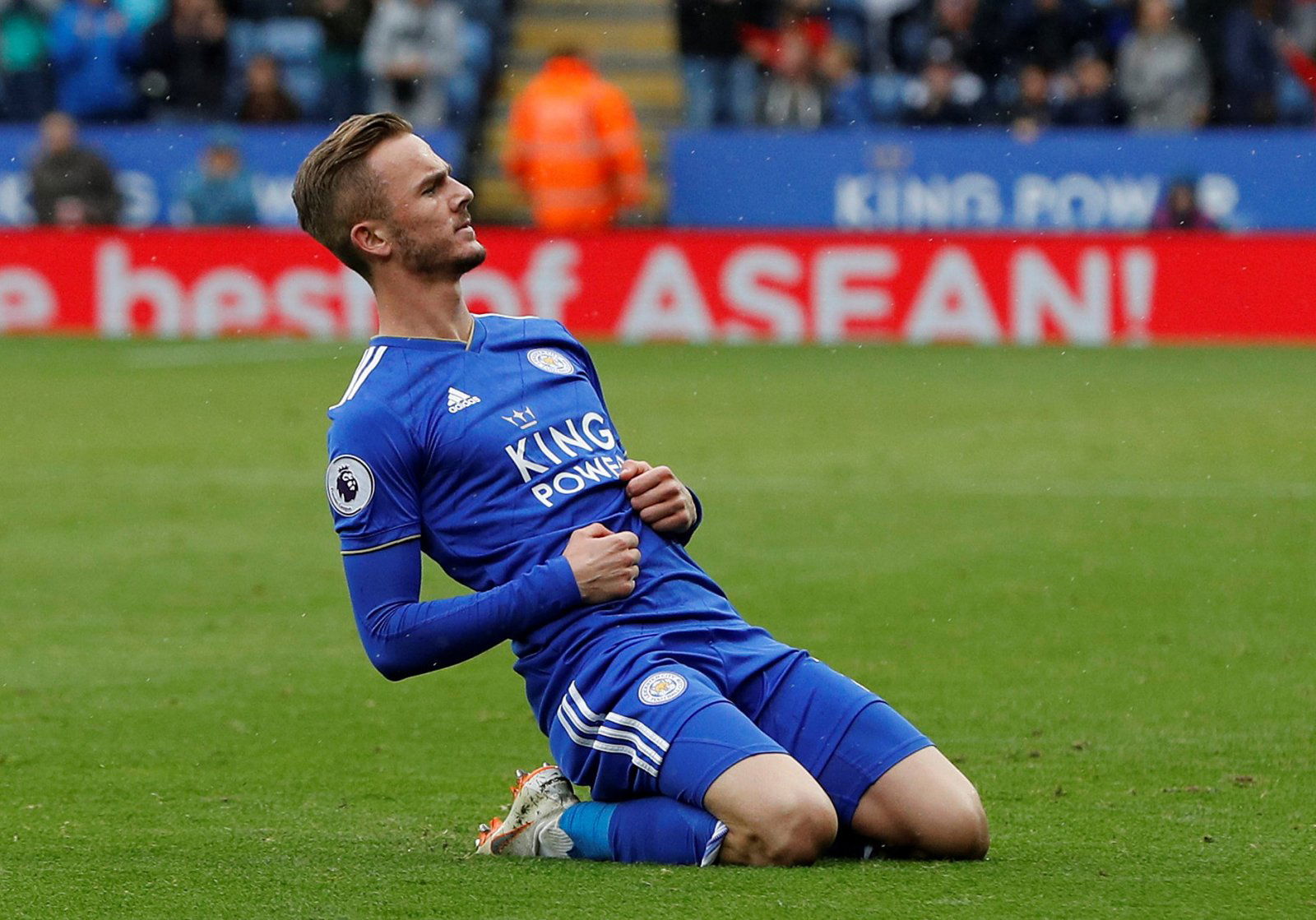 James Maddison has really proven himself this season. The ex-Norwich man will have loved seeing the Canaries win promotion this season, but his rise to prominence has been even greater than that of his former club and after watching him closely last night plenty of Liverpool fans want to sign up the impressive 22-year-old.
The young attacking midfielder has shone throughout the season, scoring seven and assisting the same amount in his 35 Premier League games. That kind of form, at his age, has warranted a Transfermarkt valuation of £27 million, although should Jurgen Klopp answer the calls from the Reds it will certainly cost a lot more than that to bring the impressive youngster to Anfield.
Indeed, the Merseyside giants were even linked by TMW with him during his Norwich City days, just prior to joining the Foxes.
It seems just a matter of time before Maddison is a regular in both the Champions League and at international level and the Reds are desperate for it be with them. It will cost a pretty penny to prise him from the Foxes though. Maddison has quickly become one of the club's most valuable assets and whilst summer interest will be rife with big clubs looking to poach the starlet, the vast interest and the length of his current contract will drive the price up no-end for the 22-year-old.
You can read the Kopites' calls for Maddison here:
I look at James Maddison and I see the perfect Lallana replacement, what a cracking little player, joy to watch #LFC

— ConorYNWA1 (@conorYNWA1) 6 May 2019
Anyway. @LFC Maddison

— jb (@KingChugin) May 6, 2019
Can we buy Maddison? @LFC

— The Best Wight (@M00NERA) May 6, 2019
Although get James Maddison at my football club. @LFC

— Harry Routledge (@HarryRoutledge) May 6, 2019
Btw would definitely take Maddison as a playmaking interior/ wide forward option next season o

— NBA_fan (@LFCJosh23) May 6, 2019
Maddison > Alli.. Said it before, now it's pretty damn obvious!!

— Sadio Manny (@MSJ_LFC) May 6, 2019
Would love Maddison at LFC, he's what we are missing most, plus he's so young he can be here for a long time improving under klopp

— David (@_DH11_) May 6, 2019
Just replace Lallana with Maddison man.

— Hazza (@AzzurriLFC) May 6, 2019
@lfc sign maddison

— 8 (@808v_) May 6, 2019
Maddison is a baller. Jheeeeeeeezzz. #MNF #MciLei #LFC

— Sajjaad Khan (@KhanSajjaad) May 6, 2019
The Reds are all desperate to see Klopp bring Maddison to Anfield and who can blame them having seen how good he's been in his Premier League debut season.