Liverpool: Fans fume at Martin Tyler's commentary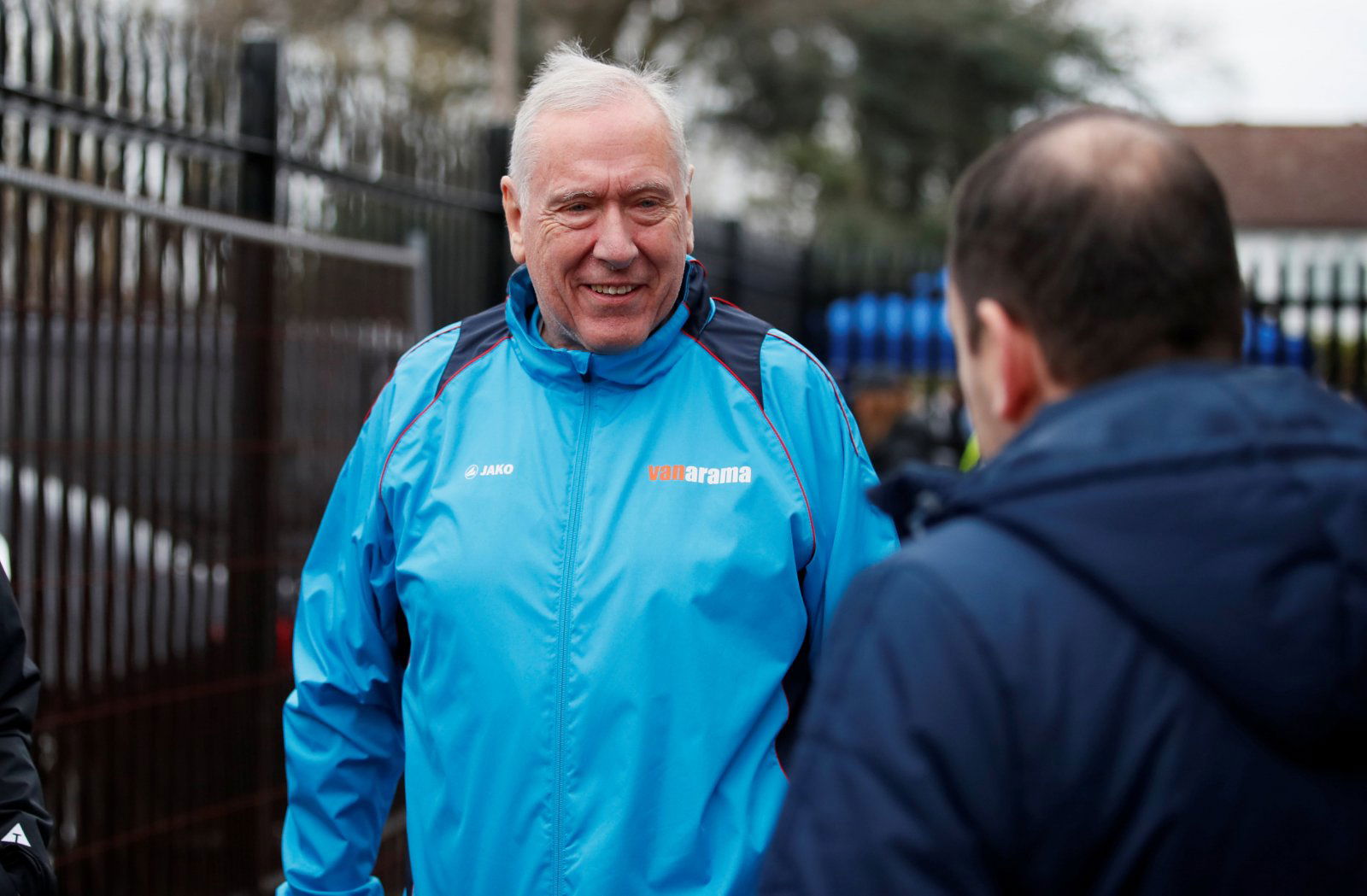 A number of Liverpool supporters have been left fuming at Martin Tyler's commentary for Mohamed Salah's goal against Arsenal.
The Reds produced one of their most complete performances of the season on Saturday, cruising to a 3-0 victory away to the Gunners. Jurgen Klopp's men dominated the match from the first minute to the last, impressing both defensively and in their attacking play.
Substitute Diogo Jota scored twice for Liverpool, continuing his wonderful first season at Anfield, while Mohamed Salah's strike was sandwiched in between.
The Egyptian's goal was a typically well-taken effort, with the 28-year-old racing through and nutmegging Bernd Leno to put the Reds 2-0 up. It was a moment which deserved a memorable piece of commentary, but instead Tyler gave it a low-key response in the seconds afterwards.
This appears to be a recurring theme these days, with the once-great commentator no longer producing brilliant soundbites which stand the test of time.
It may simply be that age is catching up with Tyler – there isn't a Liverpool bias going on with him – and it may be time to move him on in the near future.
Liverpool fans unhappy with Tyler
These Reds supporters took to Twitter to voice their frustration with the commentator over his relatively muted reaction to Salah's goal at the weekend.
"Martin Tyler should be banned from commentating on Liverpool games, he's shocking"
"

The disappointment in his voice

"
"

Totally agree time for him to retire, he puts people off football. Boring out and out of date. Time for some new commentators on all the channels"
Credit: @Nuj752
"Remember 'Rooooooooooooooooooooooneeeeyyyy' when ever the lad touched the ball. He is too old now"
Credit: @CrosbyDark
"Says it all when Gary Neville sounds more upbeat when Liverpool score. Would love to hear Peter Drury commentating instead"
Credit: @SHovendenKeane
In other news, one Liverpool player came in for criticism from supporters against Arsenal – find out who it is here.