Liverpool fans have paid tribute to Anfield hero Rafa Benitez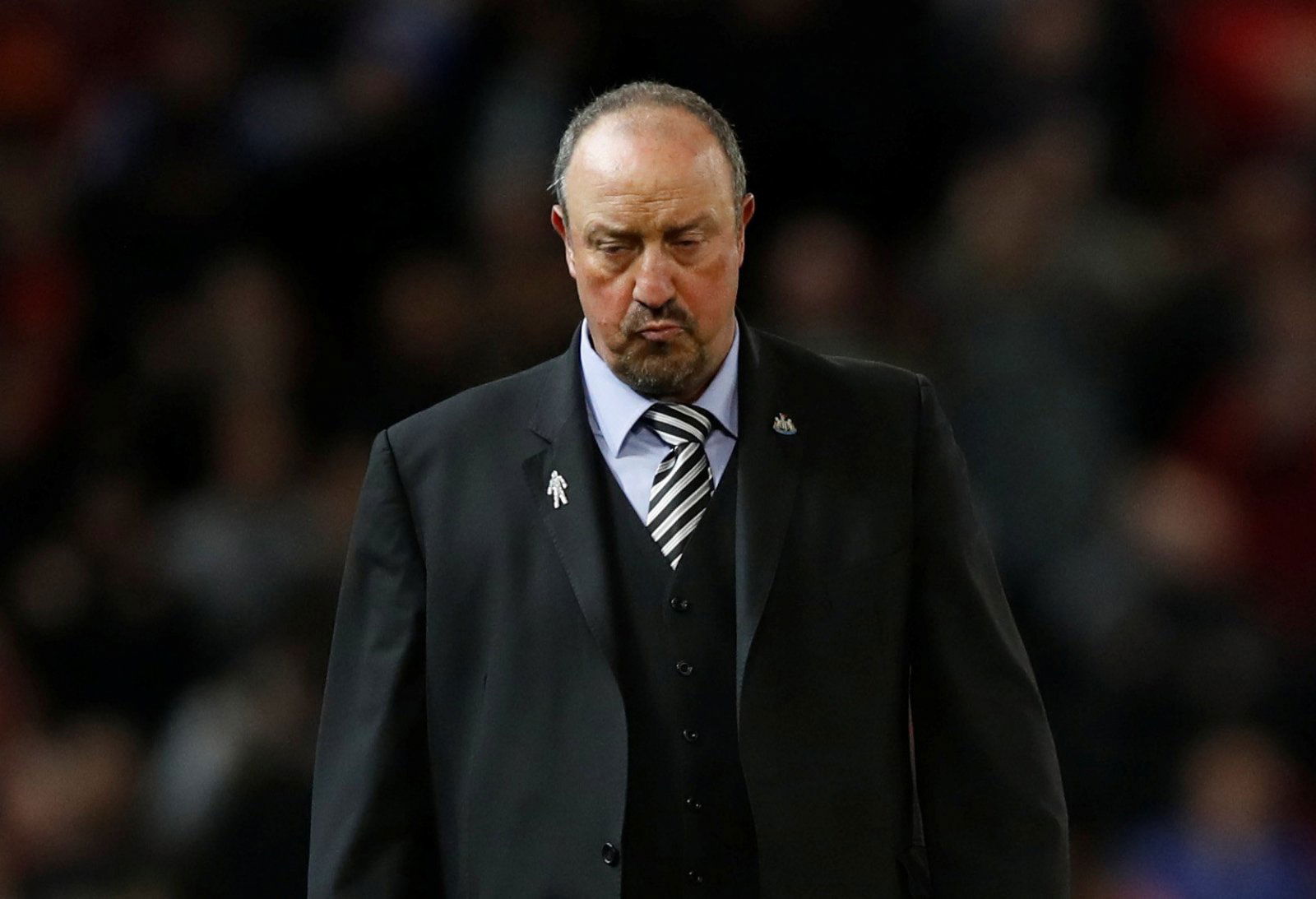 It's not often that someone not presently associated with Liverpool is cheered when they come to Anfield, but on Wednesday, that's exactly what Newcastle manager Rafael Benitez was treated to.
Of course, the manager previously managed the Reds, and he's gone down as a real legend at Anfield. He brought them the Champions League, let's not forget, and above all else, he had a brilliant rapport with the fans.
Whilst he may no longer be in the home dugout at Anfield, he's still as popular as ever.
Following Liverpool's game with Newcastle on Wednesday, the ever-classy Rafa sent a message to the Liverpool fans. He spoke to BBC Sport (via the official Liverpool website): "I have to say thank you very much to our fans, the Newcastle United fans – and also to the Liverpool fans…My relationship with the city, the fans and the club is fantastic and will be fantastic forever". 
Clearly, Rafa still loves Liverpool – and judging by the responses to the message online, Liverpool loves him too.
Liverpool recently shared the message from Rafa on Twitter, and in response, many fans paid tribute to the former manager. He's still a fan favourite, even if he's no longer the boss.
See what they've said below…
Will always be regarded as a legend here pic.twitter.com/jZus9GdBTv

— MVD (@majesticvandijk) December 27, 2018
Will always be a legend pic.twitter.com/uuIFJpCMst

— White Wolf (@iJonesy99) December 27, 2018
Anfield will always bow to Rafa

— Leigh&LeandraGhio (@LeighLeandra) December 27, 2018
Our Dad

— βeastγ (@LiverBeast) December 27, 2018
I love this man

— ¹⁸ (@ftblben) December 27, 2018
Should have something of Anfield named after him

— Timmo (@CarltonFan99) December 27, 2018
Always well thought of and loved our Rafa

— Tim (@blindpcvdriver) December 27, 2018
And Liverpool FC thanked him four times thereafter.

— Azhar Amien (@Tody_ZA) December 27, 2018
Always a legend!!!! Once a red always a red!!  #LFC

— Kreeshee (@KrishixD) December 27, 2018
Rafa will always have a special place in my heart

— Grape_Joon (@Ben93873010) December 27, 2018
Thoughts?