Chelsea
Liverpool fans on Twitter all believe Alisson for £66 million was a steal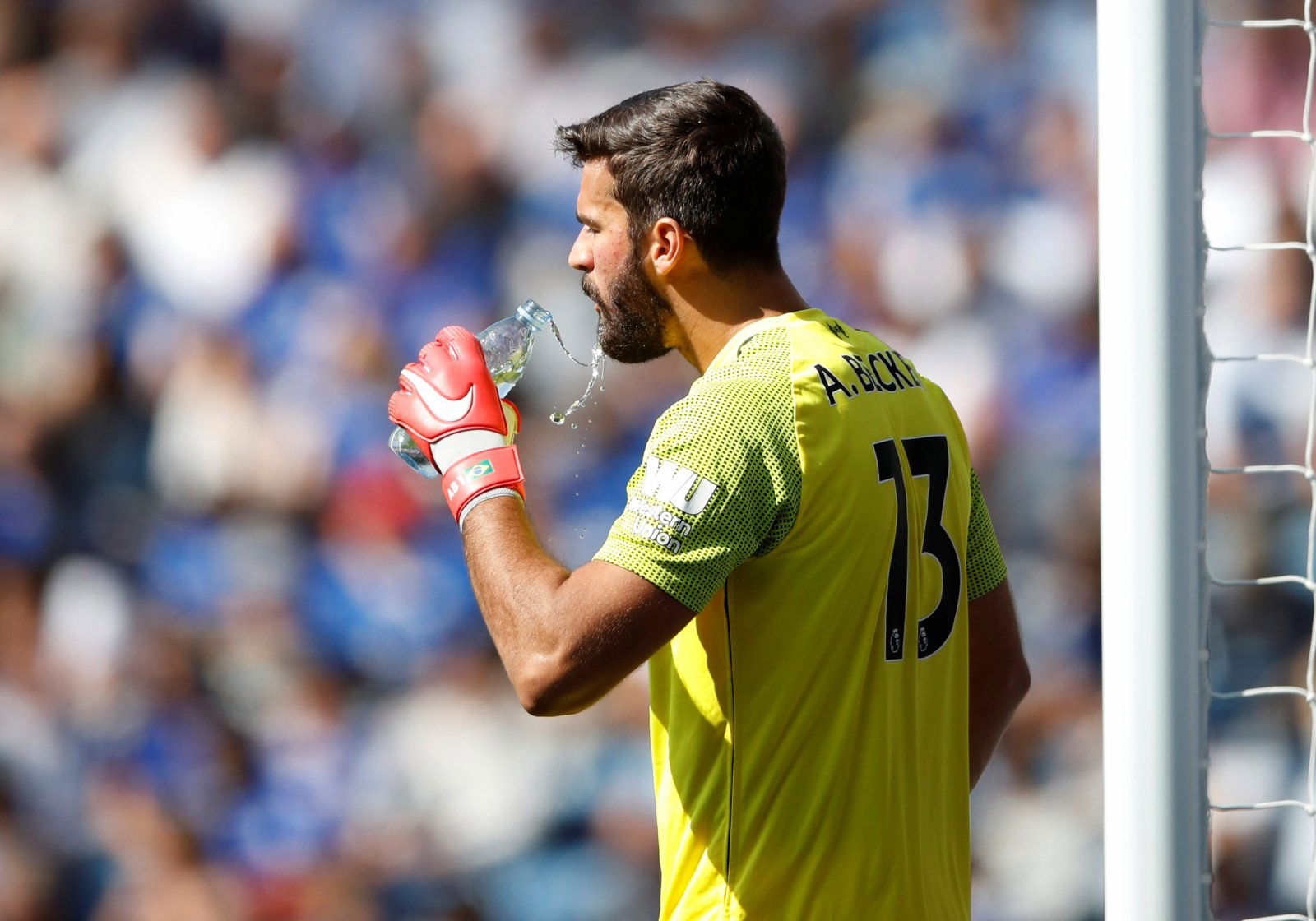 The 2018/19 Premier League season is now 16 games old, and whilst a lot of supporters expected Manchester City to be on top at this stage, it's Jurgen Klopp's Reds who stand above the rest. A lot of that is down to Klopp's transfer dealings over the summer, and the supporters have been discussing the price tag of their new goalkeeper, Alisson Becker.
Was Alisson worth the money, Reds? https://t.co/CMdm5Shdp3

— Anfield HQ (@AnfieldHQ) 9 December 2018
The Brazilian is a one of a kind goalkeeper. He could quite easily retrain as an outfield player given how good he is with his feet and the fans all agree that the £66.8 million that they parted with back in July was an absolute bargain given the way that the ex-Roma man has been playing for them. The 'keeper has also broken a new Liverpool record, as he's gone 16 league games unbeaten, one more than Javier Mascherano's 15 game streak.
As far as the man himself is concerned, 16 games unbeaten won't mean much. What will mean a whole lot more will be trying to go the rest of the season without tasting defeat. Up until two weeks ago, there were three sides yet to be defeated in the Premier League. However, Chelsea lost to Spurs and yesterday the Blues then handed Manchester City their first defeat, leaving Liverpool alone at the top with 13 wins and three draws from their 16 games, and the fans have Alisson Becker to thank for their defensive solidity.
You can read the Kopites' thoughts on Alisson's price tag five months laster here:
I think we robbed Roma both Allison and Salah

— Joshua Minja (@JoshuaMinja) December 9, 2018
Absolutely he is worth every penny of it.

— nickson msangi (@nicksonmsangi) December 9, 2018
Heck I give him £50m personally he's been that good

— Stephen Jones (@stelj07) December 9, 2018
We robbed Roma honestly give 20m more to them

— Mohamed_kamchu (@luis_kamchu_17) December 9, 2018
Worth every penny! Difference with him is he learnt from that 1 mistake where as the other 2 never!! World class keeper

— Clowesy (@Clowesy81) December 9, 2018
You bet he worth every penny of it.

— Daniel DS (@Shak_WH) December 9, 2018
No we ripped Roma off, should've cost more!

— Thomas Williams (@ThomaswPm) December 9, 2018
If we payed double I'd be still happy

— Cremin86 (@CDCrem86) December 9, 2018
We should've paid double

— Gavin Friel (@gavinfriel_lfc) December 9, 2018
The Reds are all in agreement over Alisson's brilliance and would have had issues with his performances even if they'd shelled out twice as much for him.
Like what the TT have on offer? Sign up for more notifications!