Crystal Palace
Liverpool fans on Twitter believe that Daniel Sturridge is back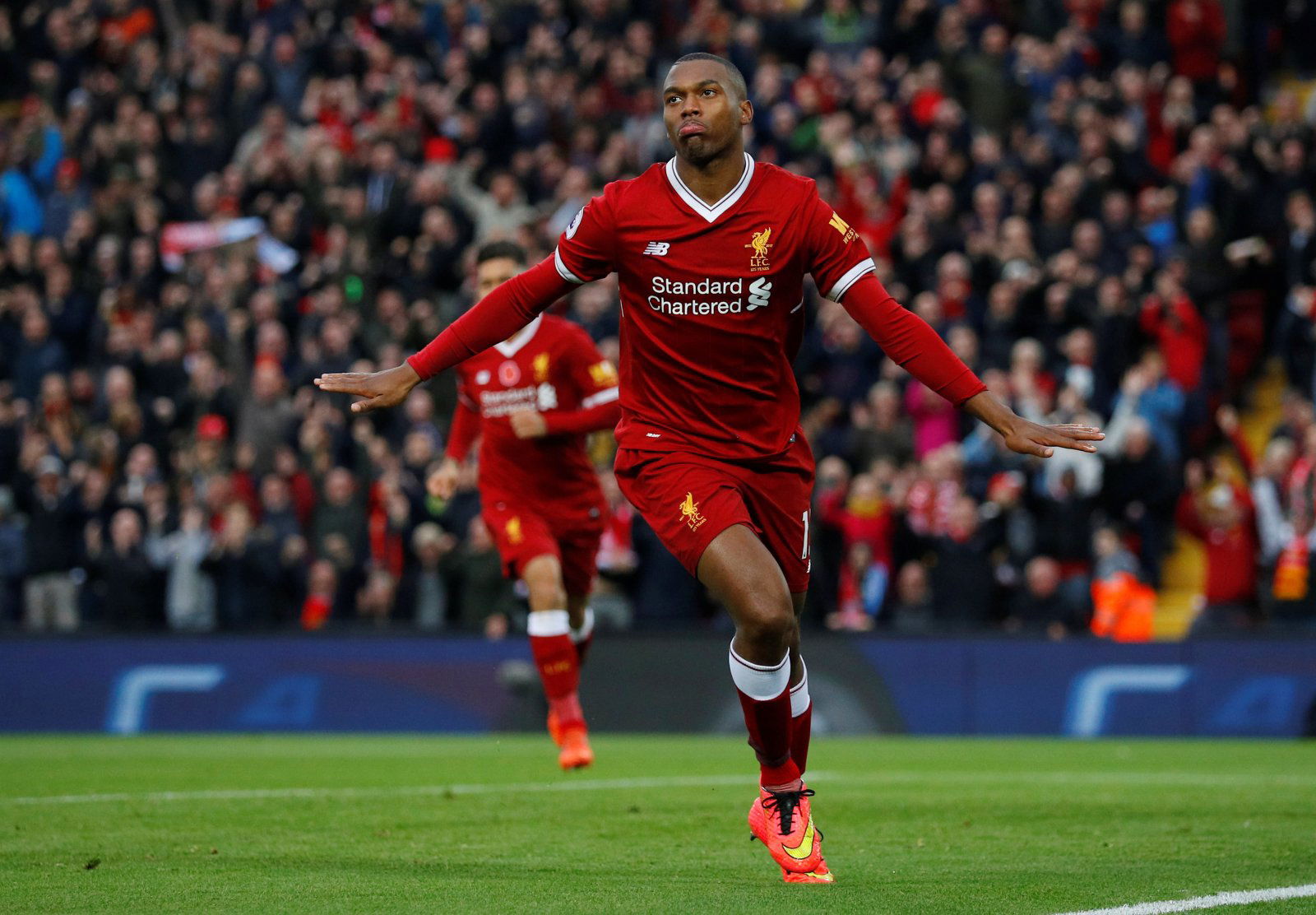 Yesterday saw Liverpool kick off their premier league campaign with a bang. The Reds dispatched West Ham for four and will be chomping at the bit to make it six points from two games when they travel to Crystal Palace next Monday. For now, though, they'll be savouring the win over the Hammers, especially seeing as the resurgent Daniel Sturridge scored the Reds final goal.
24 seconds
First touch@DanielSturridge goal

— Liverpool FC (@LFC) 12 August 2018
There's no better way to start a Premier League season than with a win. It's made even better when you come out on top by a 4-0 scoreline. The win has put Liverpool at the top of the Premier League and seeing as Sadio Mane managed to bag twice he's joint at the top in the running for the golden boot. However, if Daniel Sturridge can stay fit for the season and keep his goalscoring touch, he'll be up there in the race for the golden boot.
Seeing a happy and healthy Sturridge thriving in a Liverpool kit will be something the fans have wanted to see ever since the 2013/14 season when the 28-year-old was tearing defences apart alongside Luis Suarez in the Reds closest season to a title win in the last 20 years. This season could be different, though, as with more strength in depth and a better defence, a Daniel Sturridge inspired Liverpool could be champions come May.
You can read the Kopites' verdict on Sturridge here:
Called it a week ago… 13/14 studge is back pic.twitter.com/woA2N3U1Tz

— Niraj (@Niraj_G10) 12 August 2018
If he plays the whole 90 minutes of the remaining 37 games he'll score another 1,332 goals at this rate… just saying

— Jon Echevarria (@JonEchevarria) 12 August 2018
Return of the king.

— Moohamed Salah (@martinf1996) 12 August 2018
If there is anybody who can do this.. Then no doubt Daniel sturridge!!.. He Has too many goals at his feet!

— Syde A Attrakta (@attrakta) August 12, 2018
He's back boyz

— JV (@JoaoGriIo) August 12, 2018
one of the most natural gifted player i've ever seen tbh

— KT (@firmihoe) 12 August 2018
What was impressive was the quality coming from the bench . Just a few months we played the champions league final and didn't have enough quality in the side or bench with the injuries . Long may it continue YNWA

— sheldon (@sid_shell) August 12, 2018
The supporters are buzzing to see Sturridge on his way back to his best and will be even more delighted if he can secure himself a place in the first team.