Liverpool fans on Twitter congratulate Wijnaldum on international milestone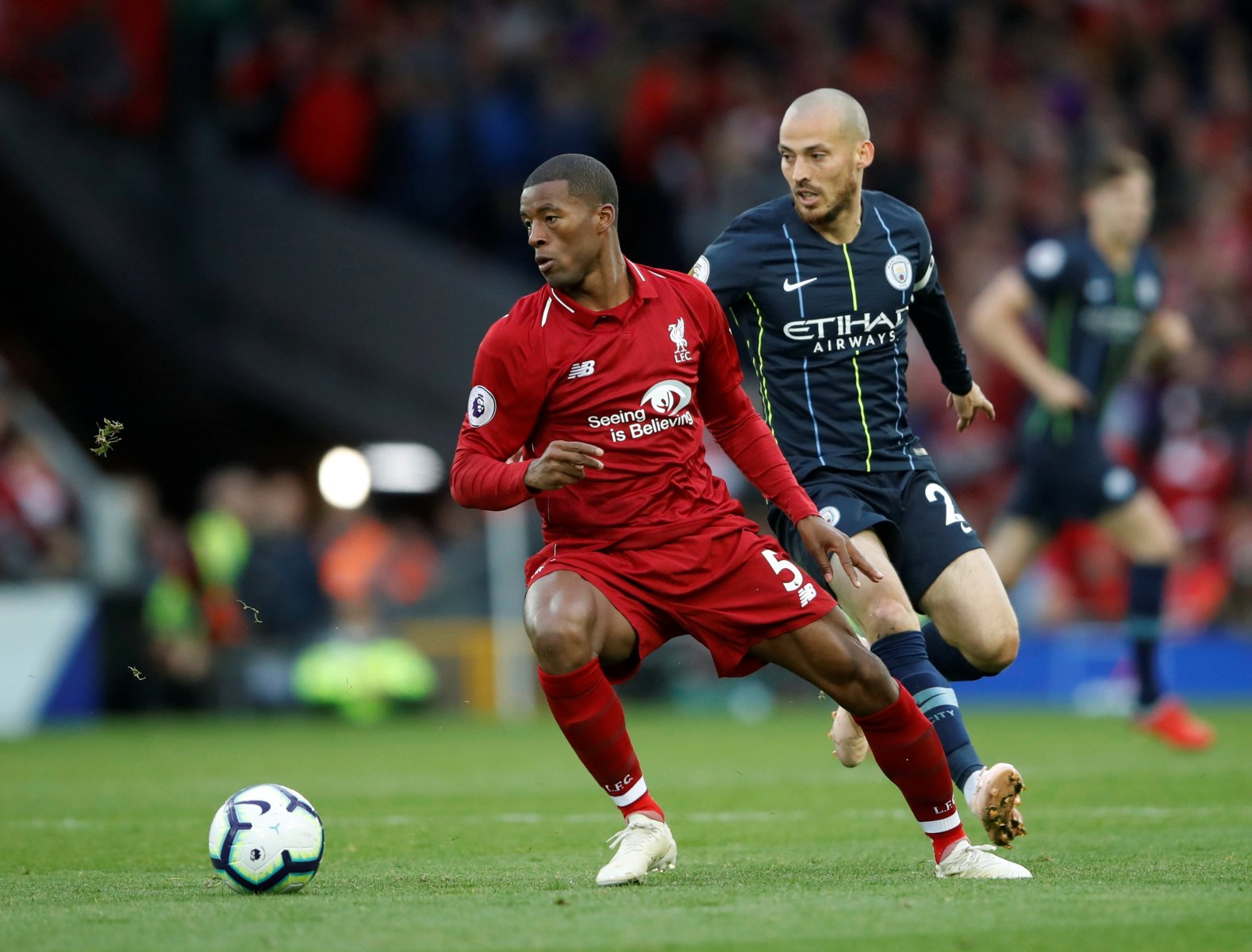 Plenty of Liverpool fans were loving it last night when they tuned in to see The Netherlands host Germany in the UEFA Nations League. Whilst a lot of fans would have tipped Die Mannschaft to beat Ronald Koeman's side, it went the other way as Georginio Wijnaldum scored the third and final goal in stoppage time on his 51st appearance.
I'm beyond proud with my 50+ caps Grateful for moments like these pic.twitter.com/erQxEG7H7e

— Georginio Wijnaldum (@GWijnaldum) 14 October 2018
After the game, Wijnaldum took to Twitter to show off the plate he'd been given for reaching 50+ caps and a lot of Liverpool fans were delighted for their midfield man. The Dutchman has shown time and time again that he's a class player and a prize asset for Jurgen Klopp and his ability to play anywhere from defensive midfield to the ten position make him a really dangerous player in the Reds' system.
The goal that Wijnaldum scored yesterday was a superb effort and after seeing him do that for his country, a lot of Kopites will be keen to see some more goals of similar quality. It was a highly entertaining evening for The Reds as two of the three Netherlands goals were scored by players who will be returning to Anfield next week in Wijnaldum and Virgil van Dijk and the fans will be keen to see more goalscoring exploits from the pair.
You can read The Reds' messages for Wijnaldum here:
Can we have a goal like that in your red shirt Gini

— vinny thomas (@vinthewin) October 14, 2018
Gini>>Seedorf

— Wijnaldum is better than your CM (@VintageGinii) October 14, 2018
Better than Seedorf.

— . (@VintageSalah) October 14, 2018
Well deserved Gini. Top of your game right now

— Gazzzzaaaa (@SwanyThaRed) 14 October 2018
What a way to celebrate hitting that mark Gini

— Ukoko I (@ukokospeaks) 14 October 2018
Congratulations Gini. YNWA.

— Nigel Coady (@IrishRed11) October 14, 2018
Good stuff Gini, playing like a boss!

— Greg (@bgreg0615) October 14, 2018
The Reds will be keen to see more of Wijnaldum if he can keep his form up, but for now they'll be congratulating him on his international milestone.