Liverpool fans on Twitter delighted to see Pulisic sign for Chelsea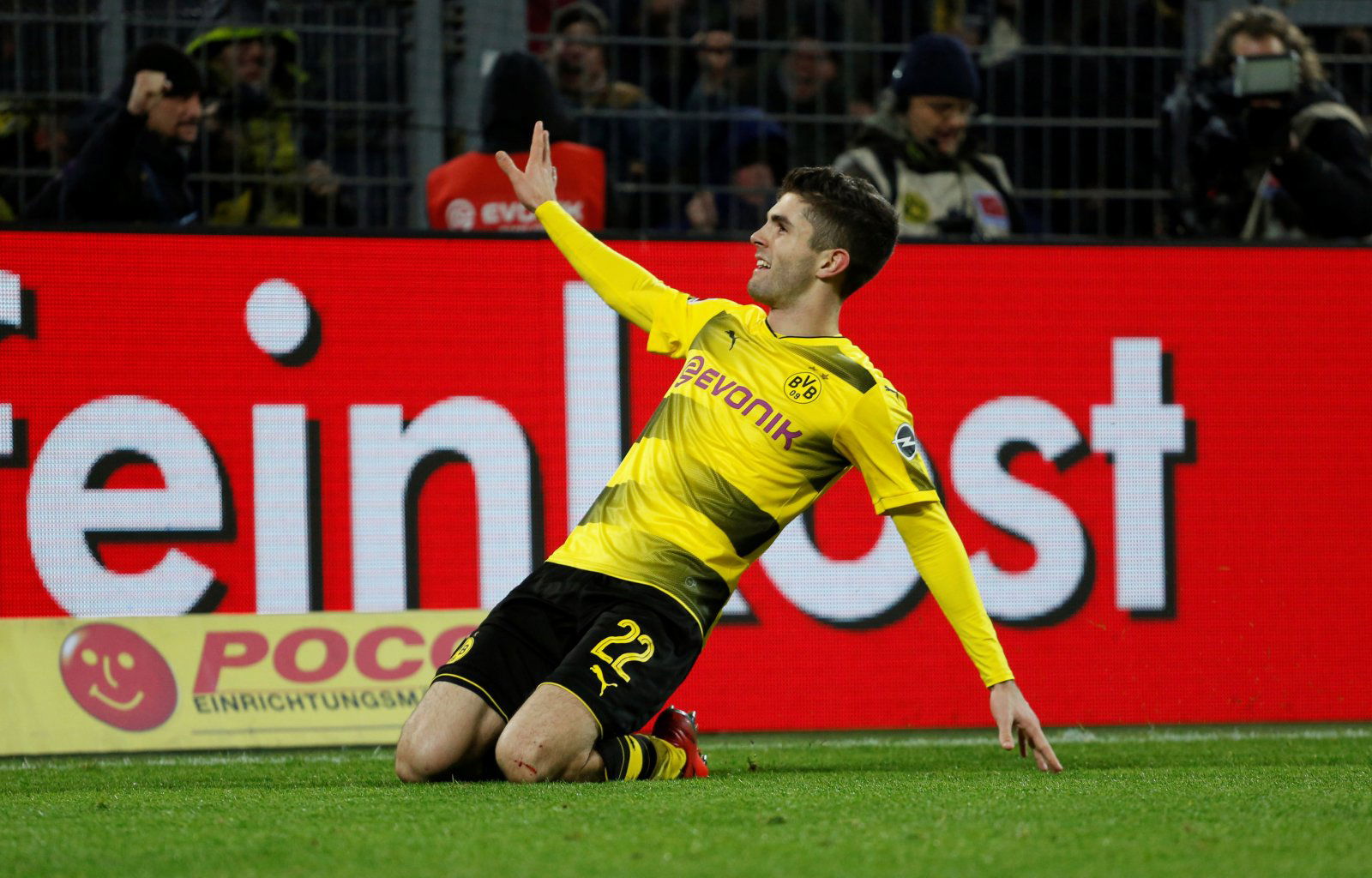 Liverpool fans would have woken up with mixed feelings this morning as they found out the news that Christian Pulisic is set to become a Chelsea player. The young American has signed for the Blues for just under £60 million and will be loaned back to Dortmund until the summer. However, he was a player closely linked with Liverpool before this move.
If Jurgen wanted him, he would have got him https://t.co/AcVBQzWNOg

— Empire of the Kop (@empireofthekop) 2 January 2019
When Pulisic first joined Borussia Dortmund in early 2015, Jurgen Klopp was the gaffer at the Westfallenstadion. Because of that, the American was constantly being linked with a move to Liverpool to reunite with the manager who took a punt on him and signed him on a free from PA Classics as an unknown American youngster.
Since that move, though, Pulisic has done extraordinary things, coming through the German club's ranks and becoming a Bundesliga star. Now, though, the 20-year-old will be a Premier League player, albeit not at Anfield. You'd think the Reds would be gutted about this, but in truth, it seems to be a kind of relief for the Anfield faithful that the rumours will now stop, and they're firmly of the belief that if Klopp didn't want him then it's the right decision.
You can see what the Kopites made of the Pulisic to Chelsea deal here:
Now Pulisic to Liverpool stories can rest in peace. We need to target better class of players. Not someone who lost his place to an English teenager who wasn't good enough for City.

— Singh _lfc (@TheDoublePivots) January 2, 2019
Chelsea sign Pulisic. Good news

Now we can put our full focus on Fekir and Werner. #LFC#FekirJanuary

— Gas (@officialGass) January 2, 2019
Good, but we don't need him to be honest

— Norman Prima (@Mikeshashimi) January 2, 2019
Pulisic isn't worth that much not a chance, what's he done to cost near 60 million?
I'd rather have Nabil Fekir and it looks like Klopp really wants him now#LFC

— S.O.C (@ScorpioStevie) January 2, 2019
Shaqiri is twice the player at a quarter of the price

— Ricky Spanish (@JamieHarrison16) January 2, 2019
#Pulisic is a good player. But not one who fits #LFC's requirements in terms of experience, role and overlay.

I'm not really arsed. If you're a Liverpool fan, you shouldn't be either.

— Léon (@srijandeep) January 2, 2019
If Klopp wanted C Pulisic he'd of been a Liverpool player let's get this out there early before the virgin reds on here start having breakdowns for not signing him,I trust klopp look at what the man has built and for me we've only seen 25% of Naby who is a Much better player

— Lee Smith (@LeeSmigX5) 2 January 2019
The Reds are all adamant that Chelsea beating them to Pulisic is a good thing, and they'll be keen to see the American flop and prove that Klopp was right to avoid signing the youngster.